 Fog is preventing birdwatchers flocking to Fair Isle to catch a glimpse of one of the rarest birds to land in the UK.
The adult male Siberian rubythroat has almost mythic status in birding circles, hailing from the other side of the Ural Mountains and only sighted nine times in Britain, seven of those now being in Shetland.
Most sightings have been of plainer females or juveniles, which do not have the distinctive scarlet patch on their throat of the male.
But as Graham Gordon cycled on Fair Isle on Monday he was surprised to see a bright male of the rare visiting species hop on to a fence post.
Mr Gordon, who is assistant cook at the Fair Isle Bird Observatory, is also a keen twitcher.
His sighting spread around Britain on the rare-bird alert forums.
But thick fog prevented twitchers reaching the island yesterday.
"We think it's still here, people are out looking for it," said Susannah Parnaby, who runs the observatory with her husband, David.
"People are trying to get over but the fog is preventing them at the moment. We hope it lifts while the bird is still here.
"Graham was cycling when it hopped up on to a fence by him. He could not believe it. He got quite a shock.
"We had a female on October 23 last year but this is our first male and it is such a beautiful bright bird."
When a male turned up in 2011 on mainland Shetland more than 100 birders travelled to Alan Ockendon's house in Gulberwick.
A team from the British Trust for Ornithology was on nearby Fair Isle at the time and chartered a plane to join the crowds.
No one understands why a tiny bird which should be migrating from Siberia to warmer climes in south-east Asia has headed in the opposite direction and ended up in Shetland.
The first British record was a first-year male found on Fair Isle in October 1975.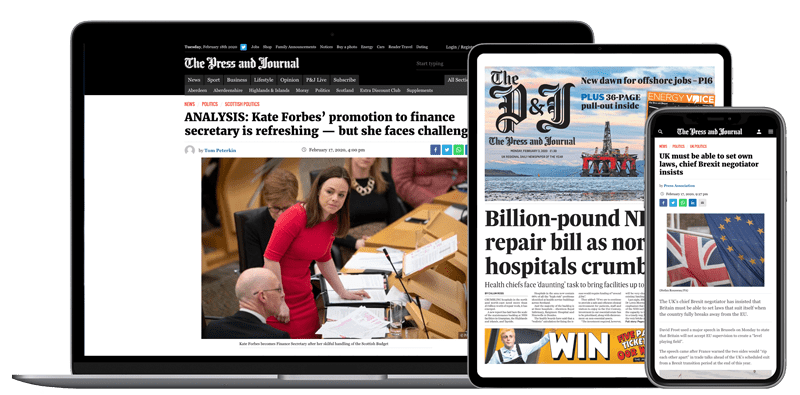 Help support quality local journalism … become a digital subscriber to The Press and Journal
For as little as £5.99 a month you can access all of our content, including Premium articles.
Subscribe