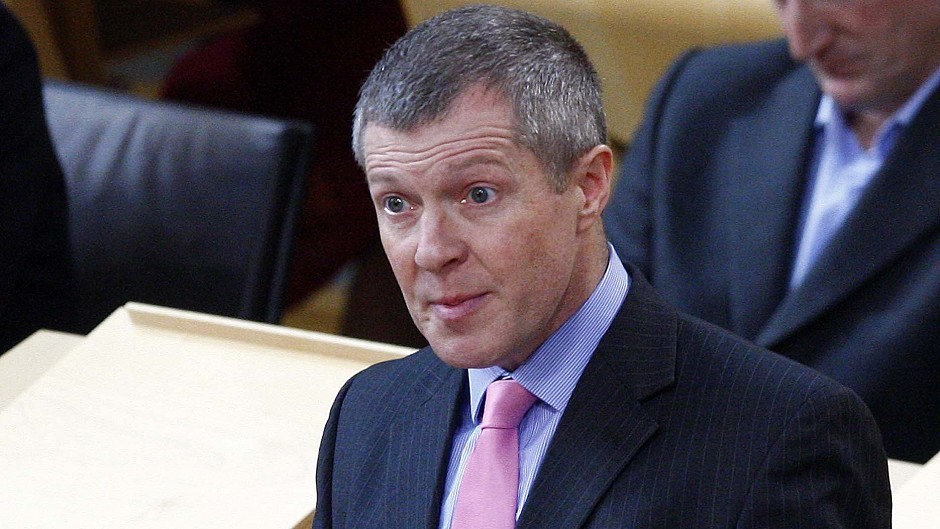 Scottish opposition leaders have dismissed Nationalist claims they have been forced into putting on a united front and offering more powers for Holyrood.
As Labour, the Liberal Democrats and Conservatives teamed-up for a joint statement on more devolution in the event of a No vote, the SNP accused them of being bounced into the position "as the ground shifts beneath them".
Nationalist MSP Linda Fabiani said: "They are now having to play catch up with public opinion as support for independence continues to grow."
Labour's Johann Lamont, Tory leader Ruth Davidson and Liberal Democrat Willie Rennie laughed off Ms Fabiani's comment as they posed with pro-Union supporters bearing giant letters spelling out "More Powers for Scotland – Guaranteed" on top of Calton Hill in Edinburgh yesterday.
They pointed out that each party had been working on its increased devolution proposals for at least a year.
Ms Davidson said: "It is an attempt to try and score a cheap point because the SNP are genuinely apprehensive that we have been able to come together in this way because they never suspected we could, or be so enthusiastic about it."
Mr Rennie said: "What is causing them so much more anxiety is that our proposals are the most popular constitutional change on the agenda.
"It is more popular than independence because they know we can get the best of both worlds having a strong Scottish Parliament in which we can decide our own future on the domestic agenda while sharing risk with the rest of the UK."
The SNP claimed the pro-Unionists could not be trusted and only independence would deliver the powers Scotland needed.
Ms Lamont said no matter what the three parties came up with the SNP would express disappointment and attempt to discredit their motives.
"The fact of the matter is, certainly in the Labour Party, we have a long and proud record of working with other people in creating constitutional change. The Scottish Parliament is evidence of that," she said.