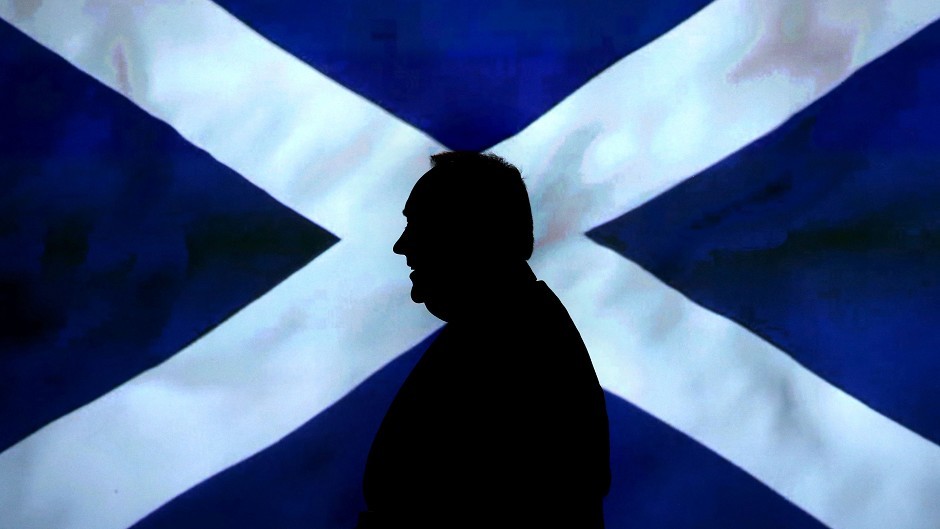 First Minister Alex Salmond has pledged to give Scotland's island communities all the money generated from the sea bed in exchange for a "yes" vote.
The SNP leader said 100% of net income yielded by the Crown Estate would be used by local authorities to fund services and projects as they saw fit.
But the Liberal Democrats dismissed the SNP prospectus as a pre-referendum "bribe".
Mr Salmond promised the islands would have a stronger voice in Europe, additional support would be given to beef farmers and innovation zones would be set up to sustain job opportunities.
All public bodies would have a duty to "island-proof" their functions and decisions to make sure they meet local need and the government would create a post of Minister for Island Communities.
Mr Salmond claimed all Scotland's islands would have greater control over their local economies and be represented at the heart of government in an independent Scotland.
The prospectus, unveiled by the first minister in Kirkwall, Orkney yesterday, was welcomed by nationalists Angus MacNeil and Alasdair Allan, who represent the Hebrides at Westminster and Holyrood respectively.
Western Isles Council leader Angus Campbell said the announcement marked a "historic day" for island communities, while Shetland Islands Council leader Gary Robinson welcomed the proposals and said income from the Crown Estate powers would support investment in coastal communities.
But Liberal Democrat Orkney MSP Liam McArthur said he was "disappointed" at the lack of powers that would be returned to communities.
He accused SNP ministers of "holding issues hostage" in the run up to the referendum on September 18.
Mr McArthur and MSP for Shetland Tavish Scott slammed the government for promising to reinstate the air discount scheme for business travellers – which they claimed it was responsible for scrapping it three years ago.
Mr Scott said: "The nationalists are taking people in the northern isles for fools."
But Mr Salmond claimed the prospectus was the most comprehensive package for empowering Scotland's island communities ever put forward and recognised their "unique contribution" to modern Scotland.
The UK Government is expected to make island communities an offer of more powers people reject independence.