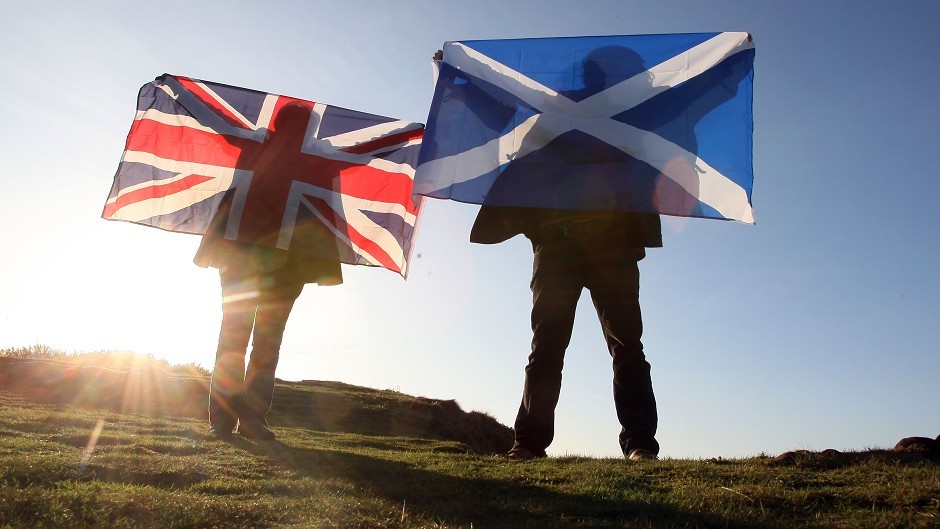 UK Government minister Danny Alexander has welcomed a Press and Journal poll which showed 68% of north-east business leaders are opposed to independence.
He said he was "delighted" that the majority of the 150 people who took part in the event at Aberdeen Exhibition and Conference Centre on Thursday believed Scotland was better off staying part of the UK.
The poll was conducted after Mr Alexander, Chief Secretary to the Treasury, and Finance Secretary John Swinney set out their respective cases and answered questions on a range of issues like EU membership, currency and oil revenues.
It showed support for independence was 16% with 15% of voters saying they were undecided.
The audience were largely pro-Union at the start of the night, before Mr Alexander or Mr Swinney had taken to their feet.
At the outset, 72% planned to vote No, 12% said they would vote Yes and 16% described themselves as "unsure".
Mr Alexander, Liberal Democrat MP for Inverness, Nairn, Badenoch & Strathspey, said: "The businesses in the north-east have been at the forefront of the economic recovery which has seen Scottish employment at a record high.
"I am delighted that the polling showed that the overwhelming majority are planning to say no thanks to independence."
Mr Swinney maintained that independence would bring "huge benefits" to the north-east and seized on the fact 60% of the audience thought Prime Minister David Cameron should face First Minister David Cameron in a televised debate.
"This was an excellent event and the results show that as people are presented with the opportunities of independence they begin moving toward a 'yes' vote in September," said his spokesman.
"And as every business person knows, once the decision is made, both sides will negotiate sensibly and constructively on the future."
North-east Labour MSP Richard Baker, a director of the pro-UK Better Together campaign, said the poll confirmed that job creators thought Scotland's "brightest future" was as part of the UK.
But Aberdeen South and North Kincardine SNP MSP Maureen Watt said: "This is only a small sample and business leaders have just one vote like everyone else."
Blair Jenkins, chief executive of Yes Scotland, said independence provided an opportunity to increase the prominence of Aberdeen as an energy hub which would secure existing contracts and "create many new jobs."