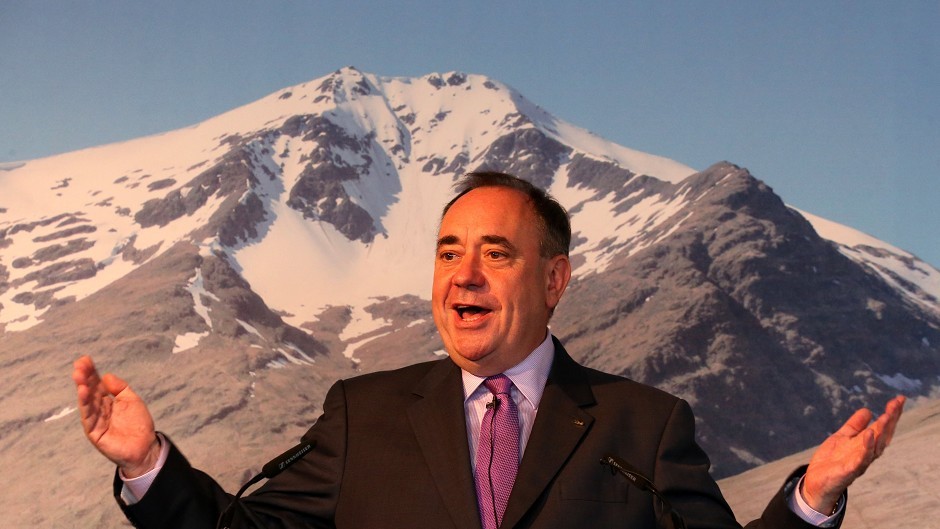 The Scottish Government has published a youth version of its white paper on independence in an attempt to persuade youngsters to vote "yes".
People aged 16-17 have got the chance to vote in the referendum on September 18 to help shape the future direction of the country.
First Minister Alex Salmond said the document focused on issues that he claimed would be of interest to young people.
The SNP leader and MSP for Aberdeenshire East said: "The case for independence rests on the talent and ability of our people.
"For young people the prospect of an independent Scotland really is the opportunity of a lifetime and my message to them is let's ensure Scotland's future is in Scotland's hands."
The document summarises the main arguments for independence. It states: "It's you who will be central to unlocking the potential of a vibrant, independent Scotland.
"We won't get every decision right but our policies will reflect the views and wishes of the people of Scotland."
Earlier this week senior pupils from secondary schools across Moray expressed their support for Scotland remaining in the UK.
The result of a mock referendum vote saw 71.3% saying no to independence, while 28.7% voted for it.
The young person's guide to Scottish independence was made available at the first ever so-called Youth Cabinet in Glasgow yesterday.
More than 100 young people aged 16-21 from across the country got the chance to directly quiz Scottish ministers on their plans.