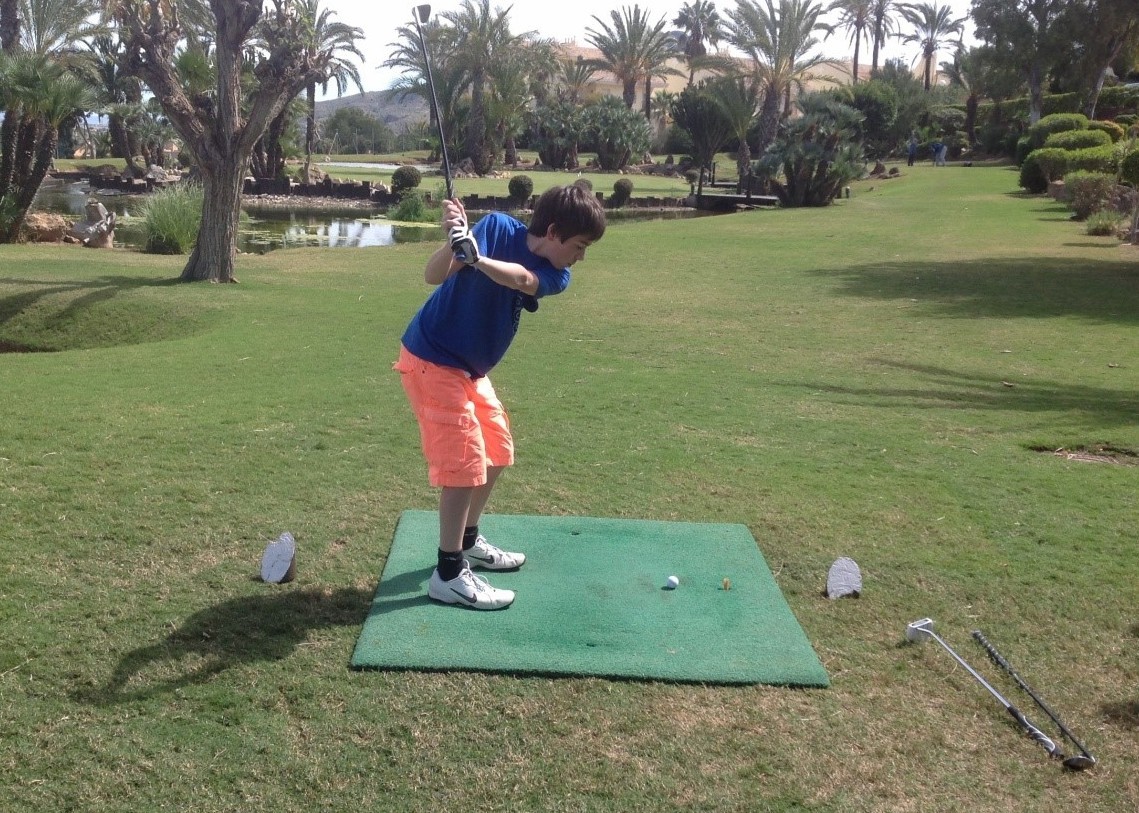 Craig Leith gets some tips from Kylie Walker on how to become a golf pro
Name: Craig Leith
Age: 15
School: Hazlehead Academy
What would you like to be when you are older?
A professional golfer.
Why does this job appeal to you?
Golf is a big hobby of mine, so being a professional golfer appeals to me because I would love to be able to make a living doing something that I really enjoy. Travelling around the world is also very appealing.
How long have you wanted to do this?
I have wanted to be a professional golfer since I took up the game. I have done work experience at the Paul Lawrie Golf Centre which was really interesting as I got to try out many of the duties that are required by a golf club professional.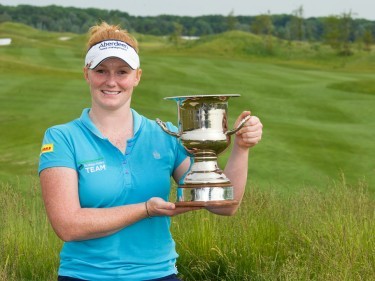 Name: Kylie Walker
Position: Professional golfer, sponsored by Aberdeen Asset Management
Becoming a professional golfer isn't easy, but it's a very rewarding career choice. I have been playing golf since I was 14 and turned professional at the end of 2009. Playing as a full time professional is a lot of hard work, as you're constantly travelling and pushing yourself to the limit both physically and mentally, but it's also a lot of fun and very satisfying to earn a living doing something you love.
Like many jobs, being a professional golfer is all about taking small steps towards a bigger goal and constantly improving your skills. Earlier this year I won my first Ladies European Tour event, the Deloitte Ladies Open in Amsterdam, and it feels like all those years of hard work are paying off.
As a young golfer, it is important to find a good teacher. Try to find a local pro who has experience in professional tournament play. Your pro should give you personalised lessons and not try to totally change your style. Every golfer has their own perfect swing, and a great teacher will help you find it and learn how to improve it.
Try to play more often than you practice, as the best results come from playing out on the course. This is as true for junior golfers as it is for professionals. My recommendation is to practice the same amount of time on your short game as you do on the range, and try to get as much time on the course as possible. Always practice your short game as much as your full shots, as both are equally as important on the course and could prove vital to placing in a competition.
The key to success in golf is to work hard, practice smart, be dedicated and make the right sacrifices but still always have a life off the course, as your family and friends will be behind you all the way.