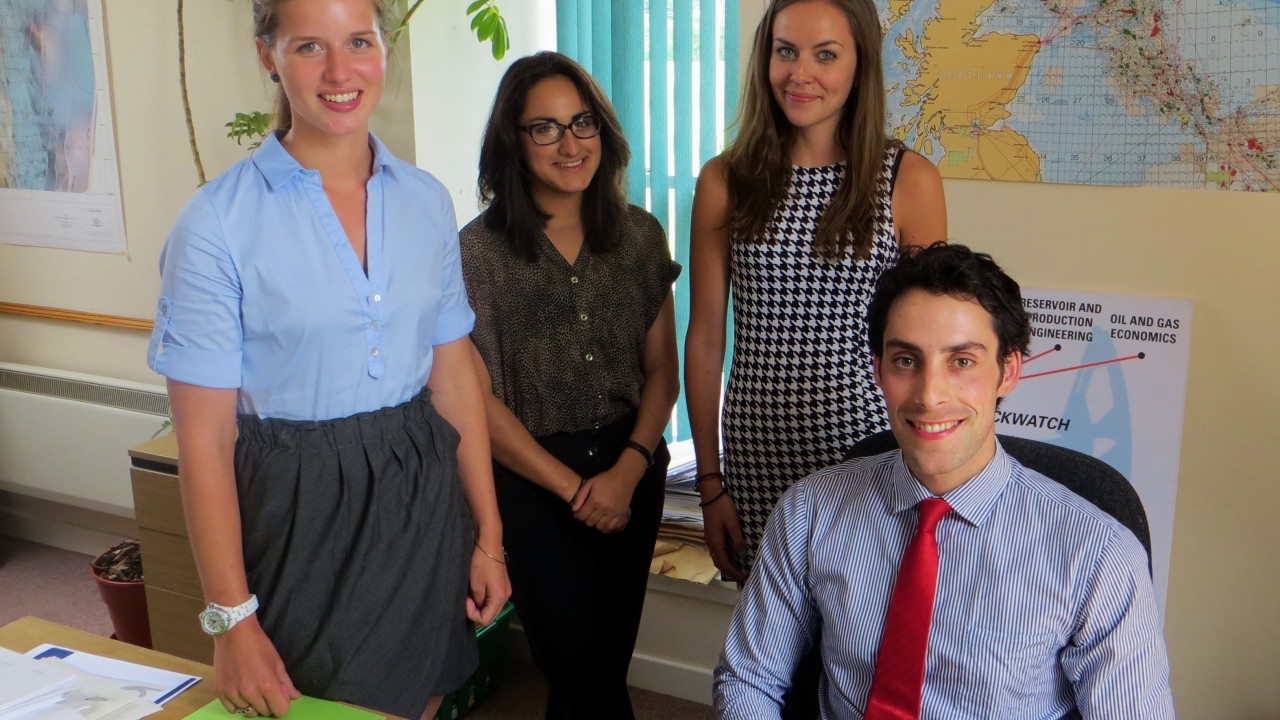 A north-east executive search company specialising in the upstream oil and gas industry has taken on three summer interns from Scottish universities.
There was strong competition for the work-experience places at Diamond Cooper, which received nearly 100 applications.
Diamond Cooper associate Andrew Fyffe said the firm had recruited three outstanding candidates – Sahar Sedaghat, Emma Cooper and Sophie Baillie – for the firm's first intern programme.
He said one of the aims of the three-month scheme was to give top students a taste of the sector.
"They are getting a taste of what is required to be a successful headhunter in the oil and gas industry," Mr Fyffe said.
The interns are also being paid while working on the programme.
Meanwhile, Diamond Cooper benefits from the interns helping with research on various projects.
Mr Fyffe said: "They have helped us expand our market-mapping and searches in new markets, which has been great.
"This has improved our clients' experiences with Diamond Cooper, allowing us to reach out to our extensive long-lists of candidates quicker and to spend more time on the important interviewing and qualifying stages."
He added that, as the company grew, there could be career opportunities for successful interns in the future.
Mr Fyffe said: "We now hope to run this programme annually. It is an exciting step in our company's development."
The three interns arrived at Diamond Cooper's offices near Kemnay in early June and are staying for three months.
Sahar, 22, who is graduating from Aberdeen University this year with an MA (Hons) in English literature, said: "I am interested in working in the oil and gas industry and the prospect of being involved in recruitment interested me.
"I have really enjoyed the internship. The training has been diverse and well structured. There has been a good balance between project-based assignments, which have allowed us to work independently and take a practical approach to our learning, as well as theory-based training to expand our knowledge of the industry.
"I am definitely considering executive search as a career path."
Emma, 21, who is about to go into her honours year for a geography and environmental science BSc at Dundee University, said: "It has been a great learning curve, learning about the oil and gas industry, how executive search is carried out and the use of Diamond Cooper's internal database."
Sophie, 22, who is studying for a politics MA at Edinburgh University, wanted to become an intern with Diamond Cooper to gain insight, knowledge and experience of the oil and gas industry.
She said the experience had been excellent.
"The office environment is great, with a real team-oriented approach," Sophie added. "Everyone is very supportive and helpful."