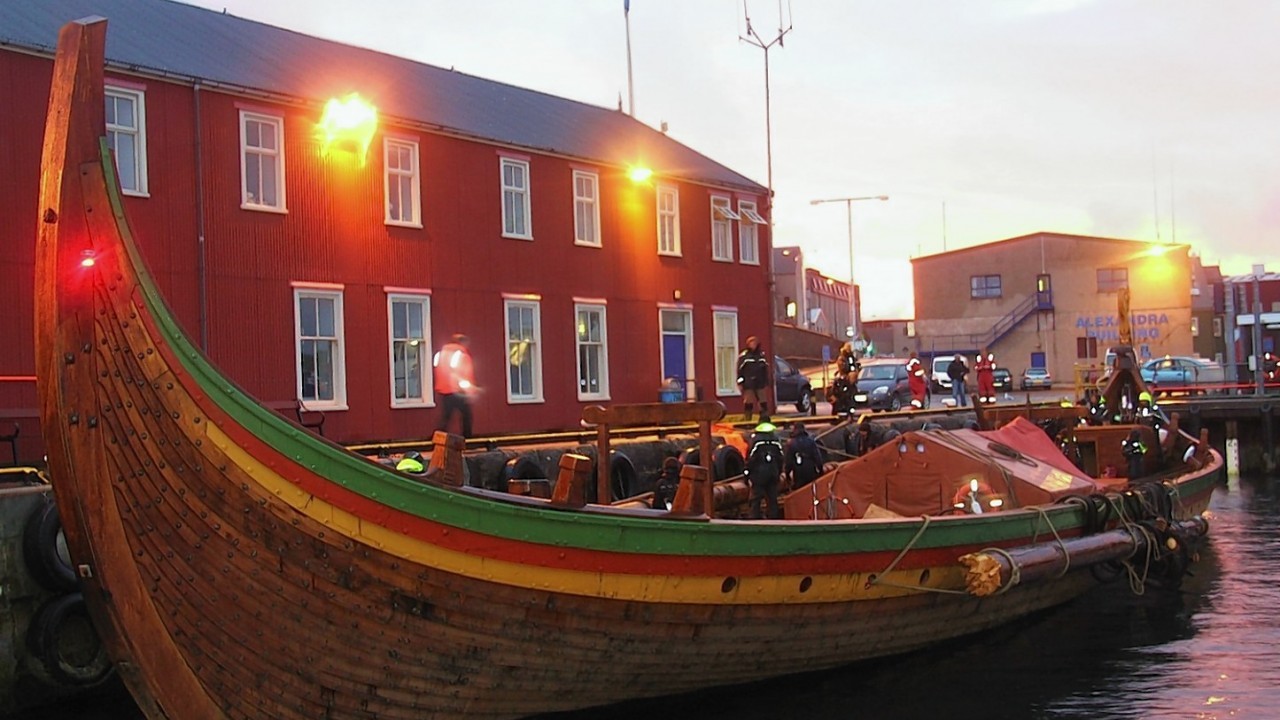 The world's largest Viking replica longship, which lost its mast in strong winds off the coast of Shetland on its maiden voyage overseas, will be forced to continue its journey by engine power, its captain revealed yesterday.
The 114-foot Draken Harald Harfagre had been making her way across the North Sea from Haugesund in Norway.
Captain Björn Ahlander said the longship had been making good progress towards Orkney when a big wave hit, breaking the sturdy mast.
The vessel was forced to divert to Lerwick Harbour at the weekend using its engine installed for emergencies.
Capt Ahlander said the 30 men on board would be unable to copy their 12th century Viking counterparts by rowing the ship, so they would have to resort to modern technology.
He said: "It was very lucky that nobody was injured, but things like this happen sometimes.
"It's going to be a big problem to find another mast. We'll try to find one in Norway and transport it by ship over to Britain.
"Hopefully we will get it when we come down to Liverpool, and there we can start to prepare the rigging again, and we will be a fully rigged Viking ship again.
"We have engines on board to fulfil the regulations for a ship. That was a very good thing when this happened because we could motor ourselves back to the Shetland Islands.
"We have only 30 people on board and it would be a hard struggle to row this ship back in this way, with sea conditions."
Capt Ahlander said the voyage was a bid to recreate a Vikings passage across the North Sea. In addition to visiting Shetland and Orkney, the international crew plan to visit Dublin, Liverpool and the Isle of Man this summer.
The mast snapped south east of Shetland due to a combination of a large wave and wind pressure.
The ship contacted Shetland Coastguard before turning on the ship's engines and changed course for Lerwick.
Capt Ahlander added: "The Vikings built fantastic ships that were seaworthy at that time. They crossed the oceans and we want to see how they did it.
"This was an experience, we're going to change the mast a little bit, but the ship behaved very well."
Built in 2012, the Draken Harald Harfagre was named after King Harald Fairhair, the first Norwegian king, who reigned between 872 and 930.