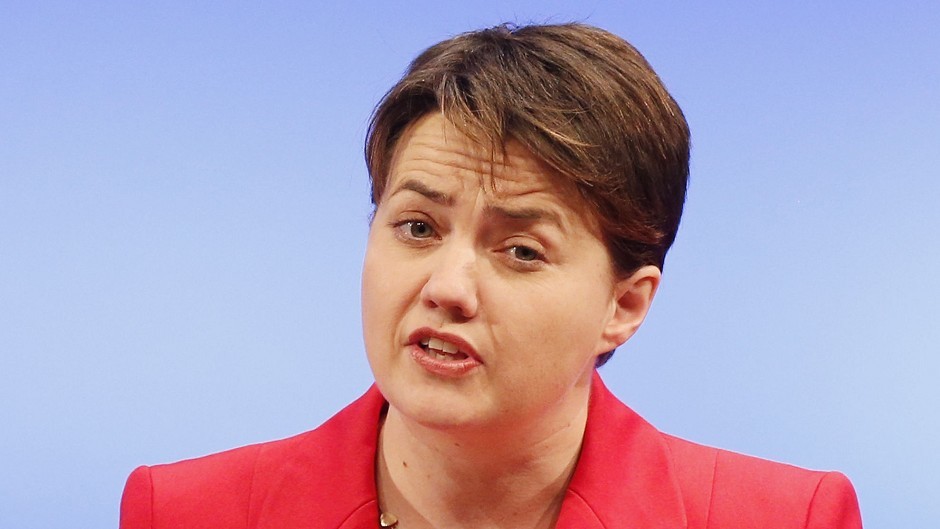 Voting for independence will shut young Scots off from opportunities available throughout the UK, the Scottish Tory leader will claim today.
Ruth Davidson will warn that a Yes vote in September's referendum will effectively be "selling young Scots short".
The 35-year-old is due to make a speech outlining the importance of remaining in the UK to young people living in north of the border.
She will tell an audience in Glasgow: "If we vote to leave the UK, we'd be closing off avenues of opportunities for Scotland's young people that have existed for generations.
"We'd be selling young Scots short."
She will argue that young Scots are as "dynamic and ambitious" as their contemporaries in other parts of the world, with the talent, drive and determination to make their mark.
Ms Davidson will stress everyone has the responsibility to ensure they get the best chance to achieve their full potential, which is why she will be voting No on September 18.
"But in doing so, I'll also be giving a resounding endorsement to Scotland staying in Britain, to Scotland advancing through partnership and not division, to delivering for the devolution generation, to ensuring future generations of Scots enjoy greater opportunities, not narrower horizons," she will say.
"Young people in Scotland want to make it in life – they see the opportunities their parents had, and they want those opportunities too.
"Time and again our young people tell us that they want Scotland to stay in the UK.
"Tens of thousands of pupils and students in schools and universities right across the country have cast their ballot for Scotland to remain part of the UK in mock referenda, with overwhelming results."
A spokesman for Education Secretary Mike Russell said: "Scotland is one of the wealthiest nations on the planet.
"With independence we can make sure Scotland's great wealth delivers far more for people living here. That means more and better jobs, financial security and greater opportunities for our young people.
"Let's give them the future life chances they deserve – not pull up the ladder behind us."