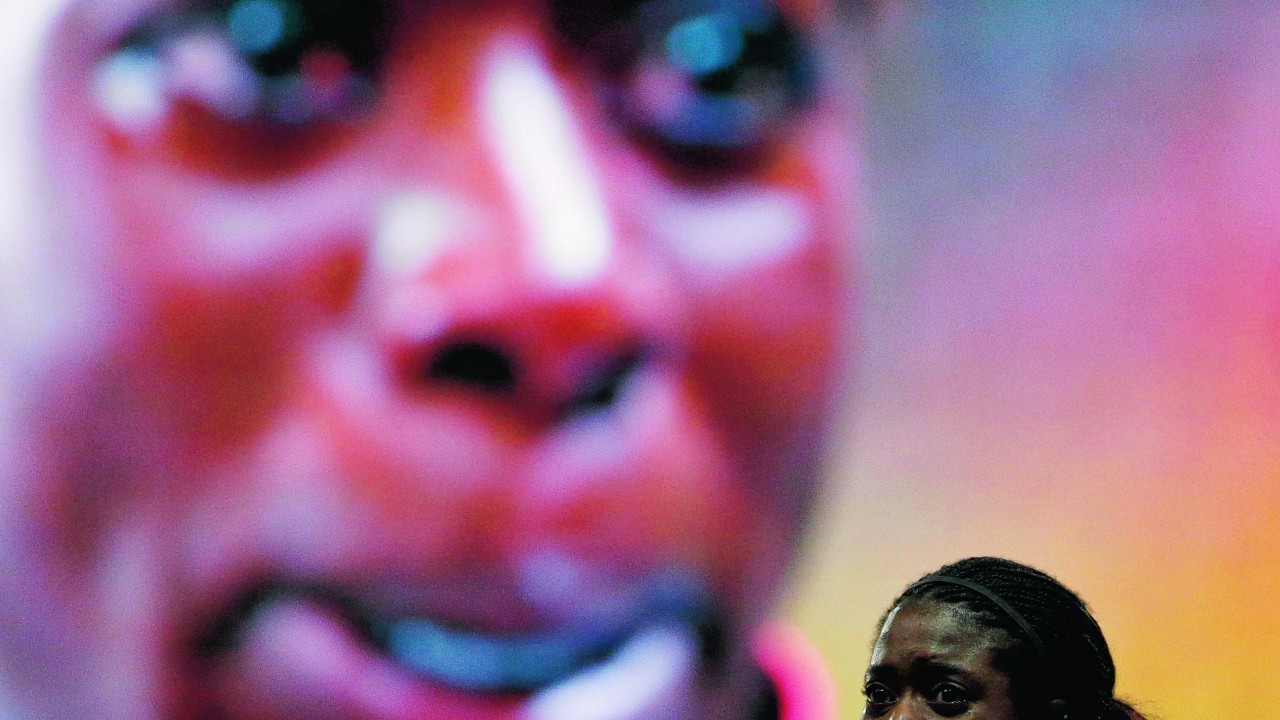 London-born Olympic and double world champion Christine Ohuruogu (aged 30) is competing in Glasgow 2014
Christine talks to the P&J about the London Olympics, the Commonwealth Games, and why competing in Rio might be her final challenge
CAN WE EXPECT ANY MORE MOSCOW-STYLE PHOTO FINISHES AT THE GAMES IN GLASGOW?
Yes, of course, there's always room for photo finishes! I'm doing the relay this year, so slightly different for me but I do really believe that the Commonwealth Games is a great opportunity for a lot of athletes to step up and make their mark on the international scene, so it will be great for the athletes to go out there and contest for the medals.
YOU GOT INTO ATHLETICS AGED 16. DID YOU ALWAYS KNOW YOU WANTED TO CARVE A CAREER OUT OF IT?
I first found the track when I was about 16, but I didn't really make a deliberate move until I was about 18. I played a lot of netball, so I realised at 18 that I couldn't do netball and university and work all at the same time. I decided to leave netball alone and try something new, which was athletics.
SO WHO INSPIRED YOU BACK THEN?
Nobody in particular. I was very much my own person. I learned from a young age that the world is pretty much there for us to go and make our mark on. I just wanted to go out and be good at whatever I did.
WHEN YOU GOT THE GOLD MEDAL IN THE 400 METRES IN 2008, IT WAS AN EXTRAORDINARY MOMENT. YOU MUST HAVE BEEN SO PROUD.
I can't really remember much of it now, which is a shame. I put in some long, painstaking preparation for that. It really was difficult, I had a lot against me. I wasn't very sure if I could repeat what I did in 2007 – a lot of people thought I couldn't. So yeah, there was a lot against me, but I'm really, really proud that I was able to keep my belief in myself and push ahead. It was a special time, although so much has happened since then.
YES, THE LONDON OLYMPICS WAS JUST PHENOMENAL.
It truly was. And I think we can expect the same or better from the Games in Glasgow. I really do think that London set such a high standard, now everybody understands – British people understand – what it means to hold a sporting event in the UK, and I know the standard is being raised again in Glasgow. The great thing about sport is that it brings everyone together – you've seen the World Cup – there are no differences, everyone just comes together to support and that's one of the most beautiful things about sport. Glasgow is reigniting those feelings we had in London.
YOUR SISTER VICTORIA SEEMS TO BE FOLLOWING IN YOUR FOOTSTEPS.
Vicky, yes, she is a good athlete. The worrying thing I think for both of us is that she probably thinks she has to do what I've done. I sense she's probably feeling a bit under pressure to try and achieve my stats, but I keep reminding her that I've taken a very different route. I started track a lot later, I came into track after playing years of netball and so our mentality's different. I have to make sure I keep her head up. It's tough though, I just tell her to be patient, and listen.
AWAY FROM SPORT, WHAT DO YOU DO TO UNWIND?
I'm having quite a boring time right now. I went a little bit crazy enjoying my 30th in May, but now I've been told I've got to get back to work. It's a really boring existence, I just train and come home and sleep. But I have been really tired, I think everything is taking its toll, so I need to be careful and make sure I perform at the Games.
YOU'VE ALREADY ACHIEVED SO MUCH, WHAT ARE YOUR LONG-TERM GOALS?
I've achieved a lot but, strangely enough, I feel like my job's not done here. I wish I could say my job was done because then I could just retire and go and sit on a beach somewhere. I really don't get the sense that it's my time to finish, so I'll give myself until Rio. I'm hoping I'll be fit enough to compete well at Rio, and end it there. You don't want to be forced out because of injury. It's nice if you can go when you're ready, so I'd like to think I'll go when I'm ready and that'll be at Rio.
Christine Ohuruogu is competing at the Glasgow 2014 Commonwealth Games (July 23 to August 3) and is an ambassador for Presenting Partner of Athletics, Virgin Media. To find out more about how Virgin Media is supercharging the Games, visit www.virginmedia.com/glasgow2014