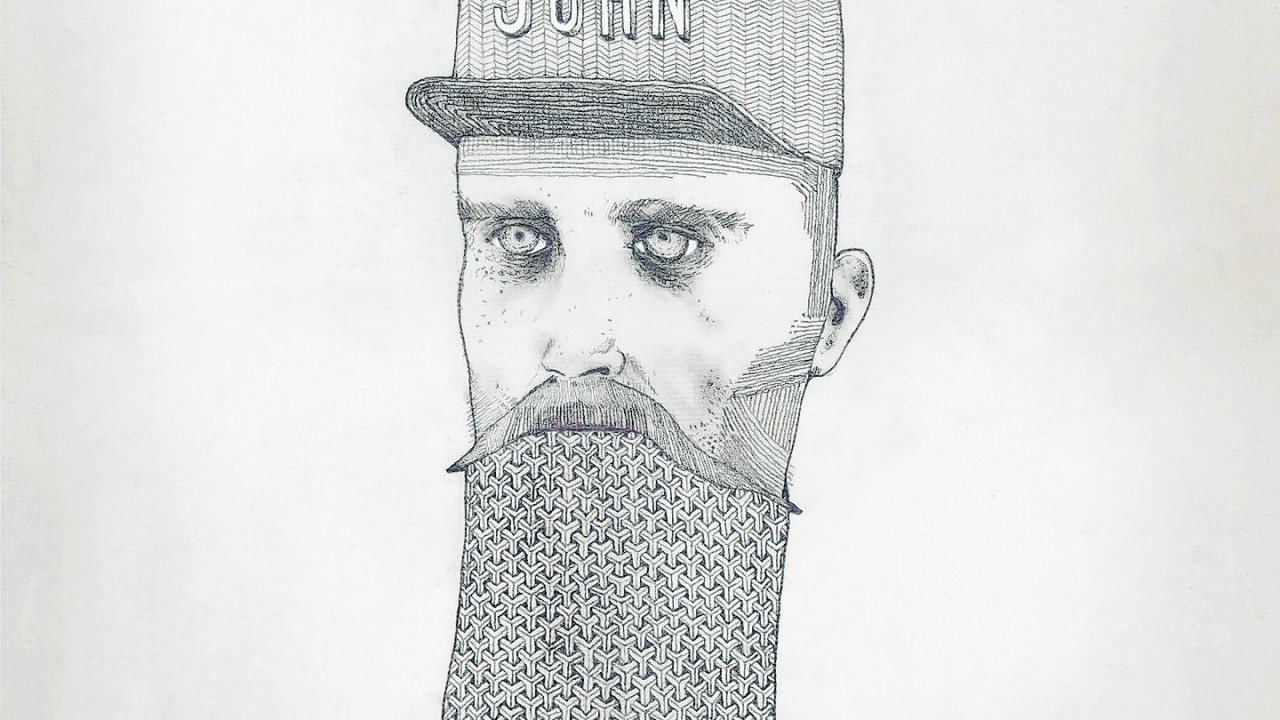 Owl John is Scott Hutchison (frontman of Scottish band Frightened Rabbit) who has written and released four albums. He released his self-titled debut on August 4. Here, he chats about needing a break, adjusting to LA, and why practice surely makes perfect
YOU'RE IN FRIGHTENED RABBIT. WHY ARE YOU MAKING A SOLO ALBUM?
We released a Frightened Rabbit album last year, and by the end of that very busy year, I was a bit sick of it all; being in a band, everything. I didn't know whether I wanted to do it anymore. I think the whole band were at that point, me especially. It was apparent to everyone at our label and our management. I wanted to do something on the side, but I didn't think I'd ever have the time. The solo album was actually the label's idea, because they could see I needed to refresh in order to get excited about Frightened Rabbit again.
COULD YOU HAVE JUST MADE ANOTHER FRIGHTENED RABBIT ALBUM?
No, I don't think that would have worked. I honestly think without this Owl John album there wouldn't be another Frightened Rabbit album. The label have been very supportive, which is quite uncommon in this situation I think, but they understand creativity, and they realised what might have happened if I didn't go off and do this.
THERE ARE SONGS ON OWL JOHN THAT COULD BE FRIGHTENED RABBIT SONGS
Yes, I suppose, although I did start from scratch with it, they're not old Frightened Rabbit songs. I spent two weeks recording the music for Owl John and had nothing written beforehand, and then spent some time after we'd made this instrumental record going back writing lyrics and recording vocals.
YOU NEVER THOUGHT OF MAKING SOMETHING THAT SOUNDED RADICALLY DIFFERENT?
I always felt it's disingenuous when a frontman from a band does something completely different from their main line of work. I didn't want to do that, it was more about taking away some of the things that are expected of Frightened Rabbit and not pander to that. I didn't have a sound, but I wanted to be more intimate. There's a way I write songs, and that's unavoidable, although there is an atmosphere to this Owl John album that isn't on Frightened Rabbit. I think it's less anthemic too.
ARE YOU WORRIED FRIGHTENED RABBIT FANS WON'T LIKE IT?
No, not really. I almost don't care how well this album does, and the pre-existing fan base will hopefully like the next Frightened Rabbit album, but they don't have to like this, the idea was that I can do whatever I want, without expectations
THE LYRICS ARE VERY SAD. WHAT'S HAPPENED IN YOUR LIFE?
Well, the context is that after I'd finished with the music, I moved out to Los Angeles to live, so a lot of the lyrics are about that. Those first three or four weeks of being there, feeling anxious and unsure of myself. It's wonderful now, I love it, but the lyrics come from that period of not really being sure, and adjusting, and starting a new life really.
HOW DOES A SCOTSMAN ADJUST TO SUCH A HOT CLIMATE?
Ha, that's fine actually, I like that, but it's all the other stuff that I had to deal with. My girlfriend and I live in the centre of Hollywood, so there are tourists everywhere, idiots all over the place coming out of bars in the middle of the night, so a lot of time has been adjusting to that and finding the things that we like doing.
HOW ELSE ARE YOU ENJOYING IT?
I am feeling much healthier, actually, I'm eating so much better. They are, as everyone knows, really into healthy eating in LA, and it's hard not to join in.
AND YOU'RE IN A STUDIO AT THE MOMENT?
Yes, we're actually starting work on the next Frightened Rabbit album. Actually it's the first week. Finishing two albums this year, which isn't bad going – I'm not comparing us to Neil Young or anything, but those guys used to make two or three albums in a year. The work ethic is completely skewed these days.
DOES MAKING MORE MUSIC LEAD TO BETTER MUSIC?
I think it might. It means you get more practice at making records, and you can get to the top of your game. Surely doing something as much as you can means you're going to get better at it?
HOW WILL THE SOLO SHOWS DIFFER FROM FRIGHTENED RABBIT SHOWS?
Well I can interact more with the audience, which I'm looking forward to. When you're with a band you can't really talk to the crowd because you have three or four people behind you looking bored while you're chatting away and it doesn't feel right. On your own, it's a very different thing. Part of this whole refreshing myself and short manoeuvre away from Frightened Rabbit is tied up in that.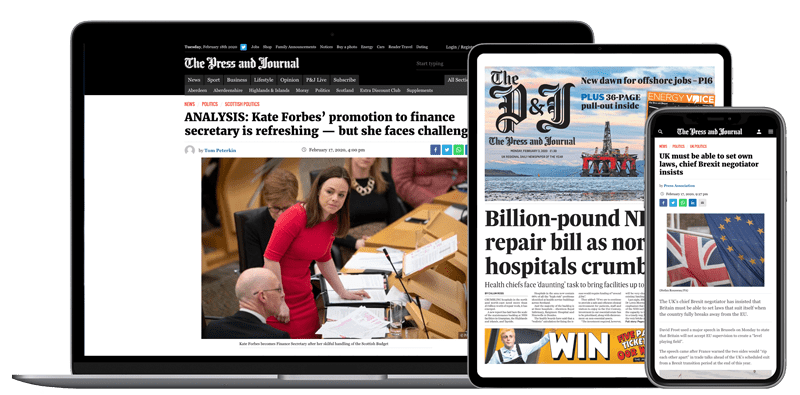 Help support quality local journalism … become a digital subscriber to The Press and Journal
For as little as £5.99 a month you can access all of our content, including Premium articles.
Subscribe