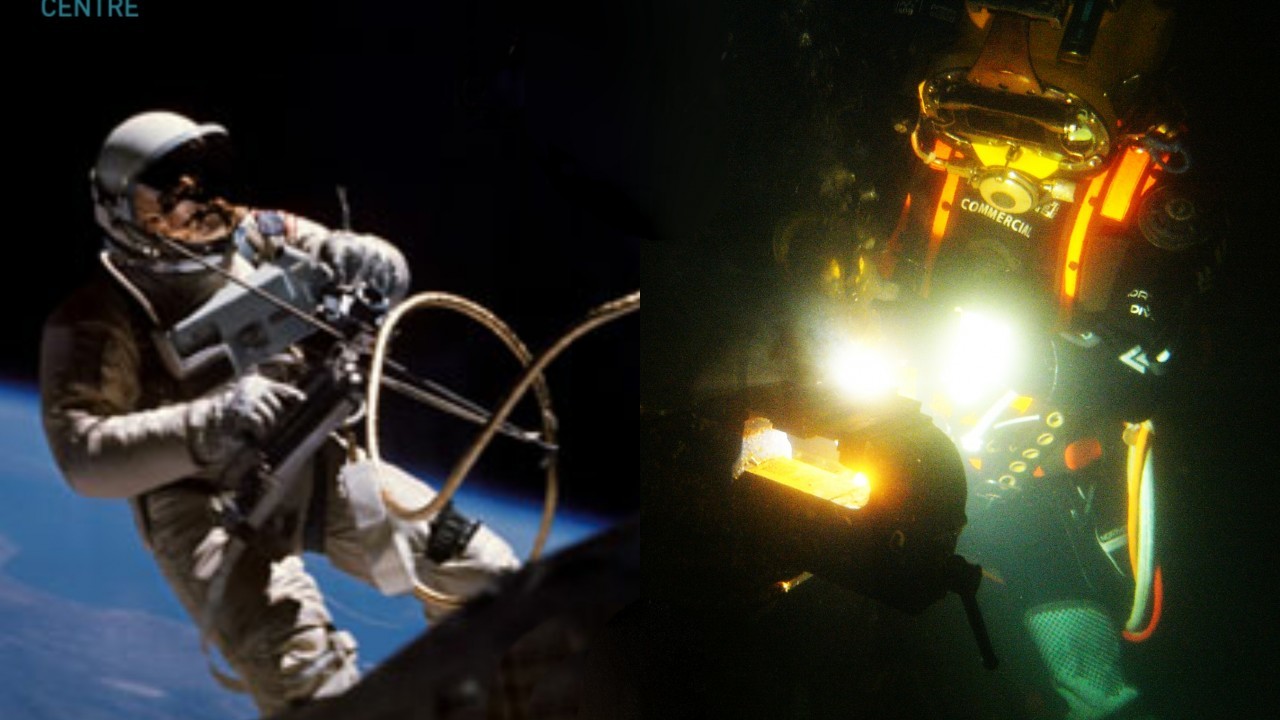 Want to be an astronaut? Try commercial diving instead. The UK Government recently unveiled a shortlist of eight proposed locations for the UK's first commercial spaceport, six of which are in north or north-east Scotland.
But while the new spaceport will be used to launch manned missions and commercial satellites into space, bringing space travel and exploration one step closer to us, 95% of Earth's oceans remain unexplored.
Working as an astronaut is not unlike working as a commercial diver and, indeed, much of the training is very similar. Alf Leadbitter, diving training authority at the Underwater Centre in Fort Willam, explains below how astronauts prepare for missions into space, learning to perform tasks, manipulate things and operate tools in cumbersome equipment in a challenging environment – much as commercial divers do.
Life-saving equipment
The big difference is that underwater there is lots of pressure, whereas in space there is none.
Astronauts train underwater mainly to simulate the zero-gravity effect. However, both saturation divers and astronauts have to live and work in a hostile environment using equipment that's designed to keep them alive.
They wear cumbersome life-support equipment and need to have the ability to work wearing such equipment. Challenges include restricted viewing and having to operate tools with limited manual dexterity.
Another parallel exists between an astronaut on a space walk and a diver locking out of a bell. Both rely on their umbilical cord and their suits to keep them alive to be able to work. The umbilical cord will deliver the appropriate gas mix, heating systems and communication systems.
Under pressure
A striking similarity between saturation diving and working in space is the physical living space. In fact, divers living and working from a saturation-diving chamber sometimes have less space than, for example, astronauts living in the International Space Station (ISS).
Both diver and astronaut rely on teams and systems on the outside to monitor their life-support systems (on Earth, in the case of the astronauts).
In both cases, oxygen and carbon dioxide are carefully controlled. The ISS mimics the atmosphere on Earth (pressurised to one bar). However, the space suits are pressurised to less than one bar and, to compensate for the reduced pressure in the suit, the astronauts breathe pure oxygen.
Divers, however, are living and working at an increased pressure, rather than the emptiness of space, so they require small percentages of oxygen to keep them alive. An astronaut could be breathing 100% oxygen but a diver working outside of a diving bell might be breathing 5% oxygen.
Working in a remote environment
Commercial divers and astronauts also both work in extremely remote environments, which has implications for getting medical help.
Both will be several days of "travel" away from expert medical help (travel in the diver's case actually means decompression time to the surface), so would need to be trained in fairly advanced medical skills in the event of an emergency in a chamber or space station.
These careers suit people who can adapt to working in a very enclosed, challenging environment, where getting on with people is absolutely essential.
While teamwork is a vital part of working as an astronaut and a commercial diver, so is being able to get on with a job in isolation. When you're working "alone" in the hostile environment of space, or 250ft below the surface of the ocean, you still need to constantly communicate with the support team – whether that's mission control on Earth or dive control on the surface.
The view from your spacesuit
One area where the astronauts probably fare better than most commercial divers is with the view. Rather than stars and planets, divers are more often than not working in low- or zero-visibility water, although some divers have been lucky enough to report sightings of sea life.
Saturation divers do eat better than astronauts: their food is prepared freshly on the outside and delivered into the chamber through a pressurised hand-lock, though many divers report taste is affected under pressure.
How do I do it?
Every child has looked to the moon and dreamed of being an astronaut, but how many look into the sea and dream of being a diver?
Both careers offer an exciting world that very few get a chance to experience. Diving is probably more accessible for most people because to become a diver all you need to get started is a practical aptitude, to be fit and healthy and complete the necessary training.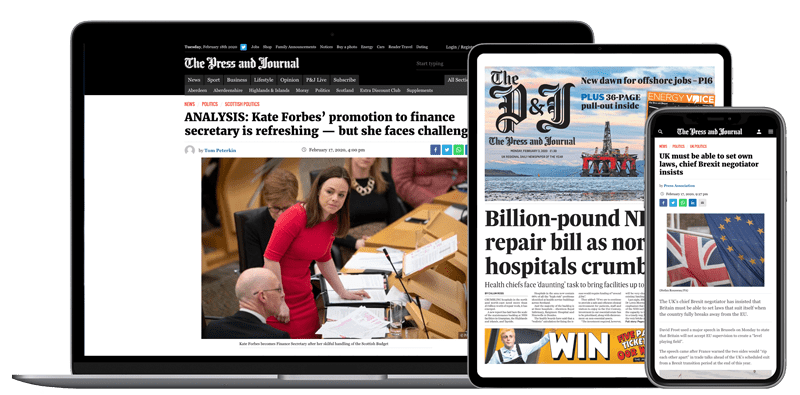 Help support quality local journalism … become a digital subscriber to The Press and Journal
For as little as £5.99 a month you can access all of our content, including Premium articles.
Subscribe