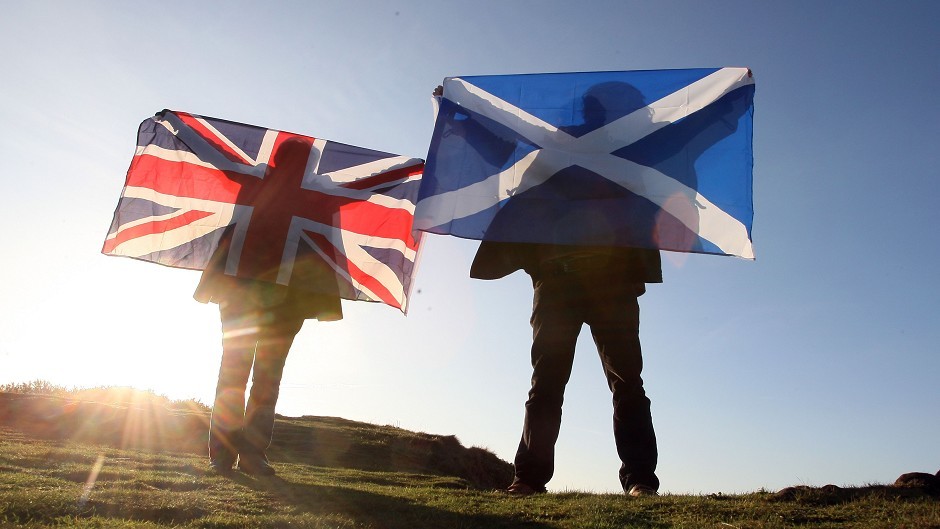 A joint declaration promising more powers for Holyrood will be issued today by the leaders of the Scottish and UK Conservative, Labour and Liberal Democrat parties.
David Cameron, Ed Miliband and Nick Clegg have added their signatures to the pledge made earlier this year by the three opposition leaders north of the border.
The trio made their move on the eve of a televised referendum debate in First Minister Alex Salmond and Alistair Darling, head of the pro-UK Better Together campaign, will go head-to-head.
The joint declaration is intended as a response to the independence campaign's argument that only a Yes vote will deliver more powers for Scotland.
Scottish Lib Dem leader Willie Rennie said: "This statement of common endeavour signed by all the main UK party leaders makes clear our unshakeable commitment to building a stronger Scotland in the UK.
"People can be confident that more powers are guaranteed.
"A No vote opens the door to change that the majority of people in Scotland wish to see, with a strengthening of the best of both worlds for Scotland."
Blair Jenkins, chief executive of the pro-independence Yes Scotland campaign, claimed polls gave Mr Salmond a positive rating and Mr Darling a negative one.
"Yes is already at 47% in the latest poll, and we are confident about winning a majority on 18 September," he said.
"The evidence shows that the people of Scotland trust Yes and don't trust No – and we believe that by winning the campaign, Yes can and will win the referendum."
He added: "Viewers will get the chance to hear why decisions made on Scotland's future should be taken here in Scotland.
"Our experience is that most undecided voters choose Yes when they hear both sides of the debate, and therefore we believe the mass TV audience will benefit our positive campaign."
Blair McDougall, campaign director for the pro-UK Better Together campaign, said: "Voters in Scotland have been listening to the independence debate for over two years now.
"Surely if Alex Salmond had convincing answers on the details of separation, we would have heard them by now.
"Scots tuning-in deserve to finally get straight answers from Mr Salmond to the questions they have been asking. What would separation mean for our pound, pensions and public services?"