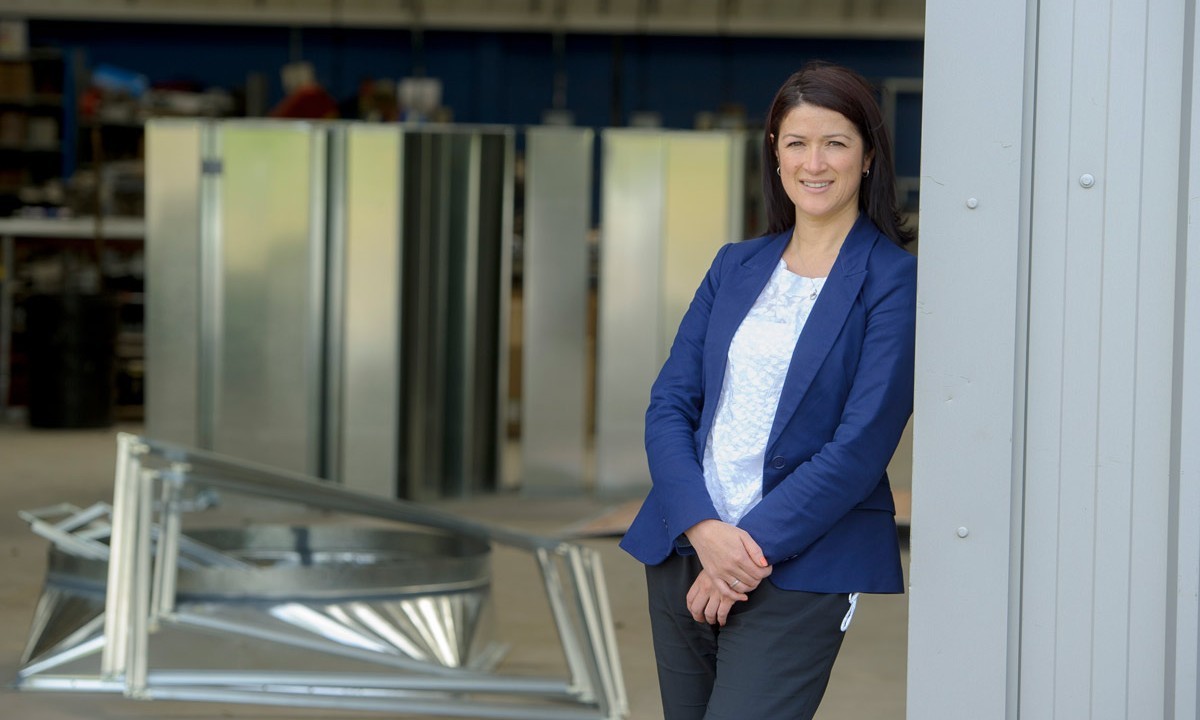 Kim Woolner, HR director of Richard Irvin Energy Solutions shares what a day in her life is like
My morning:
…is busy before I leave the house, getting up at 6.30am. I have two boys, eight and six years, so I organise things the night before so there is less to do in the morning. That said, I still have to 'coax' them out of bed to get dressed and out the door. I check my emails before I leave to ensure there is nothing urgent prior to me getting into our headquarters in Aberdeen. As I have a long commute, I make any necessary calls before I get to the office.
Once I arrive, I look at my diary, organise my workload and check in with my team to establish the priorities for the day ahead, which usually changes by the end of the morning. I attend meetings which can be focused on anything from day-to-day operational activities through to the strategic direction of the company.
I make it my business to know our employees as it helps me do my job better and gain buy-in when needed – this includes management walkabouts in both our office and fabrication site and spending time with field based engineers in our locations across Scotland – as building strong relationships is a fundamental part of making my role work.
I am always looking at alternative ways to recruit talent. Based in Aberdeen but not wholly in the oil and gas sector can be challenging. However Richard Irvin is a strong local brand and career development opportunities, and reward and recognition for high performing employees helps. We are also a long-established, private business so our local management team make the decisions and set the direction of the company.
My lunchtime:
This is usually a sandwich at my desk anytime between 12pm and 2.30pm, and is a chance for me to catch up on telephone calls and emails.
My afternoon:
I am fortunate that HR is supported by the CEO and the board, sitting at the heart of the company, and it is important for me to know where the business is going and how HR can add value. Being a member of the senior management team, with meetings on a regular basis, allows me to lead on the areas of skills, talent and engagement in order to drive initiatives to help the business to prosper and grow.
Having spent a number of years in London working in the media and fashion industries, which included Discovery Networks and ASOS, I was able to hone my creative side and apply some of these principles to my work, with ideas that might not necessarily be standard in the organisation or industry. Having already introduced flexible working and some lifestyle benefits, I'm reviewing our employee benefits package and internal communication, as well as introducing a Friday drinks trolley (only joking about the last one Willie (the CEO)!)
Since joining in December 2012, the business has gone through a significant period of restructuring and change and the majority of HR projects that I'm currently working on include rolling out a performance review process and a corporate induction programme. These are completely new for us, but they will help to reinforce our values and outline a sense of purpose and expectation.
As we all spend so much time at work, I believe there should be an element of fun in our working week. Our social committee has been recently re-established and is responsible for coming up with various ideas and organising events. This helps to build connections across the organisation and encourages team working.
My evening:
I usually head straight home from the office to pick up the boys, hear about their day and get organised for the following day. I sometimes meet friends for dinner or I attend a CIPD branch or local event in order to widen my network and promote the Company. Despite having to be highly organised, I could not fulfil the role of a full-time working mum without my amazing parents and child-minder, and by having a flexible employer.
I also attend events with The Princes Trust and Tullos Training, who train our apprentices. I'm passionate about providing opportunities for people and we're involved in various projects supporting the local community and the younger workforce including Working Rite, as well as school work experience and Job Centre placements. For some, this can result in a place on our apprenticeship schemes or a permanent job. I would love to have some young female recruits in our engineering disciplines in order to create a more diverse workforce.
I know it's a cliche but people really are our most important asset and in order to ensure success, our employees must be happy and engaged which means creating the right work conditions and environment overall. I'm proud that my role in HR is key to making this happen. As we're a service-led industry and people buy from people, so if we have happy employees then we have happy customers and a successful business.