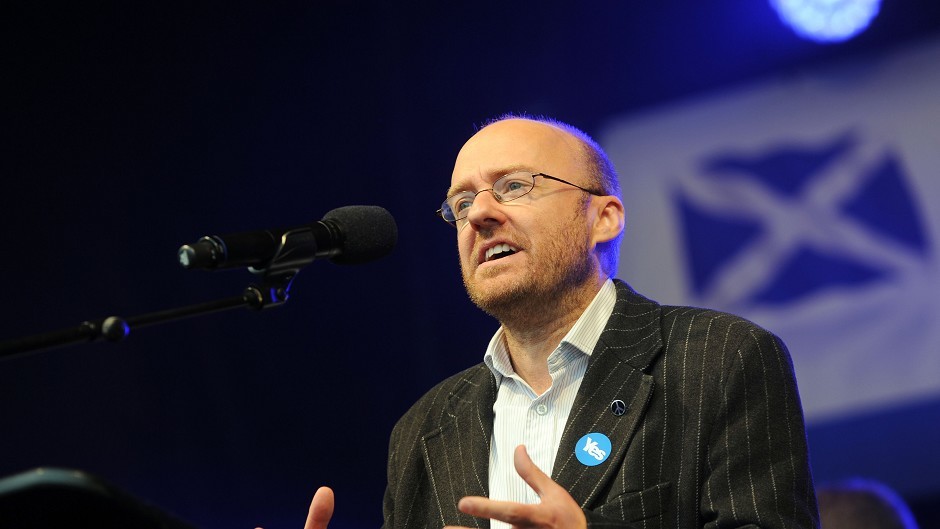 Londoners have heard that a Yes vote offers the best chance of showing that a fairer society across the British Isles is possible.
Scottish Green Party co-convener Patrick Harvie took the referendum campaign south last night as he argued that independence will not mean Scotland turning its back on its neighbours.
He told an audience in Camden Town Hall the Greens had played an important role in the referendum debate, putting forward the idea that a "full-fledge Scottish Parliament" could improve the economy, democracy and Scotland's role in the international community.
"Some commentators and No campaigners have lazily portrayed a Yes vote as Scotland cutting friends adrift, when in fact it's an opportunity to lead the way and show that there is an alternative to the unfair austerity, social division and international aggression pursued by Westminster," Mr Harvie said.
"Greens the world over believe in bringing power closer to the people, and for equality to be at the centre of decision-making.
"There's an opportunity to be seized in Scotland on September 18 and if we use our new powers wisely we can only spur on our colleagues elsewhere to keep pushing for fairness, democracy and peace."
Natalie Bennett, leader of the Green Party of England and Wales, said given that the political framework had hardly changed in a century since women got the vote, independence provided the opportunity to push for a written constitution enshrining personal rights.
"We support our Scottish colleagues, who chose independence for themselves in 1990, in their strong and effective push to build a new model of society on our isles, one where the economy works for the common good, not just for the few, and the vulnerable are protected and supported," she said
"And we look towards the exciting possibilities of real change for England and Wales that Scottish independence would bring."