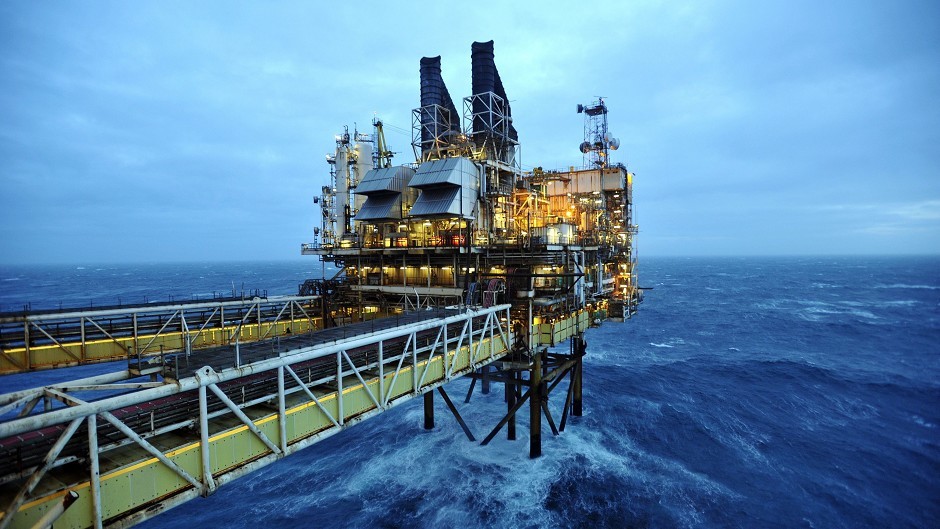 The Scottish Government has "seriously undermined" its own case for independence, it was claimed last night.
It follows the publication of figures that showed the Scottish share of North Sea oil revenues was £4billion last year – down £1.2billion on 2012-13.
Pro-union campaigners claimed the figure was far less that other SNP scenarios of between £7.1billion and £8.3billion, highlighting the dangers of relying on volatile oil prices.
The Scottish Government said revenues were down due to increased industry investment and the figures were entirely consistent with its projections.
The revenue figures were included in the Scottish Government quarterly accounts. The Scottish Conservatives claimed the publication was a mistake and the figures would have been held back until the release of the annual Government Expenditure and Revenue Scotland (Gers) report in March.
Tory finance spokesman Gavin Brown said: "The Scottish Government has managed to seriously undermine its own case for separation by inadvertently publishing these figures.
"It clearly wanted to keep a lid on these very disappointing statistics until after the referendum, and that's now impossible."
Scottish Liberal Democrat leader Willie Rennie said: "These new figures confirm that oil revenues are volatile, uncertain and falling. What makes matters worse is that an independent Scotland would be over dependent on this resource posing a real threat to our public services like the NHS.
"The nationalist government has been desperate to inflate the value of oil in the run up to the referendum in a desperate bid to inflate their chances of victory but have now been found out."
A Scottish Government spokeswoman said the figures were not released by mistake and were "entirely consistent" with May's Oil and Gas Analytical Bulletin.
"The bulletin made clear that record levels of investment in the North Sea will reduce revenues in the short term – however it also highlighted that this investment will allow new fields to come on stream and in turn increase production and revenues," she said.
"It is estimated that the investment in the industry will see production increase by 14% between 2013 and 2018. If production and investment trends follow the industry's own latest forecasts and oil prices remain at $110, Scottish receipts could increase to around £7billion a year."