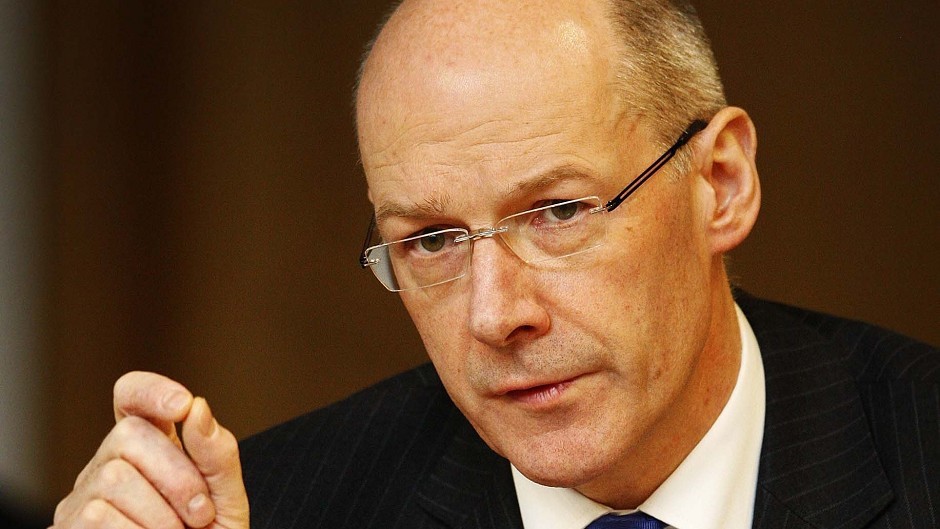 The Scottish Government's claims it has had talks with the Bank of England (BoE) over currency proposals for an independent Scotland were rejected last night.
The bank said it had done no more than answer technical questions and never engaged in a dialogue with the SNP administration.
On Wednesday, bank governor Mark Carney revealed that contingency plans had been put in place to prevent a run on the banks in the event of a Yes vote.
Scottish Finance Secretary John Swinney said Mr Carney's comments confirmed the bank would remain responsible not just for the currency, but the financial stability of Scotland and the rest of the UK.
He added: "The Scottish Government has had technical discussions with the Bank of England regarding our proposal for a currency union."
But in an unprecedented move, the bank took the initiative to deny talks had taken place over future monetary arrangement.
A spokesman said: "To be clear, consistent with its statement in December 2012, the Bank of England has not entered into discussions with representatives of the Scottish Government about proposals for future monetary arrangements in Scotland."
He added the bank "did no more than answer technical questions from representatives of the Scottish government".
Scottish Conservative leader Ruth Davidson said: "Within 24 hours, the heroic spinning by the SNP on the Bank of England's governor's comments has completely unravelled.
"Separatists were trying to claim his comments as a win, and suggest that the Bank of England was already planning for independence.
"It is utterly embarrassing that Scotland's finance secretary has had to be slapped down by the bank in this humiliating manner."
A Scottish Government spokesman said the "technical discussions where inaugurated under former BoE governor Mervyn King and continued under Mr Carney.
"We have always made clear that these are technical discussions and not negotiations, and that we respect the neutrality and independence of the bank, which had made clear it will implement whatever is agreed," he said.
Scottish Liberal Democrat leader Willie Rennie said: "The Nationalists have repeatedly sought to inflate the credibility of their currency plans. It is very serious that the Bank of England has taken the unusual step of correcting the statement from John Swinney. We need John Swinney to explain why he exaggerated."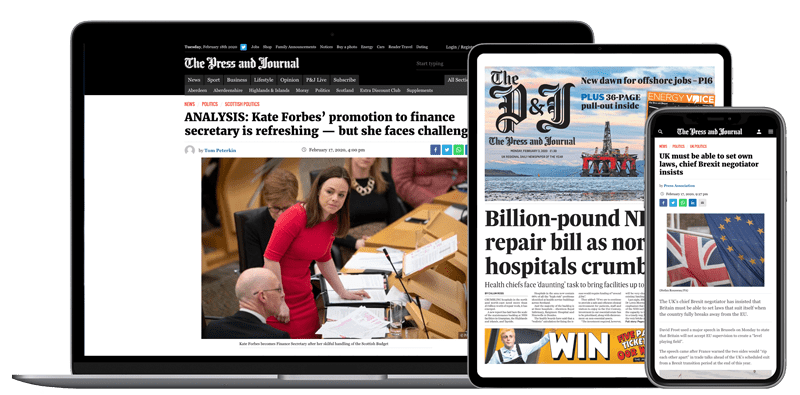 Help support quality local journalism … become a digital subscriber to The Press and Journal
For as little as £5.99 a month you can access all of our content, including Premium articles.
Subscribe