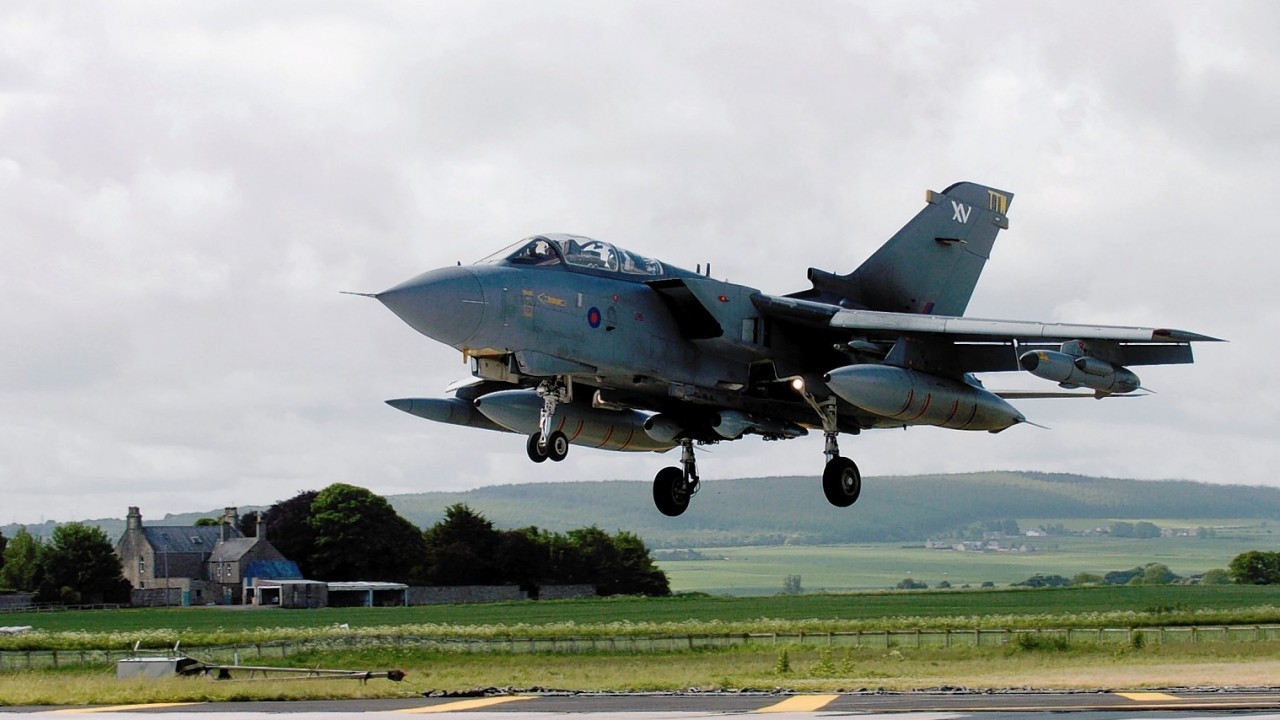 A military jet came within less than half a mile of a civilian helicopter off the west coast.
The RAF Tornado was forced into making an emergency manoeuvre after spotting the Robinson R22 helicopter at "very late notice".
In a report into the incident, the helicopter pilot described the risk of collision as "potentially disastrous".
The near miss happened on April 10 this year, about one and a half nautical miles north of the Isle of Gigha in the Inner Hebrides.
The helicopter pilot was ferrying passengers when he saw the grey Tornado approaching from the north before it turned sharply to avoid a collision.
The pilot of the Tornado said he was flying as part of a formation exercise and in the process of making a planned right hand turn when he spotted the helicopter.
He was forced into making the turn sharper than planned and descended to avoid a collision.
The two aircraft came within 1,640ft of each other.
The military pilot said the helicopter did not appear to take any evasive action.
However, investigators said it would have been difficult for him to do so due to the difficulties of spotting a grey camouflaged Tornado against the sea.
The UK Airprox Board, which investigates near misses, found both pilots shared "equal responsibility" for the incident.
It suggested the Tornado pilot may have missed the helicopter because he was concentrating on his lookout duties as part of the formation exercise, whilst the helicopter pilot may have been in "state of low arousal" due to the benign weather conditions and straightforward nature of his task.
Neither aircraft was fitted with monitoring instruments and both were relying on visual information.
In conclusion the board said: "This is not to criticise either of the pilots but rather to emphasise the importance of effective all round lookout at all times."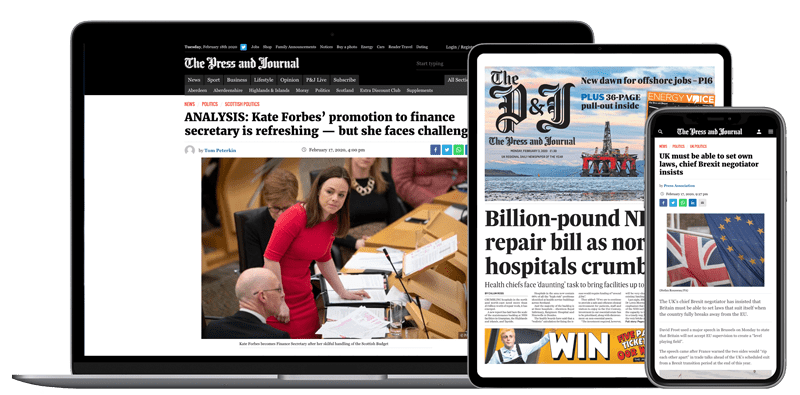 Help support quality local journalism … become a digital subscriber to The Press and Journal
For as little as £5.99 a month you can access all of our content, including Premium articles.
Subscribe