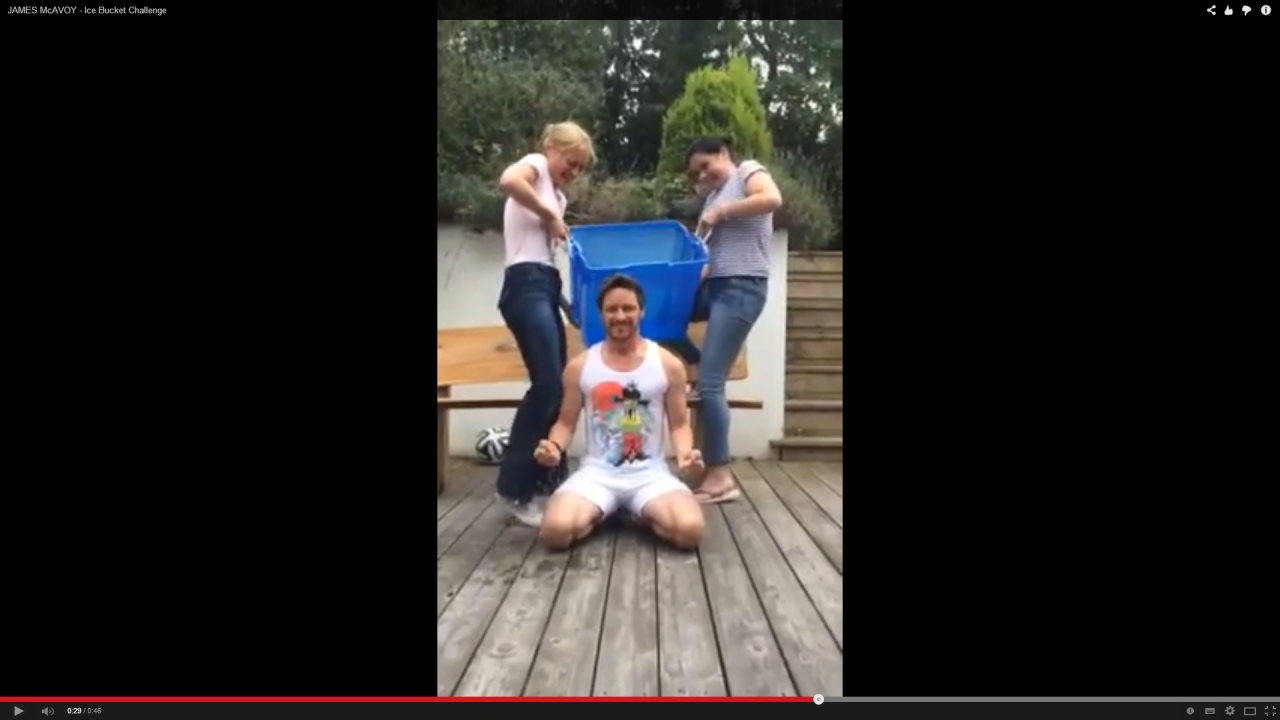 The moment ladies' favourite James McAvoy completed the Ice Bucket Challenge has been captured on video and shared online.
The Port-Glasgow actor completes the chilling task after being nominated by, who he labelled, his "ex-friend."
The Filth star's humorous reaction tells us that the water must be really, really, cold.
He then challenges Alex Salmond and Alistair Darling to do the challenge within 24 hours.
The clip was uploaded to YouTube yesterday and there's no news of the politicians accepting Mr McAvoy's challenge… yet!
The Ice Bucket Challenge has become viral online after it was introduced by charity dedicated supporting Amyotrophic Lateral Sclerosis.
Other celebrities who have taken part in the challenge include, Dave Grohl of the Foo Fighters, Mark Zuckerburg and Katy Perry.