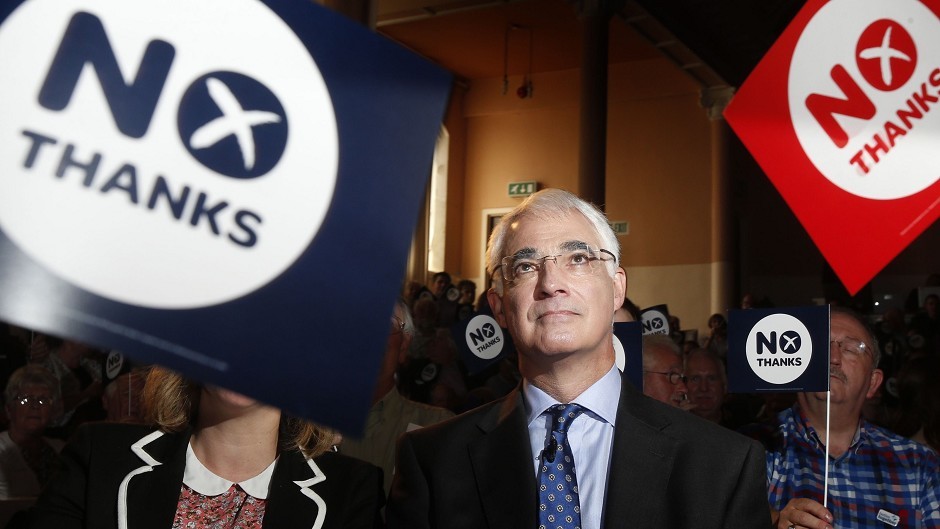 Leader of the pro-union Better Together campaign Alistair Darling outlines the case for remaining in the union.
Aberdeen and the north-east coast of Scotland have featured in my life for many years.
I studied law at Aberdeen University in the 1970s just as oil was beginning to make an impact.
The fishing and farming industries of the north-east of Scotland have played an important role in the Scottish and UK economy for centuries.
The oil and gas industry, employing around 200,000 people from all parts of the UK, propelled the area into the economic stratosphere.
Even though I am a regular visitor to Aberdeen, I am always struck by the industry, innovation and willingness to explore and embrace new ideas, whether in the oil industry, agriculture or fishing.
Recently, I met David Smith, managing director of the National Hyperbaric Centre.
His staff are global experts in the science of pressurisation and their skills and expertise are in demand throughout the world.
Mr Smith does not want independence.
He said it is of "huge importance" to the future of his business that Scotland remains in the UK.
Many farmers and producers, who sell most of their product to England, do not want independence.
Farmers, like John Forbes in Kincardineshire, say anything which complicates trade with their main market is "the last thing we need".
We hear a great deal about the importance of oil revenues to the UK economy.
Without a doubt it is important.
It has contributed greatly to the increased economic wellbeing of the UK and especially the north-east.
However, even with the revenues from oil, Scotland has run a deficit in 22 of the last 23 years.
Those are not my figures.
They are SNP Government figures.
As we all know, oil prices are volatile. They depend on supply and demand.
If the world economy is bad, other things being equal, oil revenues go down.
These events, whether it's upheaval in the Middle East or financial crisis in the US, are out of our control.
It is not sensible to predicate our economy on oil revenue over the next 30 years. It would be very unwise.
Nationalists consistently exaggerate oil revenues, but according to the Scottish Government's own figures, Scotland's share of oil taxes in 2011-12 was £10billion falling to £5.58billion in 2012-13.
That figure, £4.4billion, is the equivalent of the Scottish schools budget.
Oil is a diminishing asset.
We know that every barrel taken out is another barrel no longer available, and the experts tell us that what oil is left will be increasingly expensive to access, greatly dependent on government subsidies and incentives.
Indeed, we need to plan for a country living in a post-oil world rather than play fantasy economics.
Oil company executives have argued strongly against the break-up of the UK.
They operate on the international stage.
Anything likely to jeopardise their business is anathema. They want to know they can depend on the security of the UK Government.
I am against independence because I want Scotland to prosper, and it will do that best by remaining part of the UK.
The north-east of Scotland is one of the UK's great business success stories because it is part of a strong Scotland within a strong United Kingdom.
Let's keep it that way and say "No Thanks" to separation on September 18.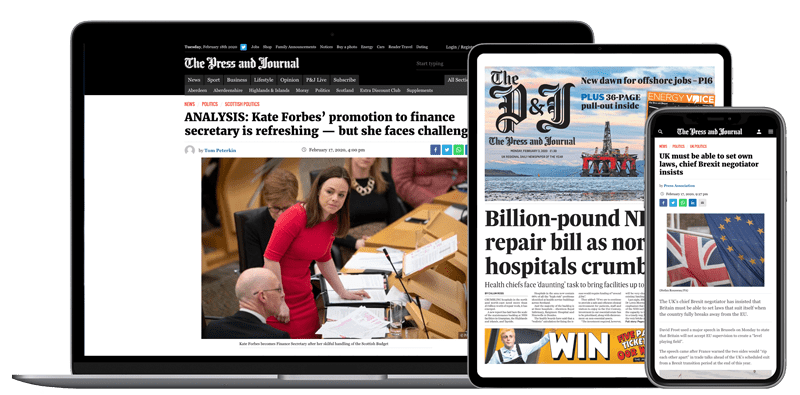 Help support quality local journalism … become a digital subscriber to The Press and Journal
For as little as £5.99 a month you can access all of our content, including Premium articles.
Subscribe