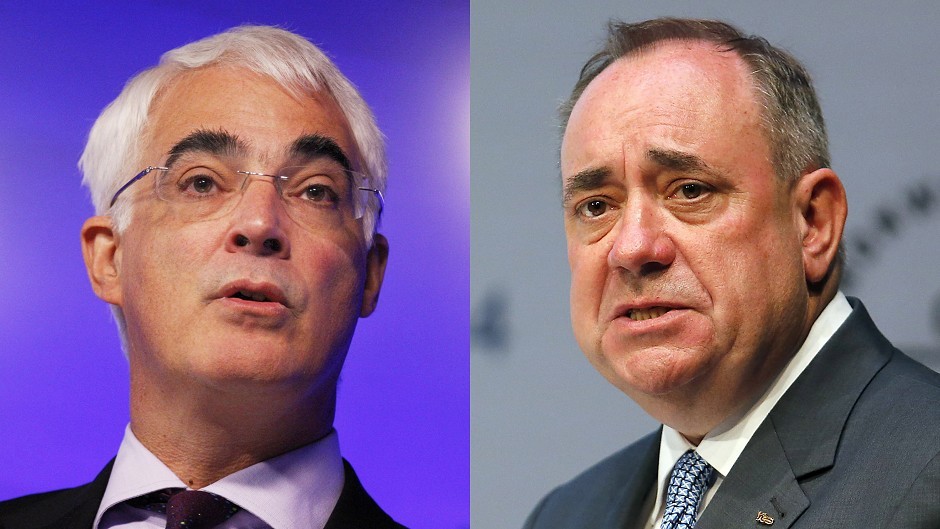 Scotland is on tenterhooks as Alex Salmond and Alistair Darling prepare for their second head-to-head clash on television.
Everything is at stake for the SNP following the first minister's lacklustre performance three weeks ago when he failed to convincingly answer the former Labour chancellor's questions over the currency of an independent Scotland.
The Yes campaign know Mr Salmond must perform better and land some knockout blows to keep their dream of independence alive.
His main task is to convince undecided voters to buy into the benefits he claims will come Scotland's way in the event of a Yes vote.
With the polls still in favour of the union, Mr Darling, head of the pro-UK Better Together campaign, is on safer ground and is expected to concentrate on the benefits of Scotland not separating from the rest of the country.