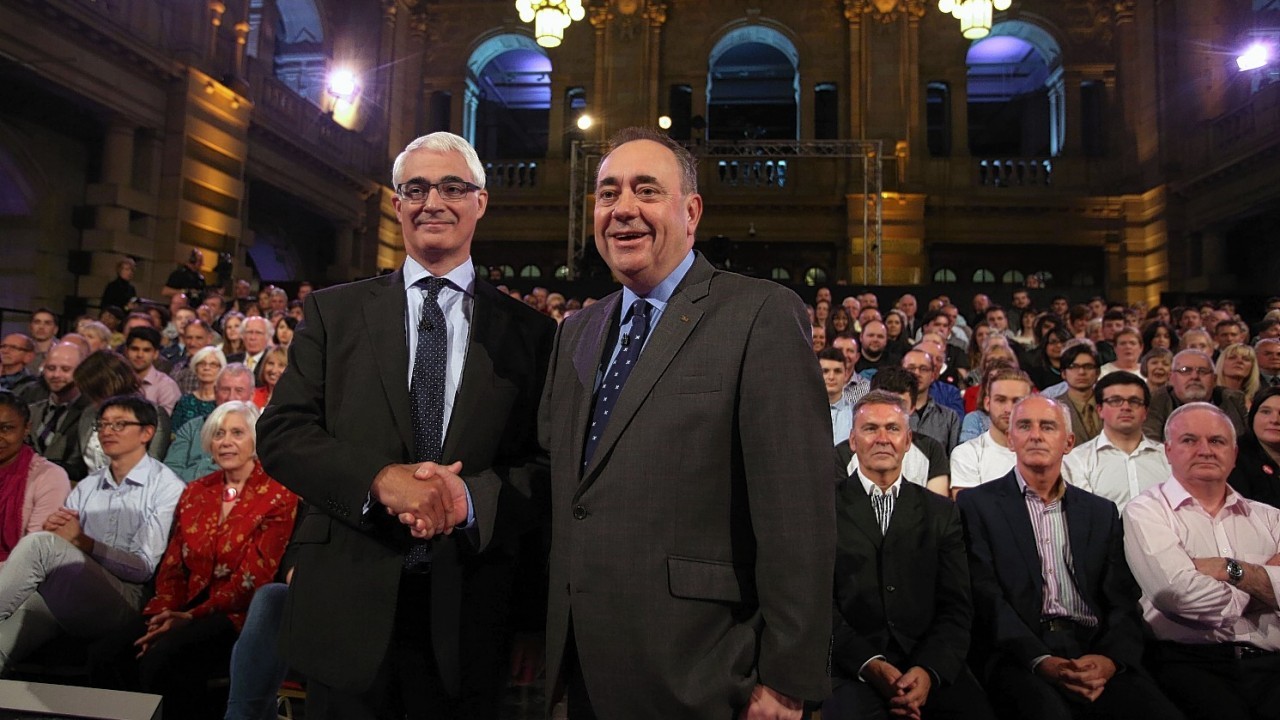 First Minister Alex Salmond came out fighting with a much stronger performance in the second historic TV debate on Scottish independence.
The SNP leader had Better Together chairman Alistair Darling on the ropes at many points, even if some observers did not feel he landed a killer blow.
However, many of the millions watching on television, including those in England and Wales, would have been turned off by what descended into a shouting match during the cross-examination section.
Both men were guilty of talking over each other, shouting and hectoring, which left it very difficult for viewers to follow the arguments.
On social media, those on both sides of the campaign were, as expected, claiming victory, but the consensus overall was that Mr Salmond had emerged on top.
An ICM poll for the Guardian last night said Salmond "easily won" the debate at 71% of 500 people polled.
Here's a look at the most recent polls prior to the debate by YouGov: