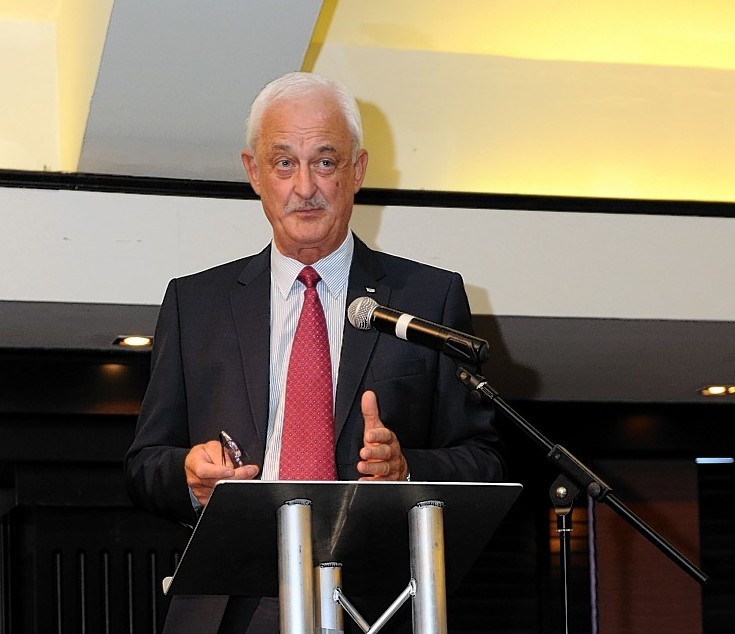 Divisions in the business community over independence were highlighted yesterday with 200 bosses coming out in support of a Yes vote.
Business leaders who signed an open letter stating that leaving the UK was in Scotland's "best interests" included Harvey Aberdein, managing partner in Aberdein Considine and Graeme Coghill, managing director of the Aberdeen Group Ltd.
Stagecoach chairman Sir Brian Souter, Clyde Blowers boss Jim McColl and retired William Hill chief executive Ralph Topping were among those backing independence.
The letter was published the day after a group of 130 business leaders – employing more than 50,000 staff in Scotland – insisted the business case for separation had "not been made".
It was alleged that at least 100 people had refused to sign the pro-UK letter for fear of "falling foul of the Scottish Government"
Amanda Harvie, former chief executive of both Aberdeen and Grampian Chamber of Commerce and Scottish Financial Enterprise, said: "People are concerned that if they voice an opposing view, in other words against the prospects of independence, [then] grants, contracts, potential applications for planning may be threatened."
Former Scotch Whisky Association chairman Gavin Hewitt said: "The Scottish Government is entirely to blame because it is so tribal. Anyone who actually opposed the Government is in their sites, frankly."
Labour shadow business minister Ian Murray said: "It is deeply troubling that people still feel they cannot air their view of what is best for Scotland for fear of the wrath of Alex Salmond."
A spokesman for First Minister Alex Salmond said the claims were "simply untrue".
An SNP spokeswoman said: "These claims are patently wrong – for the No campaign to say that business is being stopped from speaking out on the very day they are saying business is speaking out is extremely foolish."