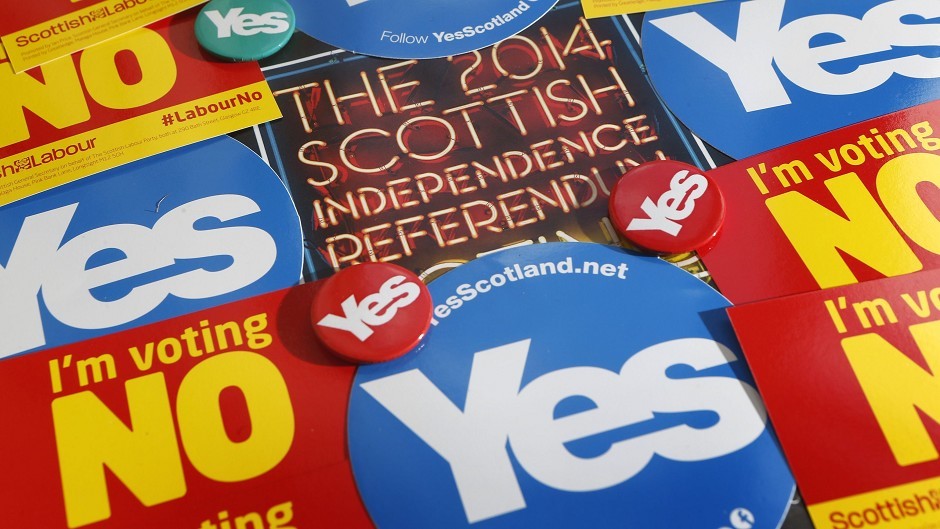 Campaigners have argued independence would provide the opportunity to secure greater equality in Scotland.
The Yes LGBT group claim Westminster control is "holding back" the country and could reverse progress on lesbian, gay, bisexual and transgender rights.
But pro-union campaigners said the UK had a proud record on equality rights and "we do not need to turn our backs on our friends and family across the UK."
The Yes LGBT group has published its Rainbow Paper, which sets out several ways in which equal rights could be progressed in an independent Scotland.
The activists argue that independence would allow equality to be enshrined in a written constitution, secure the power to protect and improve equality law and protect spending on LGBT equality measures in public services.
Yes LGBT claim constitutional change would also provide the chance to create an "asylum system that offers protection to those facing persecution".
Kirsty MacAlpine, co-convener of Yes LGBT, said: "Independence offers Scotland a unique opportunity to secure the powers and resources we need to ensure full equality for LGBT people here and to play our role in promoting human rights around the world.
"Over the past 15 years of the Scottish Parliament, Scotland has consistently taken a more progressive approach to LGBT equality than Westminster, with world-leading laws and leadership in the areas where we have control."
A spokesman for pro-union group Better Together said the UK has been voted the best place to be LGBT in Europe for three years running.
"The UK's LGBT rights record is something that people right across these isles can be proud of," he added.
"We do not need to turn our backs on our friends and family across the UK.
"We can have the best of both worlds, more powers for Scotland whilst getting the opportunities which come with being part of the UK, and avoiding the risks of separation."