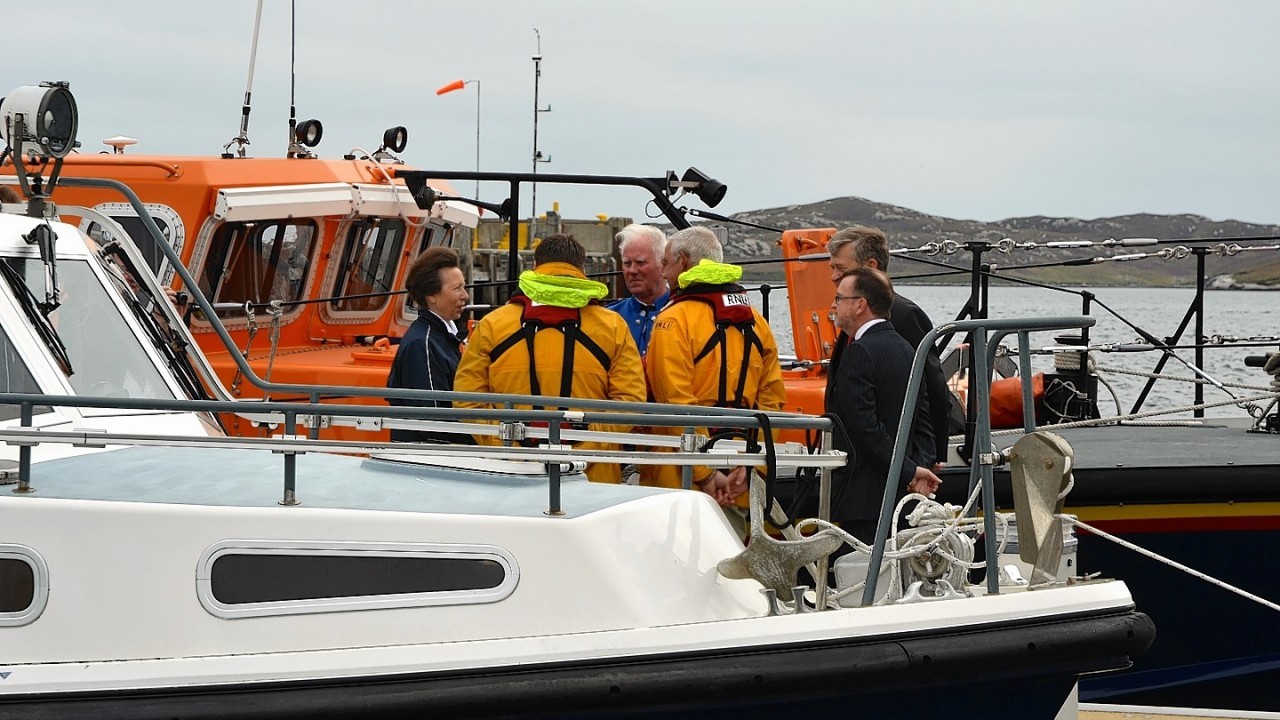 An investigation is under way after Stornoway Port Authority's harbour boat sank this morning.
The MV Pathfinder was fully submerged at her moorings in Stornoway marina.
Her single engine, navigation equipment and onboard electronics will have been damaged by the saltwater.
The harbour launch is a Mitchell 31 Mark III. In good condition, the model can sell for between £40,000 to £80,000.
The craft, believed to have been recently purchased secondhand, was last used on Tuesday when a delegation of port authority officials travelled onboard her to North Uist where Princess Anne was performing the official opening of Lochmaddy Marina.
The group returned in the afternoon and left the boat tied to the pontoons.
An oil pollution prevention boom was placed around the sunken vessel to minimise any spread of leaking fuel while a salvage operation to recover the flooded craft was carried out this afternoon.
A large floating crane which has been working on the construction works for a new ferry pier was used to raise the boat.
Eventually, the boat righted and a salvage pump was used to get rid of excessive water.
The boat is to be hoisted ashore at Cromwell Street quay in an attempt to ascertain the cause of the sinking.
Jane Maciver, harbour board chief executive said: "Stornoway Port Authority's vessel, Pathfinder, sank at her moorings on Stornoway marina early this morning (Wed)."
"Investigations regarding the incident are ongoing."