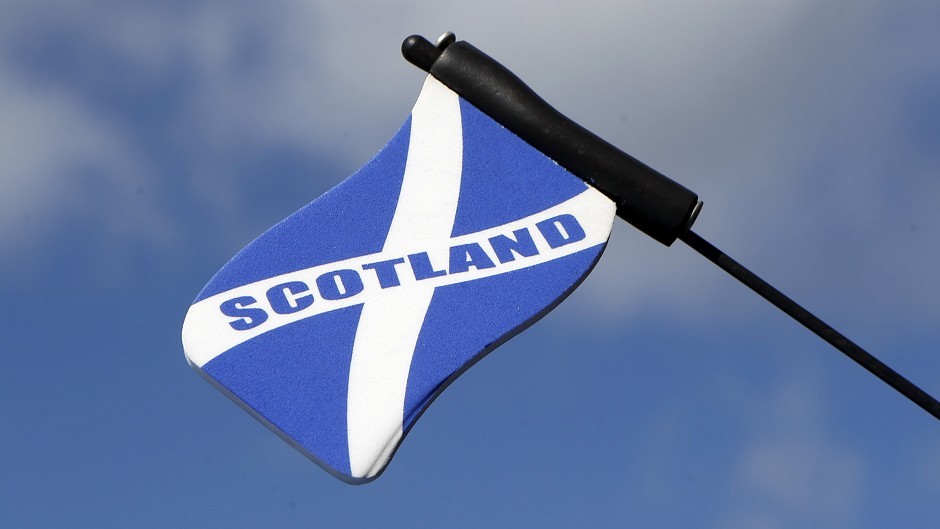 The leaders of pro-Union parties have teamed-up to guarantee more powers will be devolved to the Scottish Parliament in the event of a No vote.
Johann Lamont (Labour) Ruth Davidson (Conservative) and Willie Rennie (Liberal Democrat) said their counterparts in Westminster backed the commitment to give Holyrood greater responsibility over taxation and welfare.
The process will begin on September 19 – the day after the historic vote – and new powers could be in place by 2016.
But First Minister Alex Salmond claimed his opponents had merely recycled old pledges and the announcement marked "the day the No campaign finally disintegrated and fell apart at the seams".
The SNP leader said the Unionist parties were panicking amid narrowing opinion polls and did not appreciate that people across Scotland had "huge contempt" for Westminster and wanted real change.
Under the devolution plans – backed by Prime Minister David Cameron – legislation for more powers would be introduced to Westminster by January next year and taken forward by the next UK Government.
A so-called command paper outlining the proposals would be subject to consultation involving political parties and civic society and a special group would be set up to oversee the process.
Speaking at Dynamic Earth in Edinburgh, Ms Davidson said: "This is the way that Scotland can have full control and full levers of power over huge swathes of what we do in this country and how we deliver our public services without having to walk away from the strength and security of the UK."
Mr Rennie said: "We are going to commit to delivering on more taxation and more welfare."
Ms Lamont said: "That is an important commitment from all of us."
But Mr Salmond said the proposals would "leave the purse strings very firmly in London".
"It would not give us the powers to create jobs, to protect properly the health service and to re-energise the economy and fairness in society," he added.
"This is the day the No campaign finally disintegrated and fell apart at the seams."
Mr Salmond said the SNP would always argue for more powers for Holyrood, regardless of the outcome of the vote.