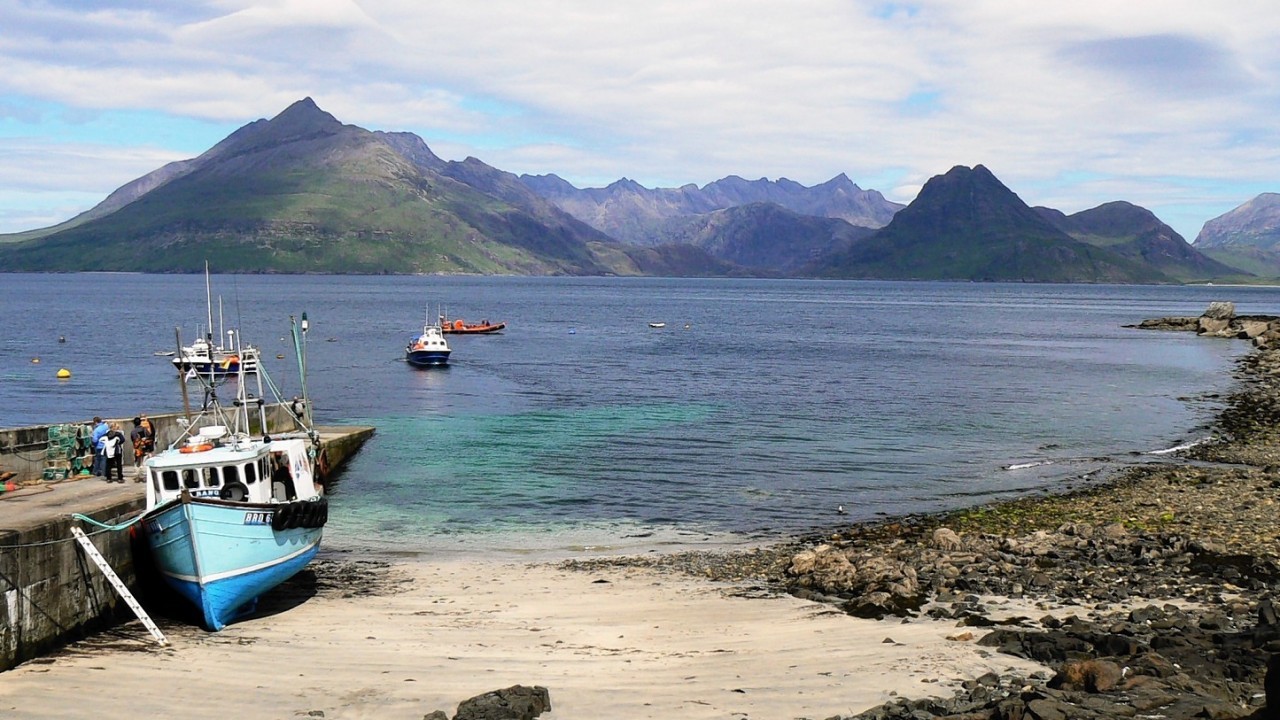 Hundreds of people from all over the world have signed a petition calling for plans for new mooring facilities at a picturesque harbour on Skye to be scrapped.
Elgol, with its view across Loch Scavaig to the Black Cuillin, has become a mecca for photographers and walkers.
It is also popular with kayakers and tourists taking boat trips to Loch Coruisk.
And there has been no shortage of people signing up to preserve the quiet harbour since Highland Council began a consultation on the proposal that would provide eight mooring on floating pontoons.
The online petition now has almost 400 signatures, including names from Canada, the US, Australia, the Netherlands, Germany, Sweden and all over the UK, as well as those of local people.
And their message to the council is "We, the people who have signed the petition want to stop the building of a pontoon on or near the sand on the beach at Elgol, Isle of Skye".
Ian Stephenson, of Skye, wrote: "As a local independent walking guide and tour operator, I bring many visitors to Elgol.
"Most of them use the boat services there. None of them feel that the jetty is inadequate and almost all of them are amazed by the perfect little beach with it's clear water.
"The beach is a great resource and, although it's small, Skye is not over endowed with such fine sand. A pontoon here would be unthinkable."
Ilya Melnikov, of Bussum in the Netherlands, stated: "This is a unique place like no one on the earth. Do not touch it."
And William Watson, of Camberley, commented: "I don't want to see desecration of the Elgol harbour environment or this magnificent Cuillins view.
"Additionally, it is unclear to me what the sacrifice of this area for eight 'parking spaces' is meant to achieve."
A Highland Council spokeswoman said the council was currently consulting on the possibility of installing a pontoon with eight moorings in the harbour at Elgol.
She said: "It has not reached the planning stage yet. It is just a suggestion by the council to relieve the congestion in the harbour.
"We are consulting with locals and stakeholders and asking them to get back to us with their comments."
She added that anyone wishing to comment on the proposal should contact harbours manager Tony Usher on 01571 844807.