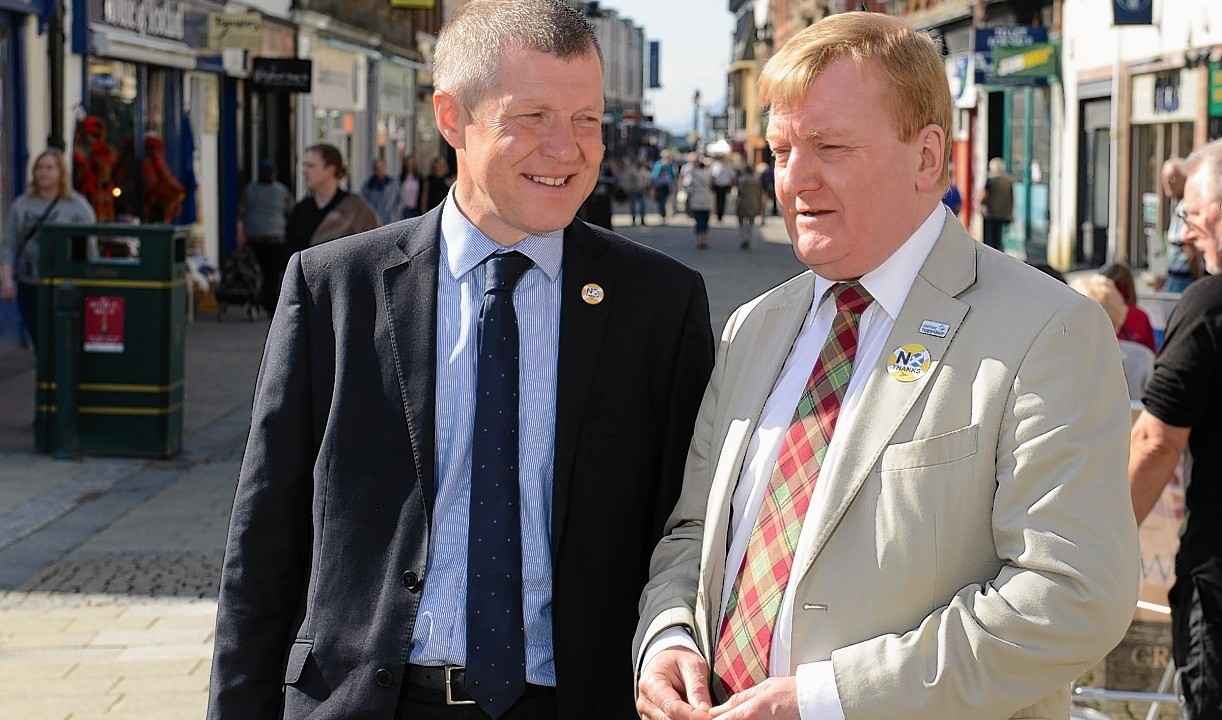 Scottish Liberal Democrat leader Willie Rennie yesterday said there was no place for "thuggish" behaviour in the run up to the Independence referendum next week.
During a visit to Lochaber, he pointed out that there appeared to be far more Yes signs displayed in the area than those for a No vote and said he thought there was "an element of fear" behind this situation.
He said: "If you look on the surface, there are Yes posters everywhere, but we have a very quiet, modest group of supporters who are a bit reluctant to put up posters.
"This is partly because it is not what they would do anyway, but I think there is also an element of fear that their homes may be targeted as we have seen damage to No posters in fields.
"There is a small minority of people behaving in a thuggish way and getting carried away by the moment, which is not helping anyone. I'm sure the Yes campaign would want to see an end to that behaviour as much as we do.
"The vast majority of people are conducting the debate in a mature way and we need to keep those who are not under control so we can make the most of this opportunity."
The MSP made his comments while visiting Fort William with local MP Charles Kennedy.
The pair took a trip on the mountain gondola and spoke to staff and tourists at Nevis Range before chatting with voters at a street stand in Cameron Square on the town's High Street.
Mr Kennedy said one of the main concerns they were hearing in Lochaber was that a Yes vote would lead to further centralisation on the Central Belt.
He said: "Whatever the outcome of the referendum, we want to see a reversal of this centralisation policy and we want more powers for the Highlands and islands.
"People are also very concerned that further upgrading of the A82 is carried out as soon as possible and they are stressing that we need a new, modern Belford Hospital."
Mr Kennedy said another recurring issue was the cost of fuel and he pointed out that the cut-price fuel scheme for islands and remote mainland communities would never have come about if the UK treasury had not been behind it.
He added that he was optimistic that, whichever way the vote went next week, the two camps would be able to work together.
The MP said: "The vast majority of people are commonsensical and, when the decision is reached, will work together to make the outcome a success."