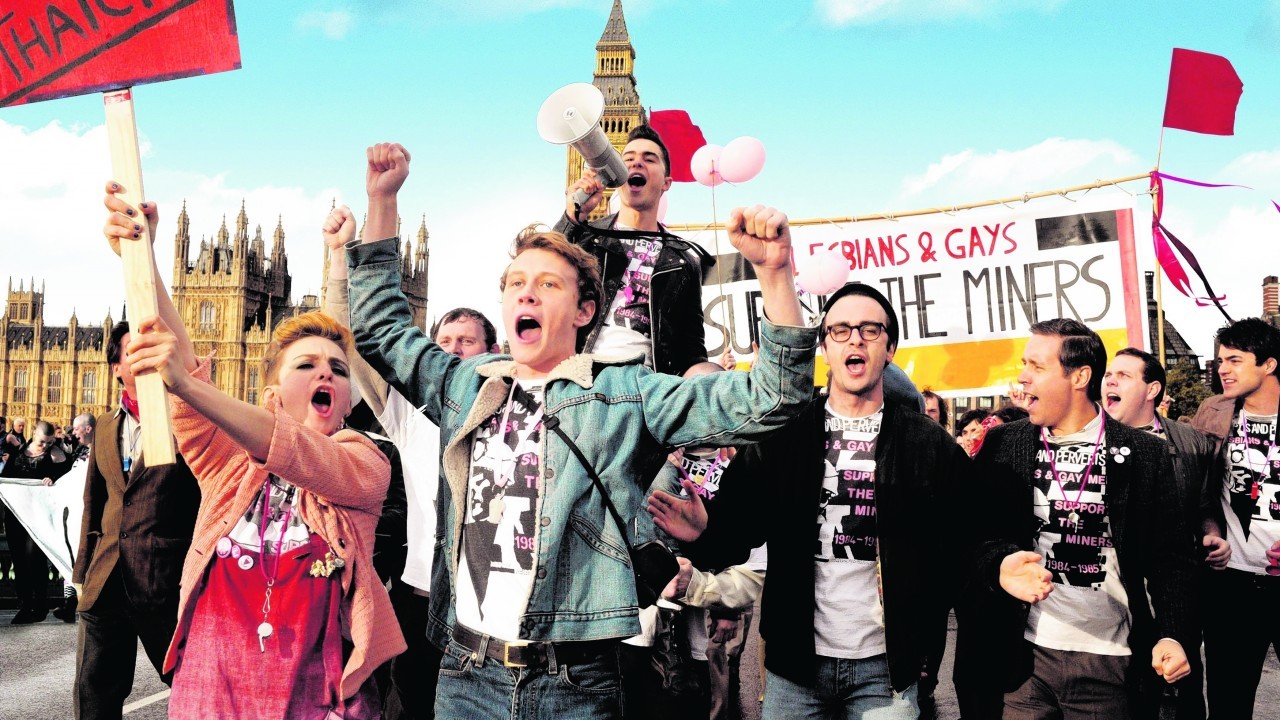 We look at this week's latest cinema releases
PRIDE (15)
Theatre director Matthew Warchus, who succeeds Kevin Spacey as artistic director of the Old Vic in London next year, will need to de-clutter his awards-laden mantelpiece.
His second feature film is a barnstorming culture-clash comedy drama based on the inspirational true story of a group of gays and lesbians who supported the miners during the 1984 strike and raised thousands of pounds for beleaguered communities, which dared to stand up to the Thatcher government.
This uplifting story of solidarity in the face of adversity and police intimidation is an absolute joy; an unabashed, irresistible crowd-pleaser in the magnificent mould of The Full Monty and Billy Elliot that rouses the audience to bellowing laughter while choking back a deluge of hot, salty tears.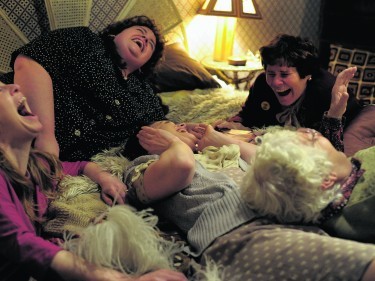 Pride embraces and subverts stereotypes, deftly weaving together stories of personal triumph and anguish as the spectre of Aids casts a long shadow over the gay community.
Mark Ashton (Ben Schnetzer) is the charismatic and outspoken leader of young, impassioned campaigners who operate out of the Gay's The Word bookshop in London run by Gethin (Andrew Scott).
Reading news stories about the miners' strike, Mark recognises a cause to champion.
"Mining communities are being bullied just like we are," he tells his coterie, comprising Mike (Joseph Gilgun), Jonathan (Dominic West), Jeff (Freddie Fox), Steph (Faye Marsay) and closeted new boy Joe (George MacKay).
They form LGSM – Lesbians and Gays Support the Miners – and rattle tins for a randomly selected Welsh community.
Mining representative Dai (Paddy Considine) invites Mark and co to the Dulais Valley, where committee members Hefina (Imelda Staunton), Cliff (Bill Nighy) and Sian (Jessica Gunning) embrace the fundraisers with open arms.
However, some of the locals are repulsed.
"We're being backed up by perverts," sneers homophobic mother Maureen (Lisa Palfrey), kindling conflict between some of the neighbours and the LGSM.
Pride is a life-affirming ode to tolerance, acceptance and self-belief that defiantly lives up to its title, waving a flag for stellar homegrown filmmaking.
Performances are exemplary, ignoring a few wobbles with the Welsh accents, including a fiery turn from Schnetzer as a fresh-faced trailblazer and sobs aplenty from MacKay as the catering student who cannot conceal his sexuality forever.
Scriptwriter Stephen Beresford strikes a perfect balance between hilarity and heartbreak, sharing polished one-liners among the ensemble cast, including Menna Trussler as a clucky old dear who labours under the illusion that all lesbians are vegetarians.
Warchus's film builds to a rousing crescendo that delivers a knockout emotional wallop and opens the floodgates.
As Frankie Goes To Hollywood professed during that turbulent summer of 1984: "When two tribes go to war/A point is all you can score."
The characters in Pride score their points with unbridled passion and wit.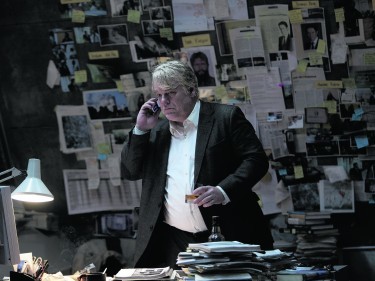 A MOST WANTED MAN (15)
Based on the 2008 novel of the same name by John Le Carré, A Most Wanted Man is an espionage thriller blessed with the final performance in a leading role from Philip Seymour Hoffman. German intelligence operative Gunther Bachmann (Hoffman) hopes to identify and break up terrorist cells by extracting information from the local Moslem community. He believes, but cannot prove, that philanthropist Dr Abdullah (Homayoun Ershadi) is channelling funds to one such cell and would dearly love to put this supposed pillar of society behind bars. The surveillance operation on Abdullah becomes complicated when Chechen refugee Issa Karpov (Grigoriy Dobrygin) enters Hamburg illegally and is identified as a terrorist by Russian intelligence. Bachmann and his team exert pressure on immigration lawyer Annabel Richter (Rachel McAdams) and Karpov's family banker Tommy Brue (Willem Dafoe) to ensnare Karpov in their trap and also implicate Abdullah. However, the plan doesn't unfold as planned, putting Bachmann squarely in the firing line.