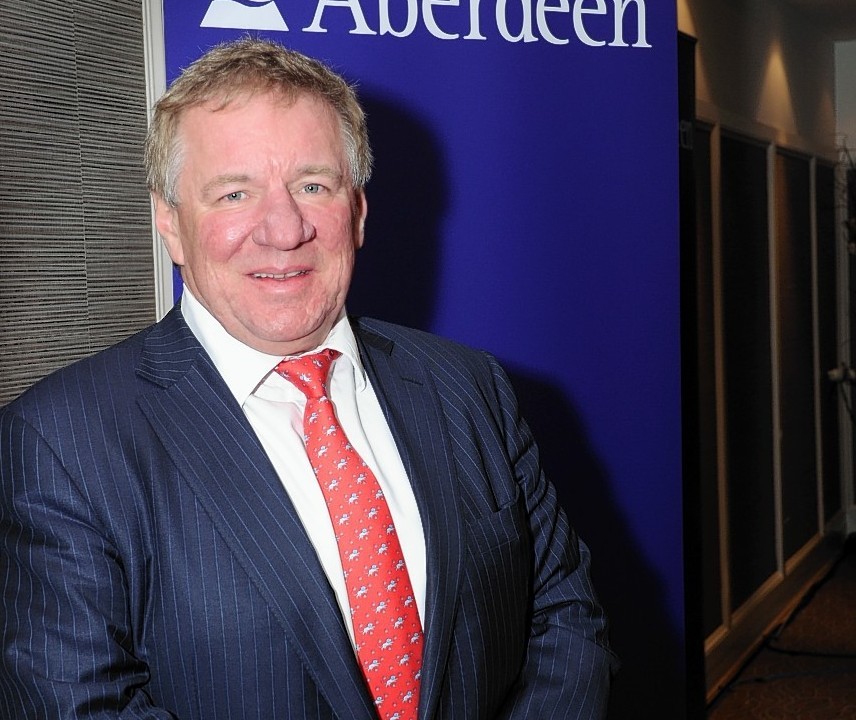 The boss of Scotland's largest fund manager has said Scotland would remain a prosperous country whether it votes to stay in the union or break away.
On the same day that the leaders of the Westminster parties came to Scotland to campaign against independence, Martin Gilbert, chief executive of Aberdeen Asset Management, claimed that if they continued to reject a sterling union with an independent Scotland that the country would benefit from not having to take on its share of the national debt.
All UK parties have said they will reject a currency union if Scotland votes for independence, with other options given my First Minister Alex Salmond including sterlingisation – using the pound without the backing of the UK central bank.
Mr Gilbert dismissed claims yesterday made by the Governor of the Bank of England that a currency union as proposed by the SNP was "incompatable with sovereignty", but added that sterlingisation "would be a pretty good option" for Scotland.
Mr Gilbert said: "A sterling union would be both desirable and highly likely whatever is said in London now. "Sterlingisation, that is keeping the pound come what may, would be a pretty good option…
"Low or no debt would be the position if an independent Scotland were denied access to Bank of England financial assets and that would leave the newly independent country in both budget and balance of payments surplus – not a bad start!"
Mr Gilbert said he has already voted in the referendum but declined to reveal if voted 'yes'.
"I think an independent Scotland would be a big success but it is a secret ballot and I will abide by that," he said.
He said that Scotland was a top 20 country in the world in terms of wealth and that its prospects remained positive.
He said: "We have bags of resources but the real wealth lies in the people. "The financial sector is particularly highly skille, for example, Scottish jobs in asset management have almost doubled to more than 20,000 in the last five years alone totally offsetting the fall in banking sector jobs.
"Most sensible people now accept that Scotland would be prosperous with either outcome in the current constitutional debate.