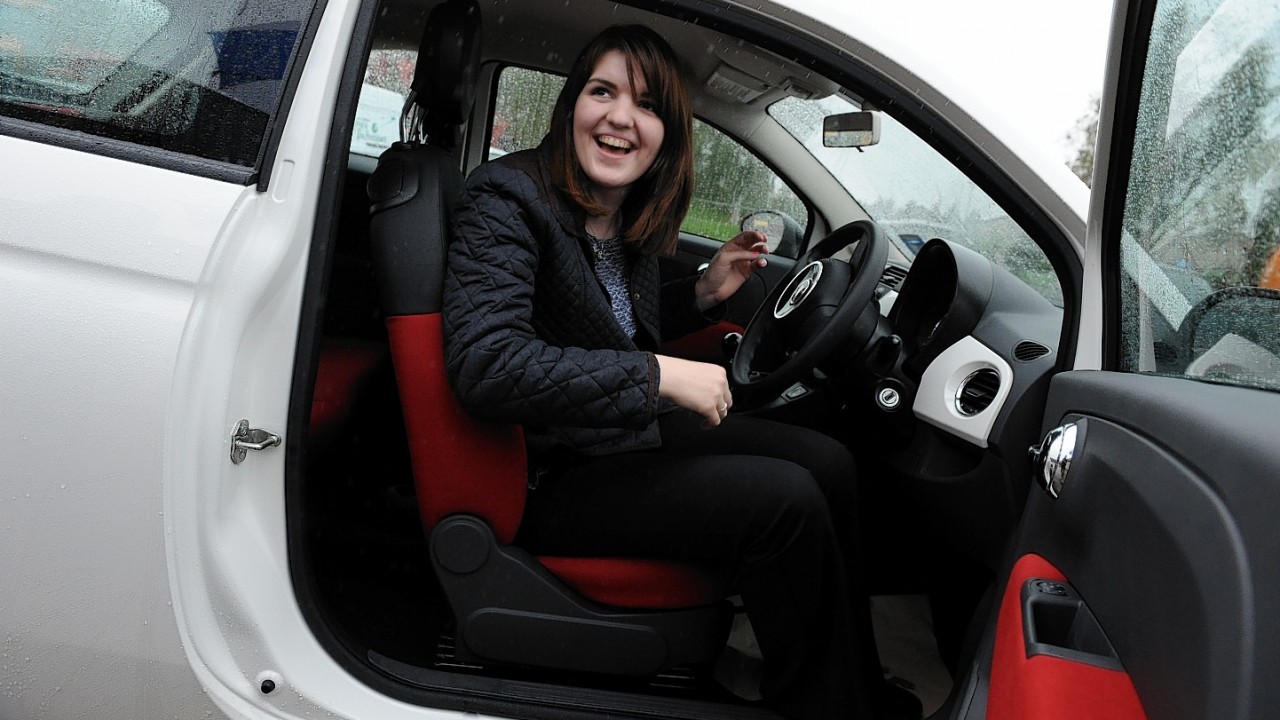 She helps sell tractors for a living, but 22-year-old Kimberley Simpson was driving in style last night after winning a Fiat 500 in the Press and Journal's latest competition.
Ms Simpson was at work in Huntly yesterday morning when a team from the Press and Journal turned up to hand over the keys to her new car.
As she emerged from her office at AM Phillip Agritech, Ms Simpson was stunned to find the pristine motor waiting for her in the car park.
Her name was picked at random from more than 5,000 entries to the competition.
"I just can't believe it is mine. I have never won anything in my life before," Ms Simpson said.
Arnold Clark supplied the car for the contest, one of the most popular run by the Press and Journal in recent times.
Ms Simpson said she had rummaged through the wheelie bin at her mother's home in Aberchirder to find all the coupons she needed to enter the draw.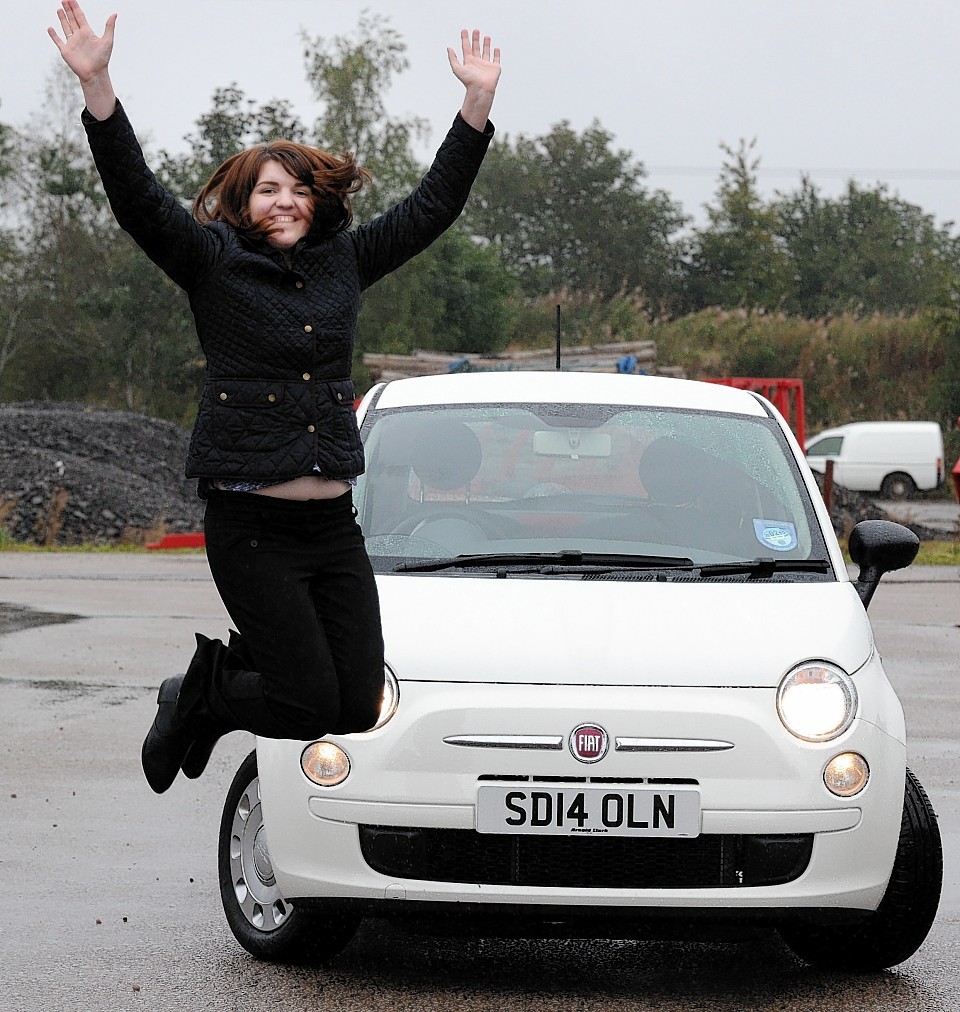 She said: "I just thought it was such a good prize. It's a nice little car and it looks good.
"I was raking through the bin to get all the papers as I only saw the competition on the final day.
"My mum gets her Press and Journal delivered so I was able to get all the coupons I needed.
"I am so glad I bothered now!"
Ms Simpson already has a car but plans to run both for now.
"I like a little car, especially in the winter. It's great to have a runaround.
"Having a car is really important to me because it is quite rural out here. There are no shops nearby to where I live so you have got to get into Huntly or Turriff and there aren't any buses."
Ms Simpson passed her test first time round thanks to the tuition from her mum, Catherine.
Now she drives around 10,000 miles a year, relying on her car to get to work and seeing her friends.
After trying out her car for the first time, Ms Simpson said: "It feels really good to drive. This morning I thought it was such a horrible day with the rain. Obviously this changes all that."
Kevin Ferguson, Arnold Clark Aberdeen Fiat / Kia general manager, commented: "We were delighted that Kimberley won the car.
"At just 22 years of age she will be the envy of all of her friends in this brand new Fiat 500.
"It oozes a cool retro vibe and I'm sure Kimberley will be getting noticed as she cruises about the streets of Aberchirder."
Damian Bates, editor-in-chief of the Press and Journal, said: "We couldn't be happier for Kimberley. How wonderful it is to give such a great car to a young lady starting out in life.
The Press and Journal is renowned for its amazing competitions and this year we've given away tens of thousands of pounds worth of prizes. This is just one of a string of competitions we've got in mind to try to put a smile on so many faces, just like we've done with Kimberley."