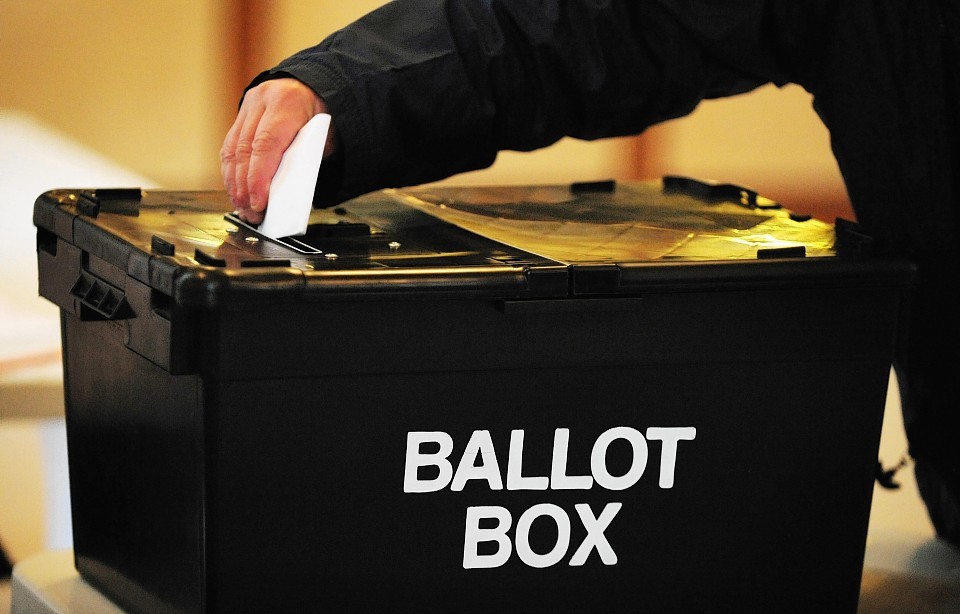 Good weather is expected to greet voters as they make their way to the polling stations in two days time.
The Met Office forecasts better conditions for this time of the year although there will be an east-west split, with the highest temperatures along the west coast.
Thursday's referendum is expected to see the highest turnout in living memory. Some 4.3million people have registered to vote and the turnout could be as high as 90%.
A Met Office spokesman said while areas like Aberdeen could see temperatures of 16C-17C, thermometers could get into the low 20s along the other coast.
The spokesman said: "There will be a bit of an east-west split on referendum day across Scotland as a whole. It looks like eastern part of Scotland will see more cloud, generally dry but the cloud could be thick enough to give a bit of rain.
"Aberdeen, for example could see a generally cloudy, gloomy day, whereas as we head to the western part of the Highlands, across the Western Isles, Glasgow it is a different picture, it is drier.
"There will not be wall-to-wall sunshine but there will be enough cloud break to give some sunshine during the course of the day."
While some international studies show a direct correlation between the weather and turnout, the findings are disputed.
Professor John Curtice, of Strathclyde University, said in the last two general elections it had been raining in some parts of the country and not in others but there was no statistical variation in turnout.
"I do not know of any evidence that weather affects turnout in general elections – and there does not seem to be anything to worry about anyway," he said.
The Unite union has urged employers to give workers as much flexibility as possible to cast their ballot after polling of members showed that 93% expected to vote.
Unite Scottish secretary Pat Rafferty said: "Traditional peak times for voting bookend the working day, first thing in the morning when the polls open at 7am and again in the evening until the polls close at 10pm, so employers can play their part by giving as much scope as possible for working people to vote during the day too."