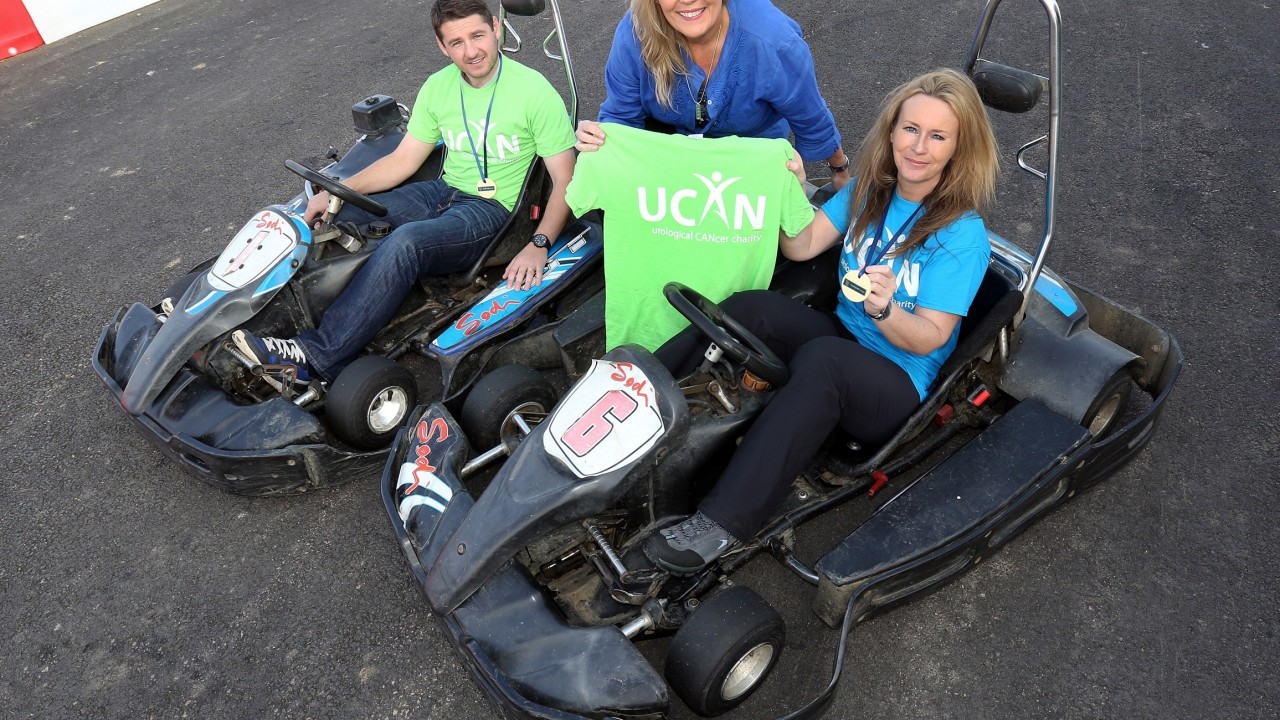 It was fun and games for Fairfield Energy recently when a staff fun day was held in aid of urological cancer charity UCAN.
The North Sea focused independent oil and gas company, which has raised more than £20,000 for the charity over the past three years, donated a further £5,000 to UCAN's campaign to purchase robotic assisted surgical equipment for Aberdeen Royal Infirmary.
Fairfield's employees took part in a range of activities at Lochter Activity Centre including karting and clay pigeon shooting, and were presented with winners' medals by UCAN's Fundraising Manager, Fiona JD Pearson.
UCAN is spearheading the campaign on behalf of several surgical teams at ARI as the robotic equipment, recently backed by the Scottish Government, is particularly beneficial for patients with prostate, bowel and bladder cancer, as well as gynaecological cancers and non-malignant conditions. It will also be used in other specialties such as general surgery, ENT, cardiac and paediatric surgery.
Considered to be the future for surgical procedures, the robotic system is a powerful and highly advanced machine that enables surgeons to perform keyhole surgery.
Nicola Gillespie, HR and business services manager of Fairfield, said: "This was a great day for all employees who were able to get involved in fundraising for UCAN. This is the third year we have worked with UCAN and we are all behind the campaign to bring vital surgical equipment to patients in the North-east."
Fiona JD Pearson, UCAN's fundraising manager, added: "We are extremely grateful for Fairfield's generous ongoing support, which has had a significant impact on our campaign. Although the Scottish Government has committed to bringing robotic surgery to ARI, our fundraising campaign is ongoing.
"Everyone at Fairfield can be assured that its support brings us a step closer to ensuring that those in the North of Scotland who require a specialised operation in the future will benefit from the very latest surgical technology."
Robotic surgery has a number of benefits for patients over traditional "open" surgery, including faster recovery resulting in a shorter hospital stay, less pain and discomfort after the operation, less blood loss during surgery and a better cosmetic result due to much smaller incisions.