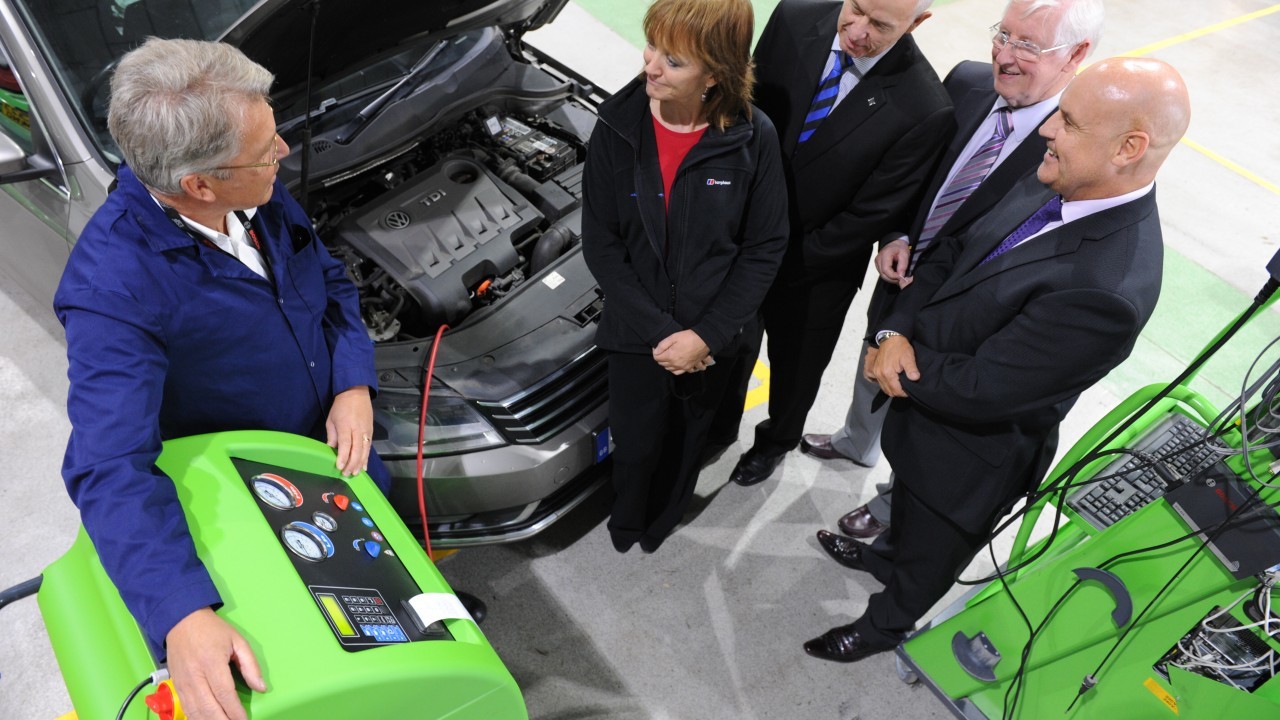 A new initiative designed to improve training and service levels in the motor industry has had a successful first session in the north-east.
Skilldrive 2014, which was launched last month brought together training providers, operators, specialist bodies, and local businesses to share knowledge and learn about what services and guidance is available to support people and businesses in the motor trade.
The programme was developed by a group of leading trade bodies, including the Institute of the Motor Industry (IMI), together with Grampian Motor Training Trust (GMTT).
GMTT supports garages, dealers and other companies in the north-east with funds for training and development.
Also involved in Skilldrive 2014 was the Scottish Motor Trade Association and motor parts distributor Dingbro.
Skilldrive 2014 was held at the Aberdeen campus of North-East Scotland College and attracted 40 people to the launch event. There were practical demonstrations, product presentations and technical workshops featuring Bosch Air Con, Diagnostics and the latest welding methods and painting techniques using the latest paints facilitated by Dingbro.
In the first quarter of 2014, new car registrations were up more than 18% compared with the same period in 2013.
GMTT chairman Adrian Smith said: "The motor industry is enjoying a buoyant period and has bounced back strongly from the economic downturn of 2008.
"The Michael Page Automotive Salary Survey: Insight and Trends 2014 revealed that 52% of respondents believed their permanent headcount will increase this year, and 77% assumed salaries would rise.
"However, the motor trade faces similar challenges to those in the oil and gas industry, where there is a struggle to attract and retain talent and develop specialist skills. The Michael Page survey indicated 73% of respondents said there is a shortage of people with specialist skills."
Mr Smith added: "Skilldrive is an opportunity to bring the entire Scottish automotive industry together to ensure the sector has access to the necessary training and skills to do well in a challenging environment."
IMI business development manager Sandy Burgess said: "IMI has a successful record in supporting the big industry players in Scotland and Skilldrive aims to ensure we focus on addressing the whole sector – looking in particular at the views of small businesses.
"In order to achieve the best possible service for the Scottish motor industry, the north-east Skilldrive is anticipated to be the first of many and we look forward to continuing providing the best possible service to businesses in the trade."