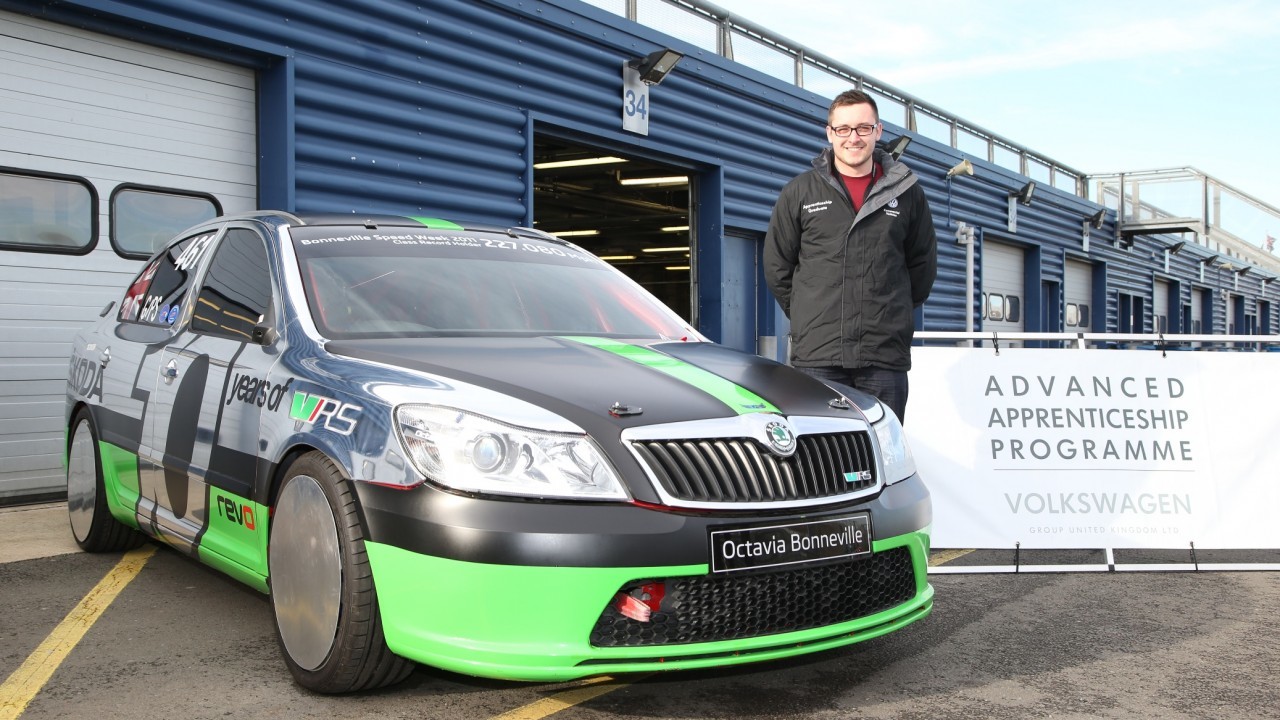 A motor technician from Ellon has beaten off 250 students to be crowned Apprentice of the Year by a national automotive manufacturer.
Ryan McFarlane, 21, claimed the Commercial Vehicle and Volkswagen Group title after achieving consistently high grades during his three-year apprenticeship.
Ryan joined Clark Commercials' Volkswagen Van Centre Aberdeen, part of the John Clark Motor Group, in 2010 and completed an intensive training programme to claim the award.
Volkswagen Group network coach, Derek McHale, said: "Our apprentices are closely monitored throughout the process and undergo regular written and practical exams in addition to understanding the group's brand values.
"It is not an easy ride and requires a lot of hard work and determination.
"Ryan has been a complete pleasure to train.
"Productively is a key performance indicator and Ryan has actively pushed himself to gain as much experience as possible.
"His drive and ambition has seen him consecutively achieve the Apprentice of the Year title at the end of his first and second year of training and this has ultimately led to this final overall recognition. He is a credit to the Clark Commercials team."
Ryan, said: "I have always had a lot of interest in motor mechanics and I feel this added to my enjoyment and made the course seem so much easier.
"I am now setting my sights on my next course and ideally want to work my way up the career ladder."
Clark Commercials Aberdeen service manager, Garry Bruce, said: "We aim to bring young new blood into the industry and therefore feel there needs to be a clear training framework to help nurture and develop the right skills of these individuals.
"Our latest young apprentice, Andrew Kneeshaw, is already following in Ryan's footsteps after been awarded 1st Year Volkswagen Commercial Technician Apprentice of the Year.
"The team is completely delighted with our success."
As part of the Ryan's graduation he attended a track day at Rockingham race circuit.