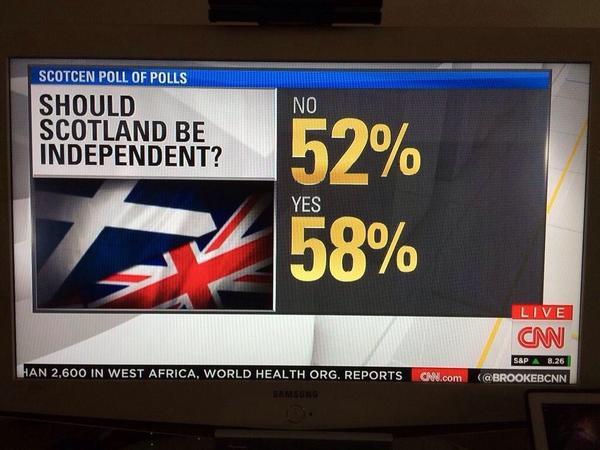 We have been bombarded with referendum polls for weeks, with all but one showing that the No campaign will sneak a win.
But the Yes camp need not throw in the towel just yet, because – as this picture shows – the pollsters sometimes get it wrong.
According to CNN, Yes will secure 52% of the vote, which should secure a historic win for Alex Salmond.
But the Americans have found a couple of hundred thousand extra Scottish citizens – and still have No on 58%.
Based on these numbers, Scotland really has given the referendum 110%.