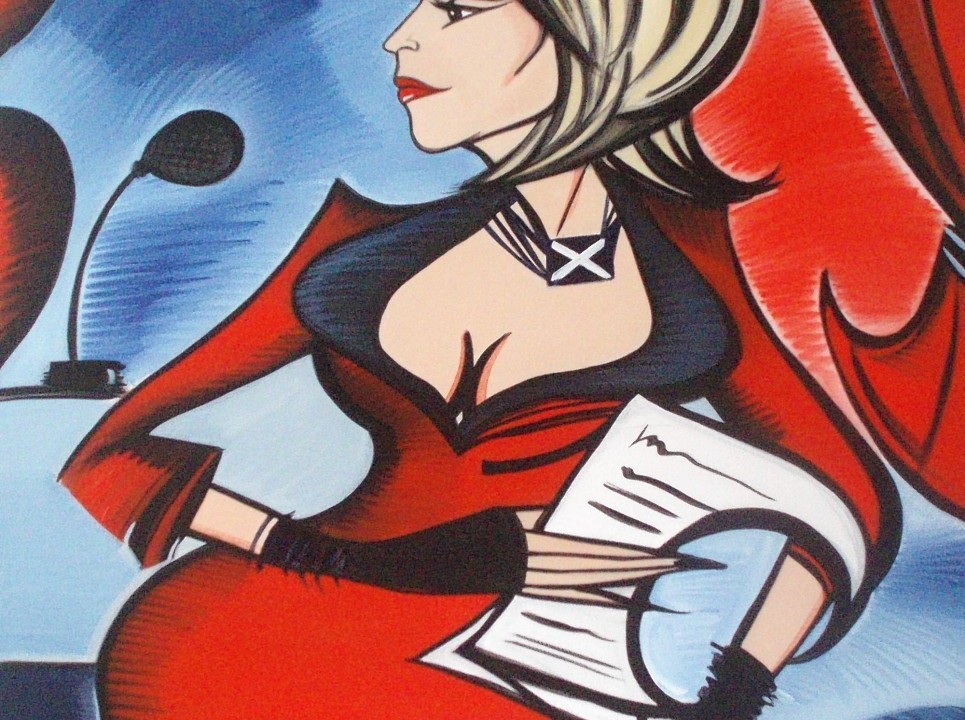 Scotland's Deputy First Minister Nicola Sturgeon is hotly tipped to replace Alex Salmond as the leader of the SNP and first minister following his shock resignation last week after voters rejected independence.
Here are 19 things readers might like to know about the lady-in-waiting who has made no secret of her desire to land the top job…
1) An Ayrshire lass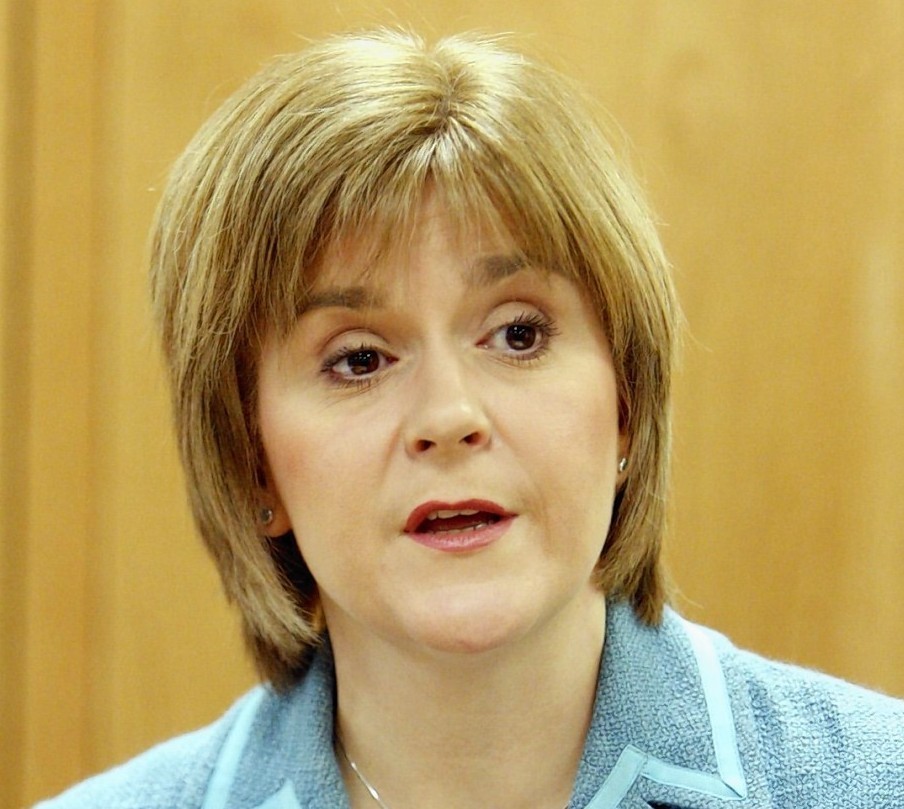 Nicola Sturgeon was born in Irvine in 1970 and trained as a lawyer before she was first elected to the Scottish Parliament as a Glasgow list MSP in 1999. She did not win a constituency seat – Glasgow Govan – until 2007.
2) Seductive Sturgeon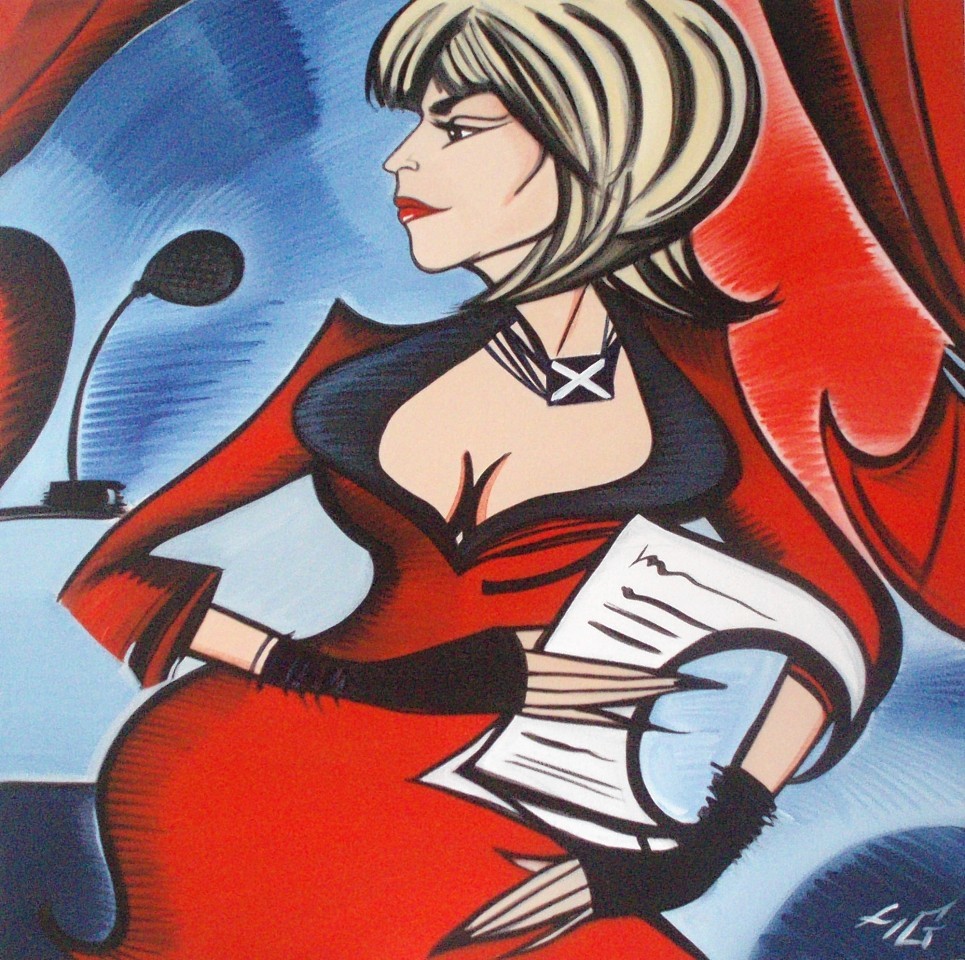 Her husband bought a raunchy oil painting of her depicted as a sex siren from Glasgow's ArtDeCaf Gallery in 2009.
3) An unlikely partnership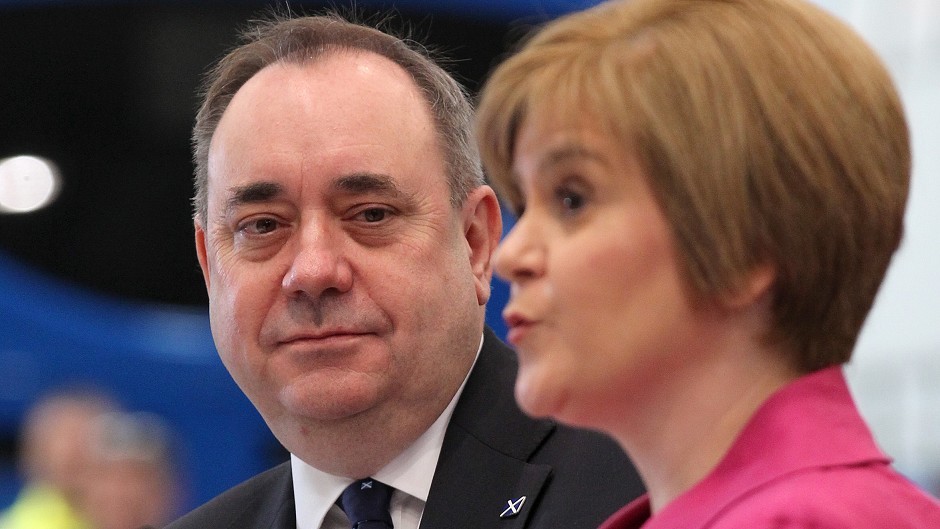 Ms Sturgeon formed a SNP leadership partnership with Alex Salmond in 2004 while he was the MP for Banff and Buchan which meant she had a weekly ding dong with the then First Minister Jack McConnell at Holyrood for three years.
4) Can't cook, won't cook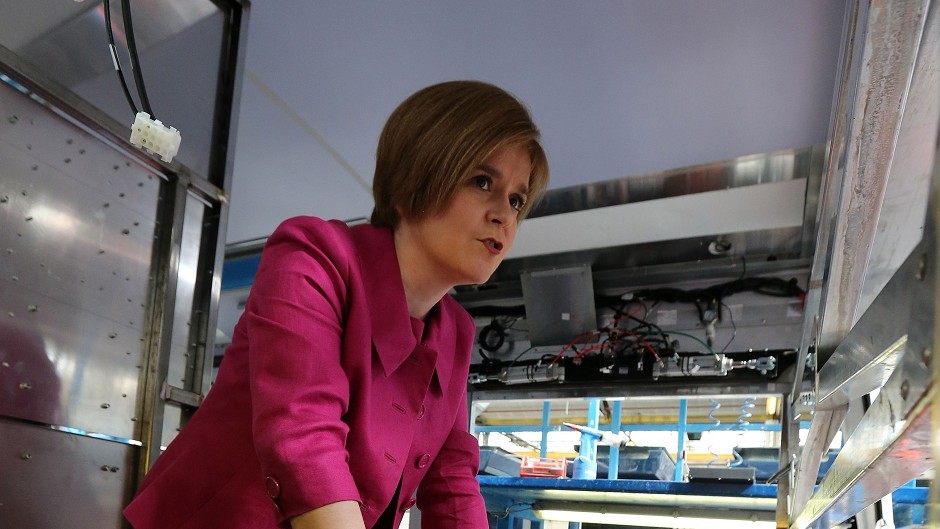 Nicola Sturgeon, who was educated at Glasgow University, has admitted she is a disaster in the kitchen unlike her hubby who is a whizz and keeps her in standard she is accustomed to.
5) Hasn't completely discounted British-ness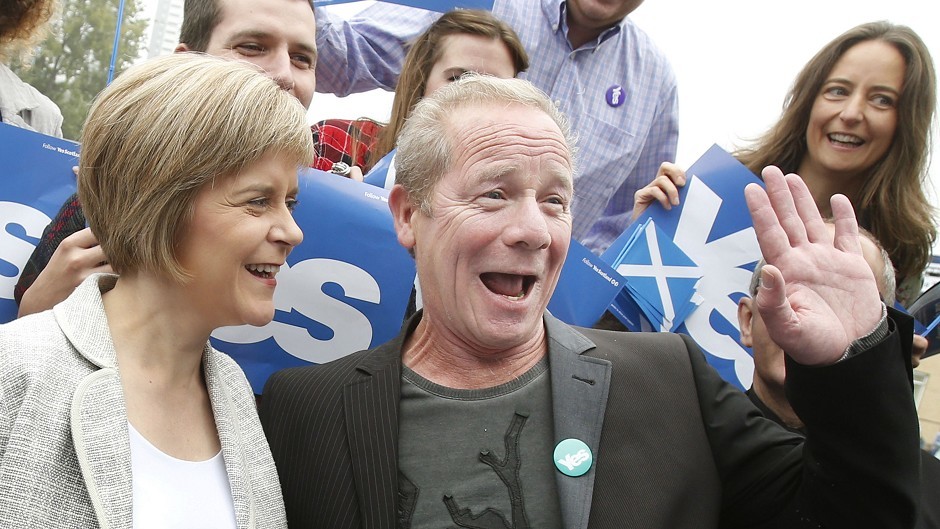 Ms Sturgeon does not see independence as a identity issue, arguing Scotland would always be part of the British Isles even it was not part of the UK.
6) A married lady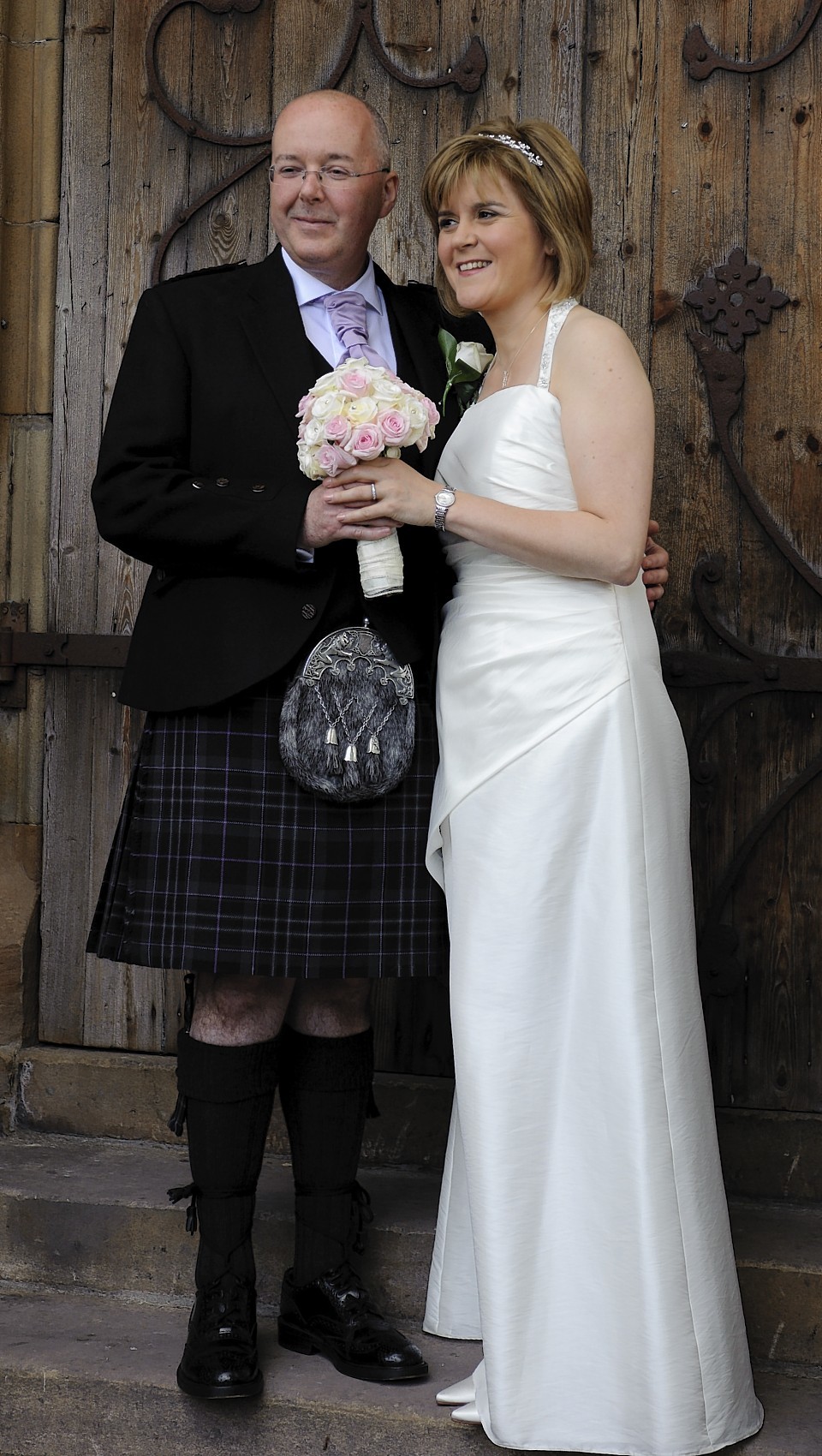 Mrs Sturgeon – MSP for Glasgow Southside – was finally made an honest woman in 2010 when she married Peter Murrell, chief executive of the SNP, in Glasgow after seven years living together. The couple have no children.
7) A bit more than a 'nippy sweetie'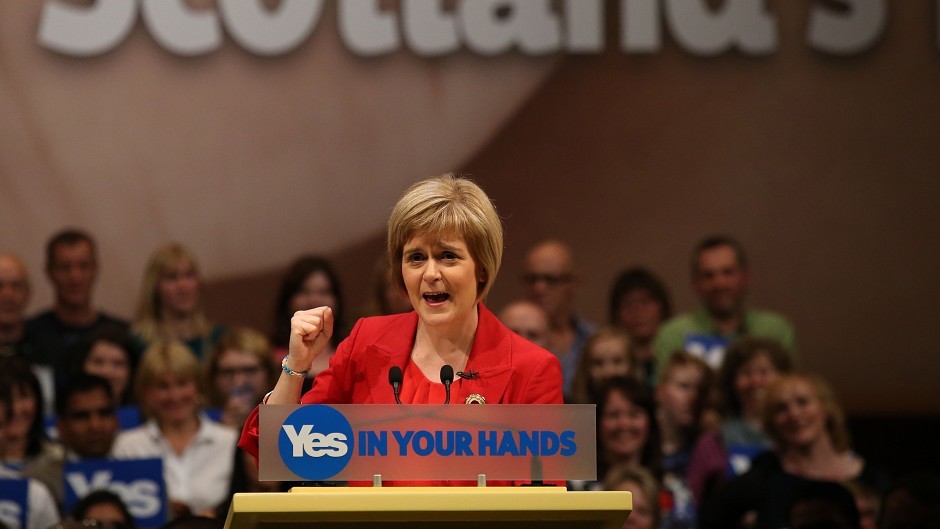 She has a reputation as a fearsome take no prisoners debater and has been coined a nippy sweetie by opponents in the past but she sees herself as a strong, confident and assertive woman and many in the party say she is witty and warm.
8) One woman at work, another woman at home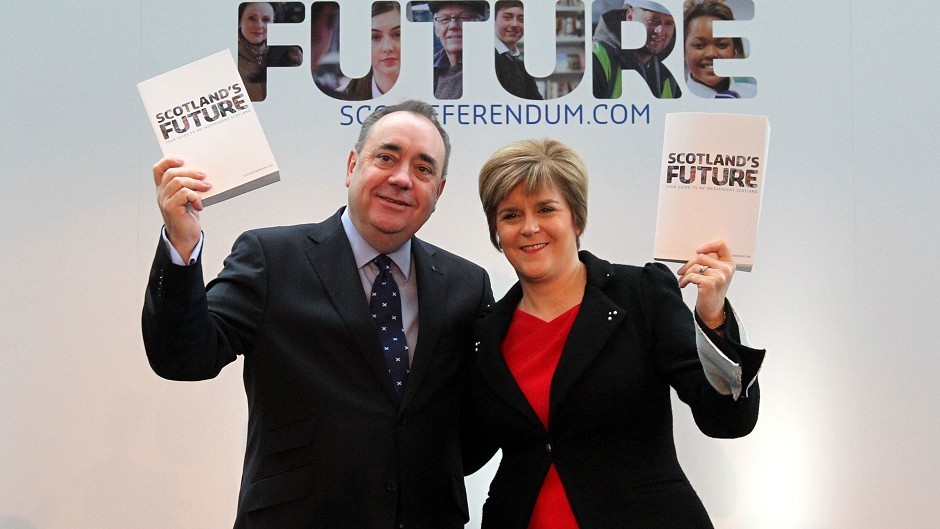 Ms Sturgeon has admitted to being well organised at work but not in the house.
9) Runs in the family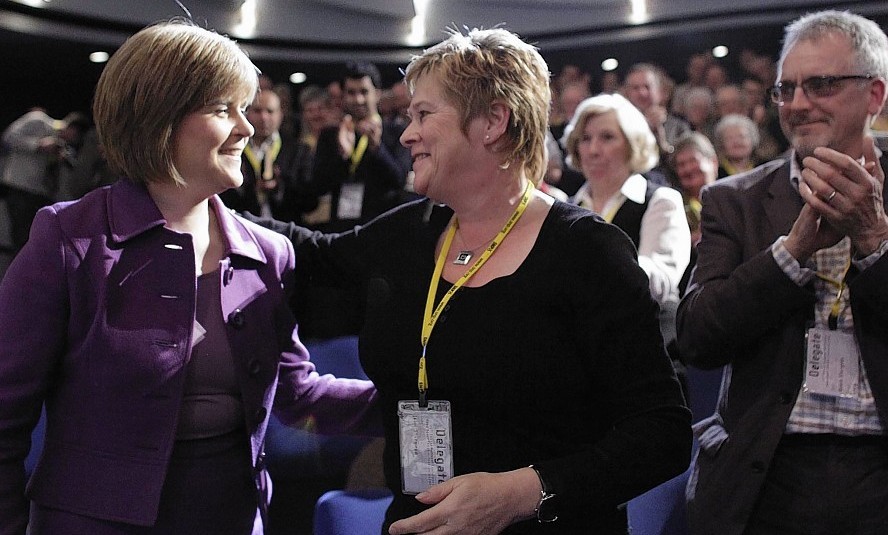 Her mother Joan is the SNP provost of North Ayrshire Council.
10) Flex those muscles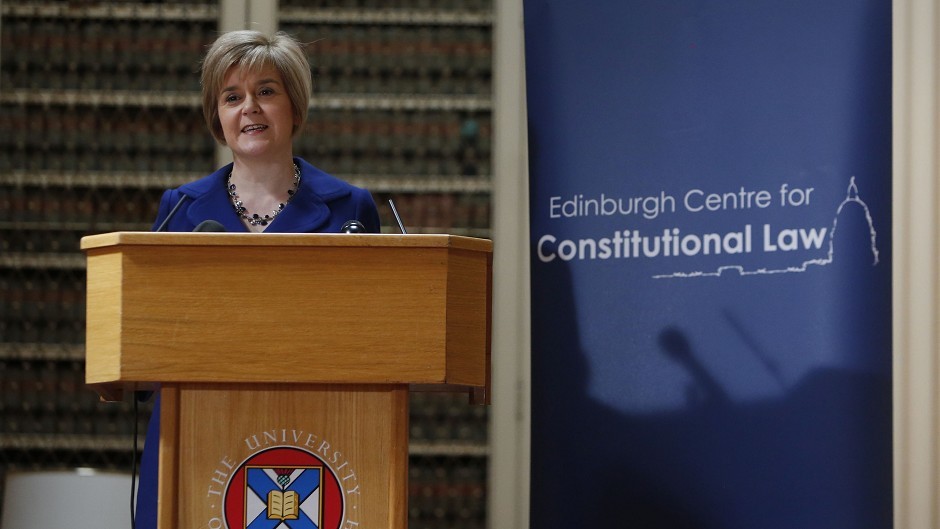 Ms Sturgeon is regarded as a serious player in public life and was assessed as the 20th most powerful woman in the UK by Woman's Hour on BBC Radio 4 in 2013.
11) The other man in her life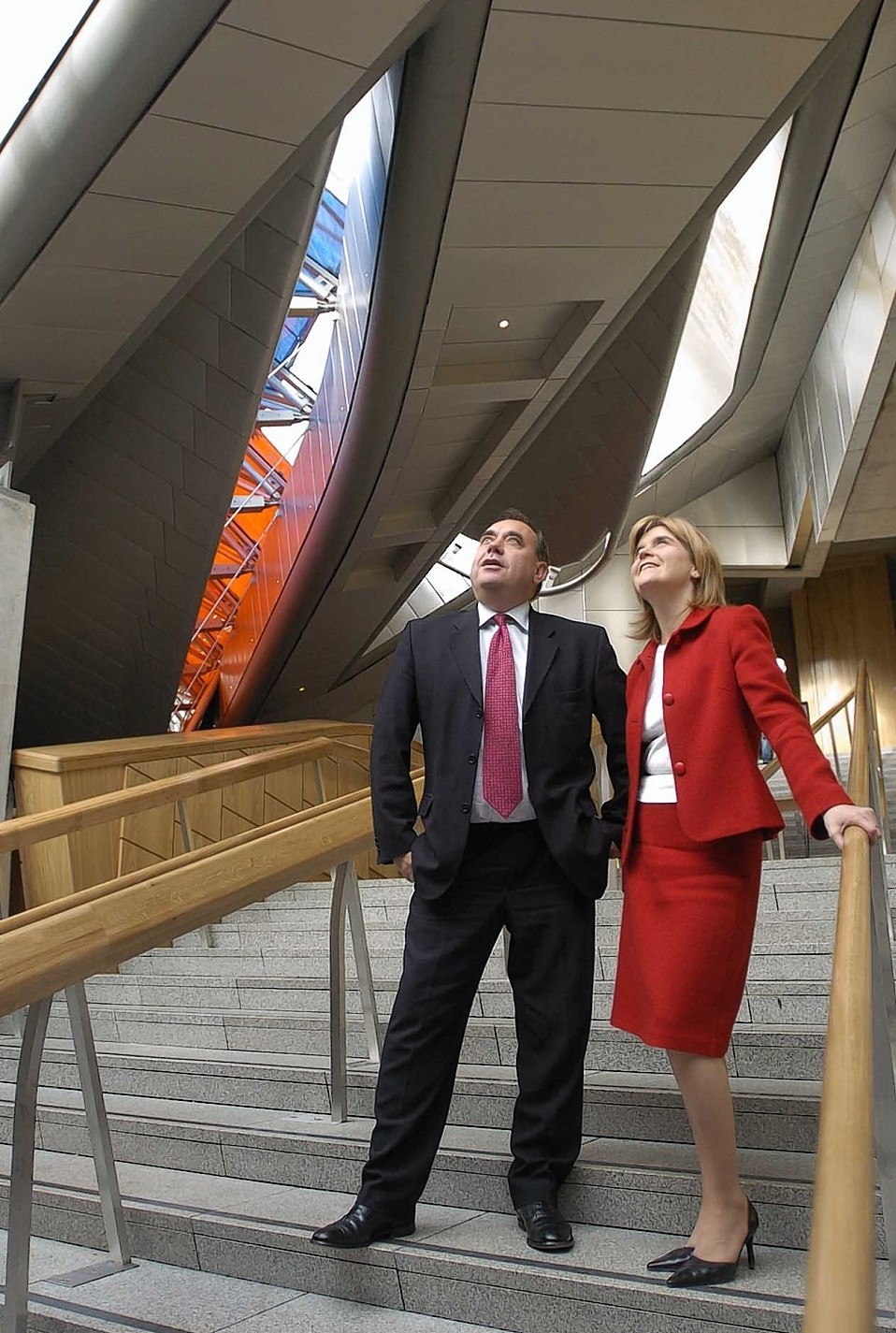 When not eating her opponents for breakfast, Ms Sturgeon is often spotted hanging out with her trusted aide Noel Dolan, a former television journalist, in the Scottish Parliament's garden lobby.
12) Straight into the spotlight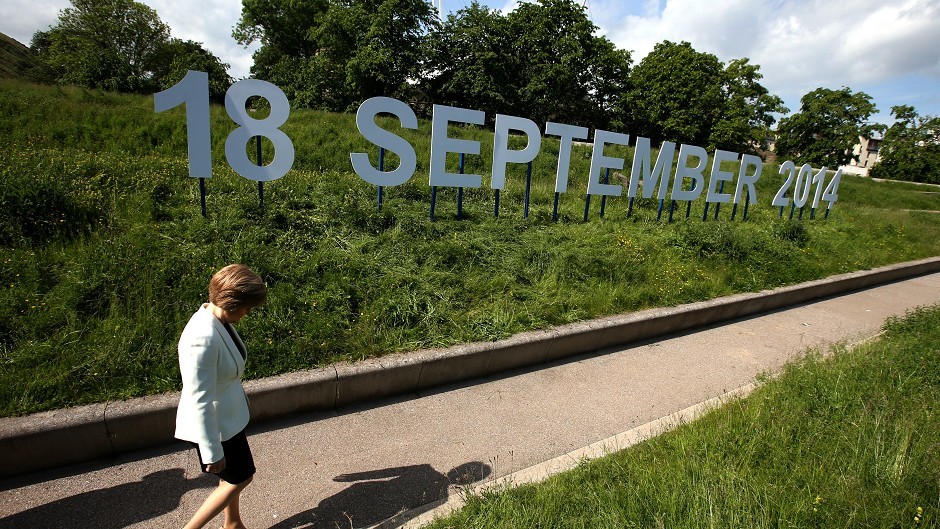 Articulate, witty and self assured, Ms Sturgeon, Cabinet Secretary for Infrastructure, Investment and Cities, was effectively appointed the minister for independence in 2012 and was charged with persuading the public that Scotland was bright and rich enough to go it alone.
13) Awards galore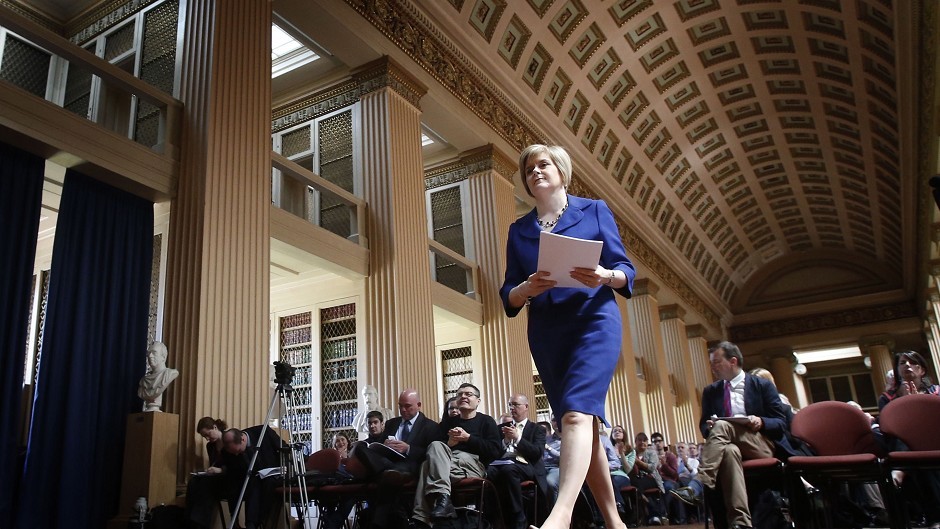 She has been named Scottish Politician of the Year twice, in 2008 and 2012.
14) Loves a Saturday night in front of the telly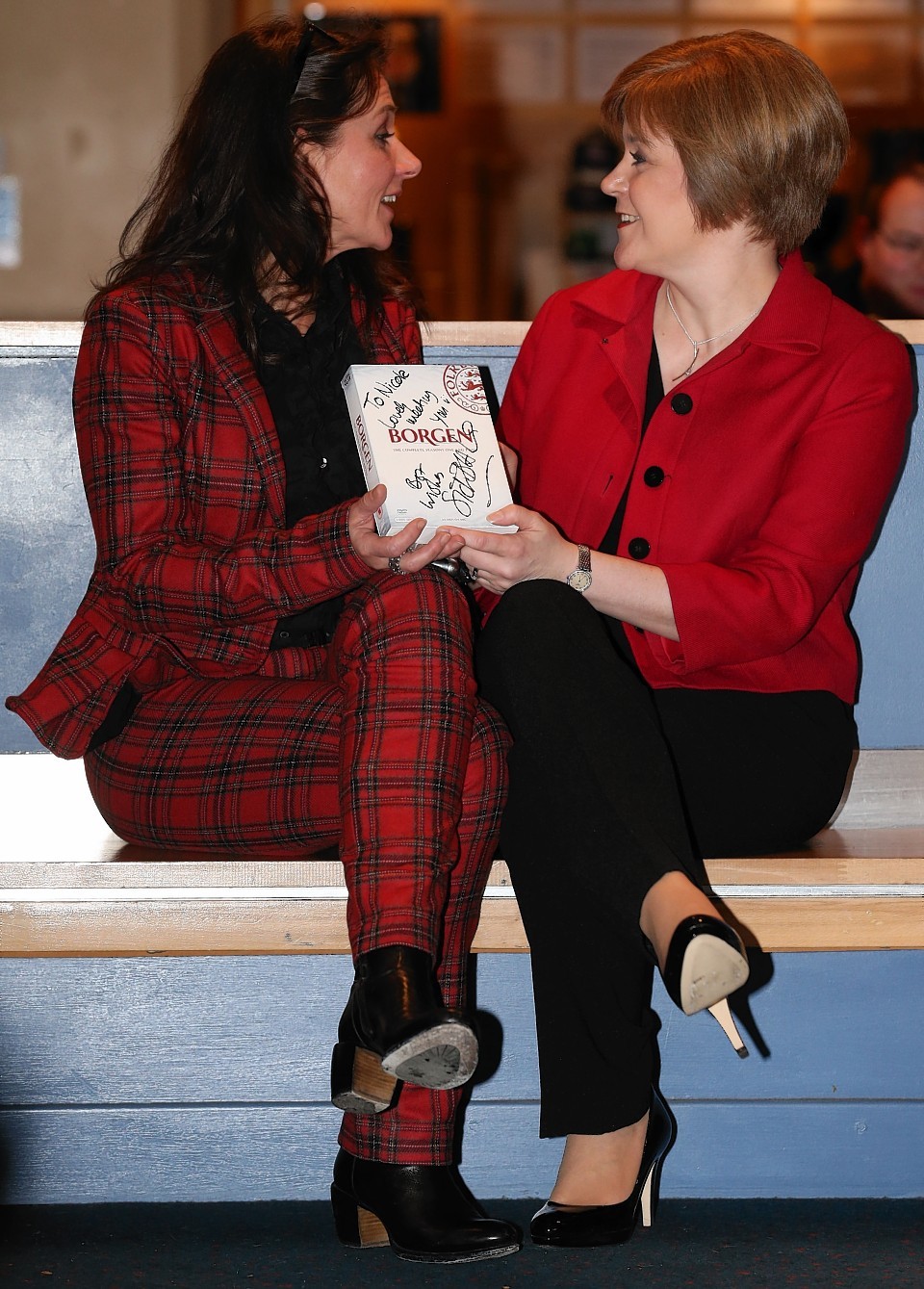 Ms Sturgeon is a fan of the Danish political drama Borgen and she interviewed Sidse Babett Knudsen, the actress who played fictional prime minister Birgitte Nyborg, in 2013…
15) Shoes, shoes, shoes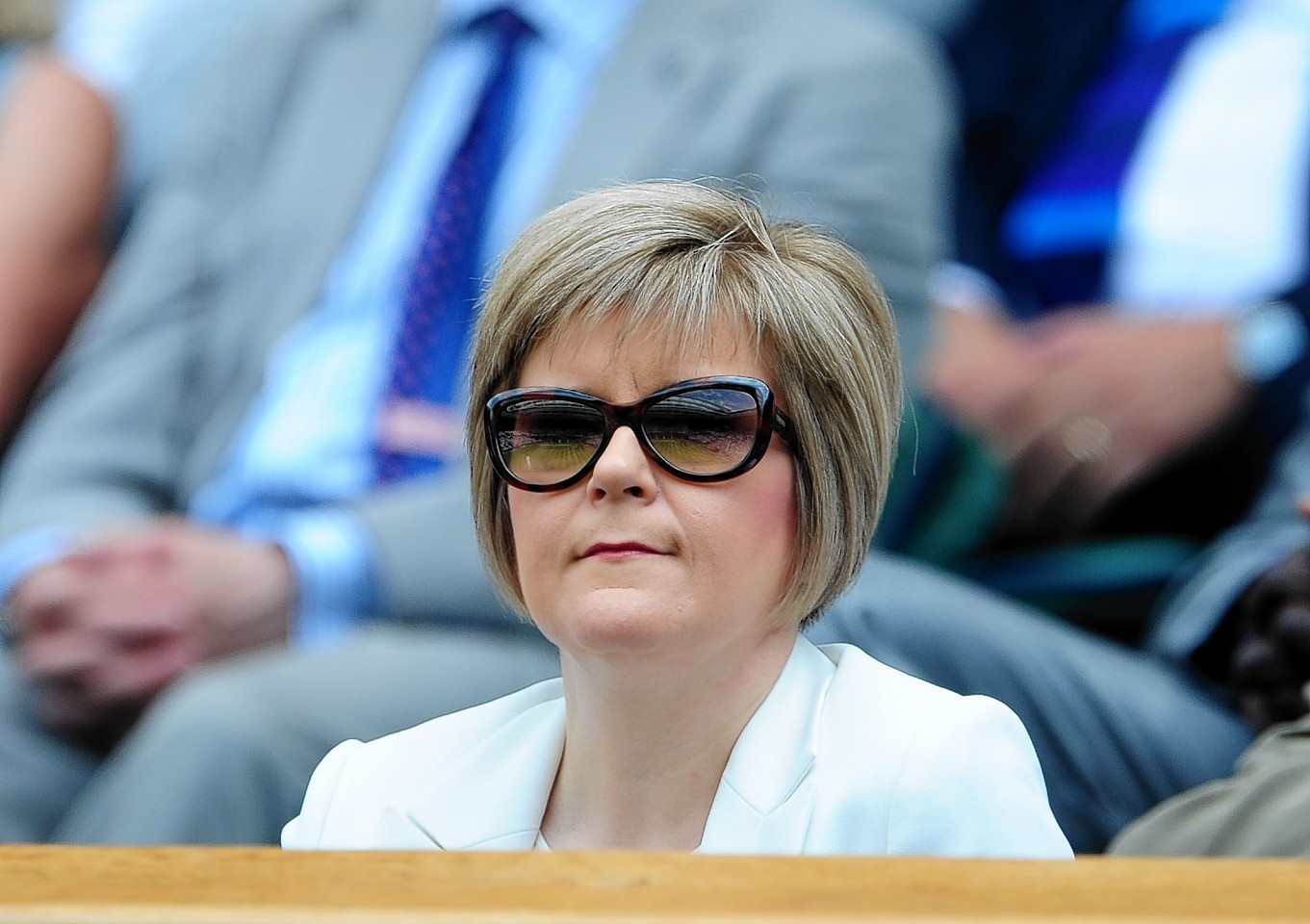 Ms Sturgeon is known for her smart business suits and stilettos – shoes are one of her passions – but says she feels more comfortable in jeans.
16) Like we hadn't guessed already…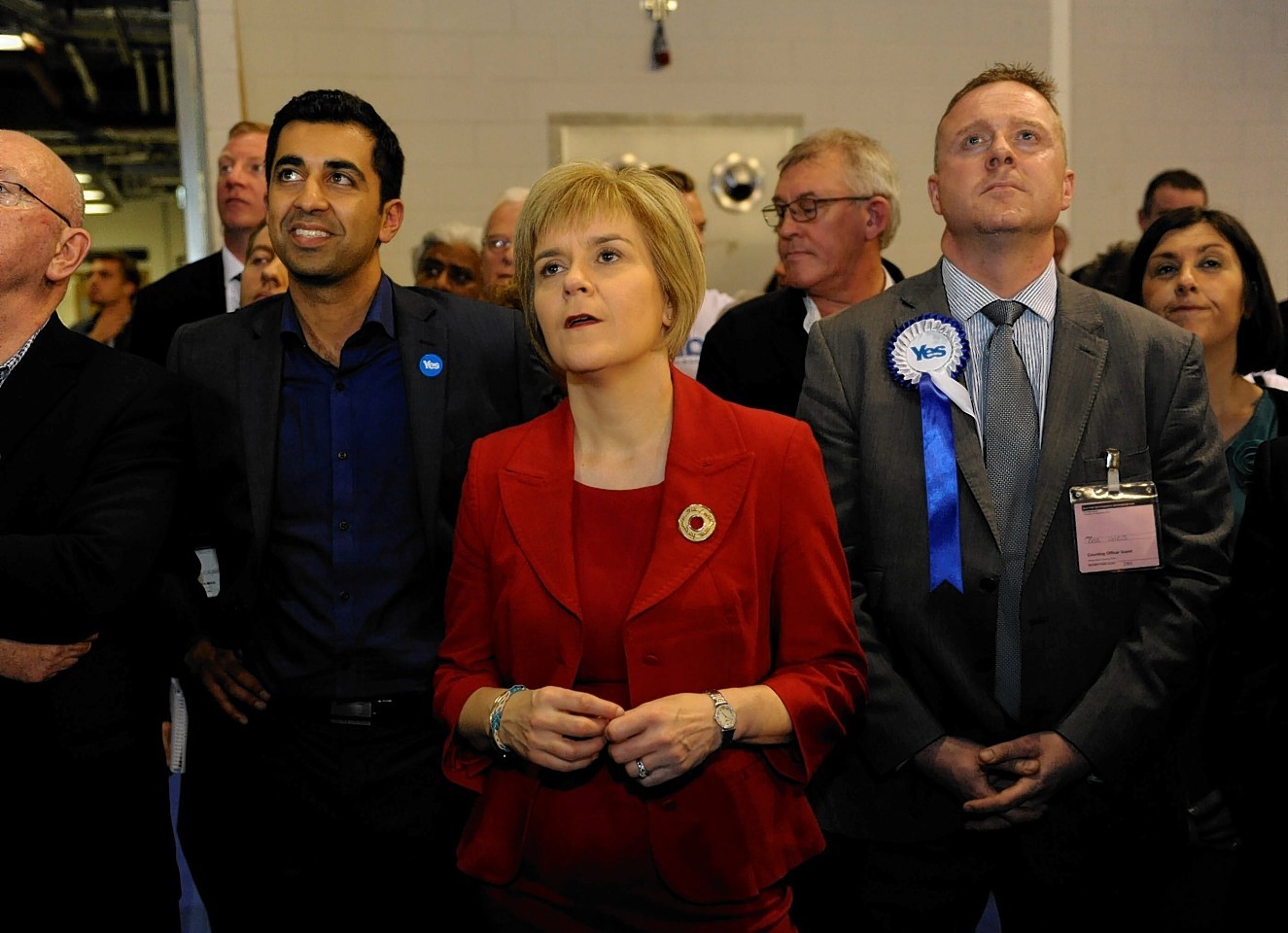 Her favourite colour is red.
17) We all like a glass of wine to take the edge off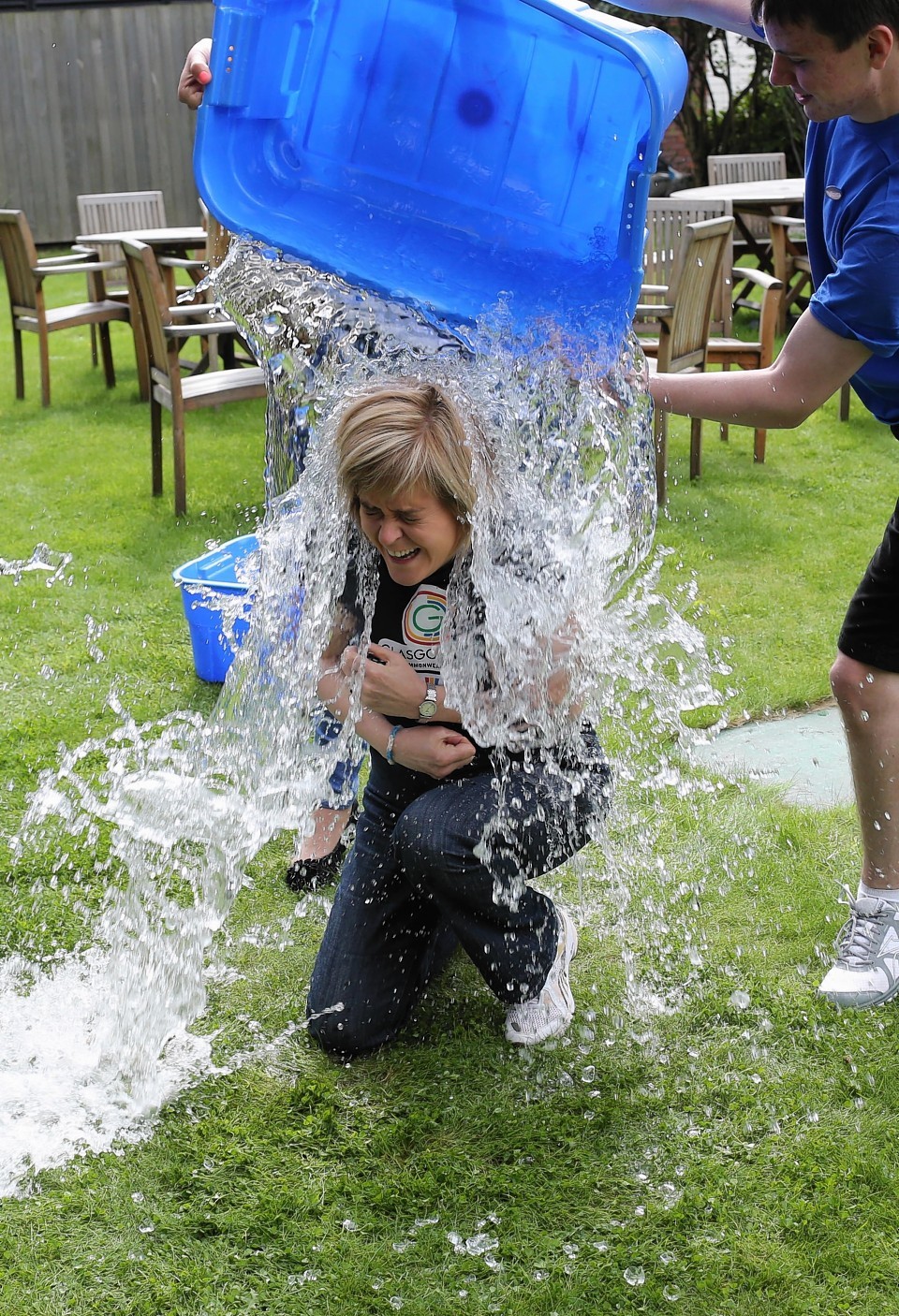 Like most of us mere mortals Ms Sturgeon takes a load off by getting stuck into a good book and having a glass of wine most weekends
18) All apologies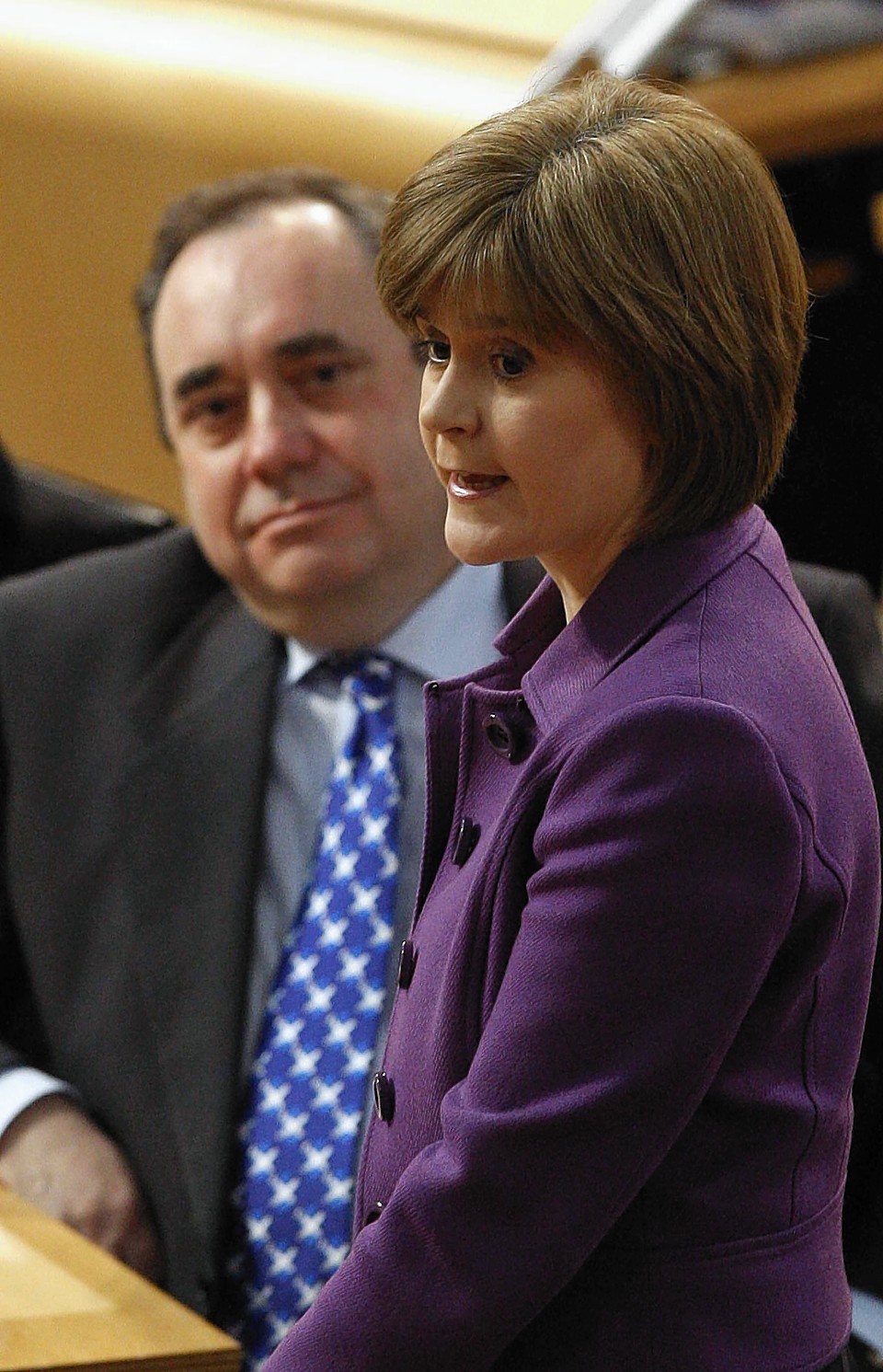 Ms Sturgeon apologised to MSPs for a rare lack of judgement in 2010 after she asked a sheriff to consider sparing Abdul Rauf from jail after he admitted an £80,000 benefits fraud.
19) Sweet sixteen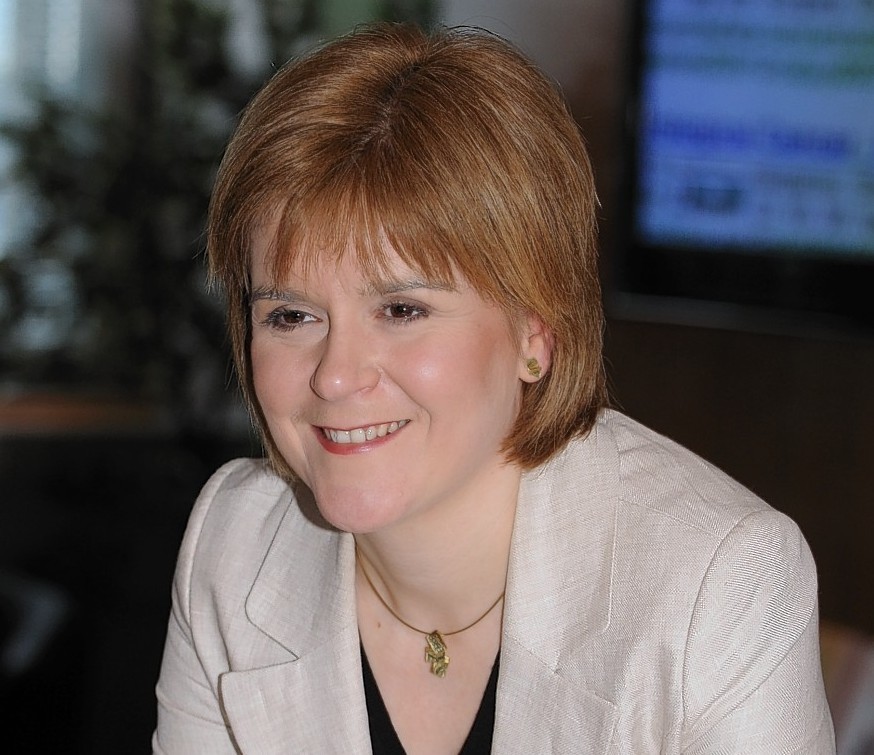 Unlike many teenagers, Ms Sturgeon was grappling with weighty, serious thoughts at a young age and joined the SNP at the age of 16 and cut her teeth by standing in the 1992 and 1997 General Elections.