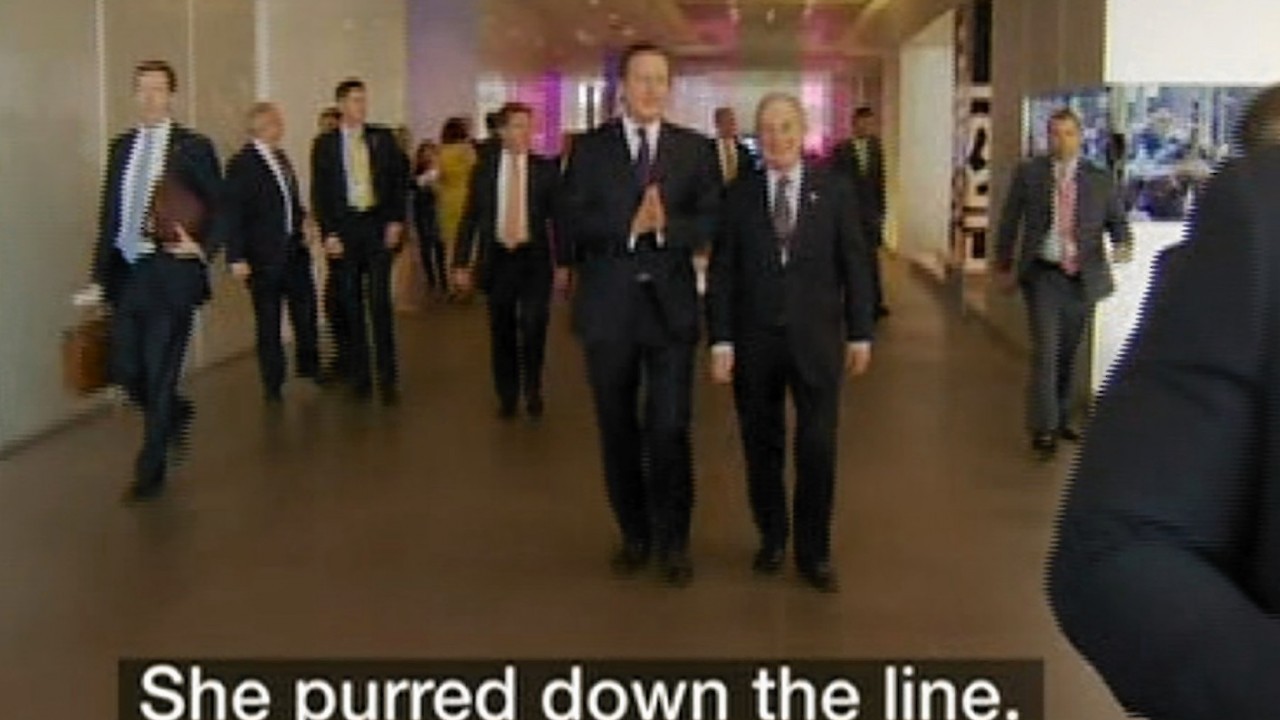 David Cameron has been overheard describing how the Queen "purred" when he told her Scotland had voted against independence.
In an extraordinary breach of protocol, the Prime Minister, who was meeting business leaders in New York, was caught on a microphone talking about a private conversation he held with the Queen after Friday's referendum result.
In the conversation with Michael Bloomberg, the former mayor of New York, Mr Cameron also admits that the referendum "should never have been that close".
He said: "The definition of relief is being the Prime Minister of the United Kingdom and ringing the Queen and saying 'It's alright, it's okay'. That was something. 'She purred down the line'."
She out our captioned images of the conversation below: