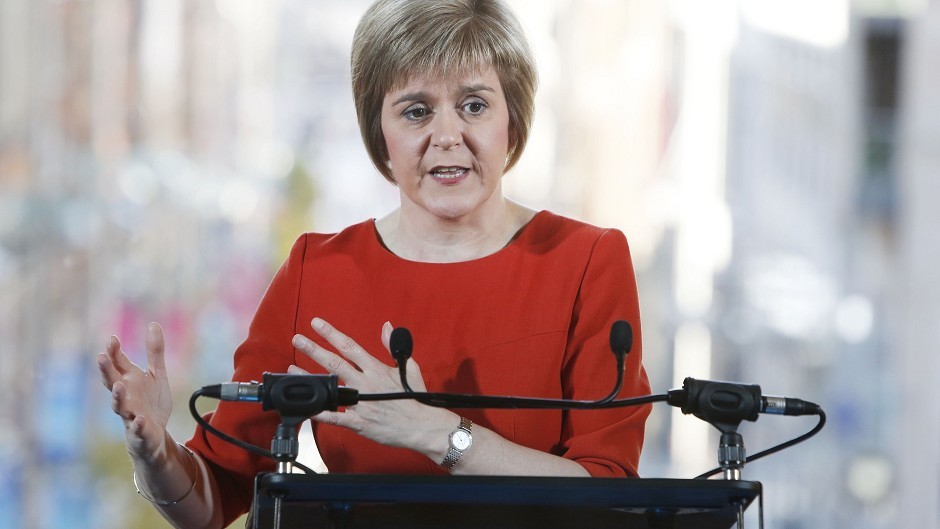 The MSP who hopes to make history by becoming the first woman to lead the Scottish Parliament has suggested another referendum on independence could be held in the near future.
Nicola Sturgeon, who officially launched her bid to replace First Minister Alex Salmond yesterday, said circumstances and public opinion would dictate the exact timing of any second ballot.
The 44-year-old deputy first minister claimed the Westminster political parties would feel the wrath of the electorate if they failed to deliver substantial new powers over tax and welfare to Holyrood.
She indicated the SNP would have a mandate to hold a second contest if it wins the 2016 Scottish election, providing there was a manifesto pledge to do so.
The historic ballot last week was held three years after a landslide victory for the SNP in 2011.
Speaking in Glasgow, Ms Sturgeon said: "The UK parties in the last few days of the referendum campaign set the bar of expectation very high and the public expect this process to deliver something substantial.
"If those promises are delivered, then all well and good, but if they are not delivered then I think they will encounter a very angry reaction from the public."
Ms Sturgeon said the public could demand the right to choose a different future if promises were broken and Scotland's future in Europe was placed in jeopardy by an "in-out" referendum on the EU.
Ms Sturgeon said: "I remain to be convinced that the UK parties will deliver on the substance and rhetoric of their promises."
But she stressed that she was committed to helping to deliver more powers to Holyrood and promised that the SNP "would not sit on the sidelines".
Ms Sturgeon said the party was not "secretly hoping the process would fail" but could imagine being left disappointed.
"If there is a commitment to a referendum in a manifesto of the SNP at an election and if we win that election then that is a mandate for a referendum," she added.
Ms Sturgeon said she was not going to speculate on the contents of the SNP's 2016 manifesto, however.
But Conservative deputy leader Jackson Carlaw claimed it was clear that a vote for the SNP was a vote for another referendum, despite the fact the public was more concerned about delivering more devolution to Holyrood.
Labour MSP Drew Smith said Ms Sturgeon must accept that Scotland remaining within the UK was the "settled will" of the people.