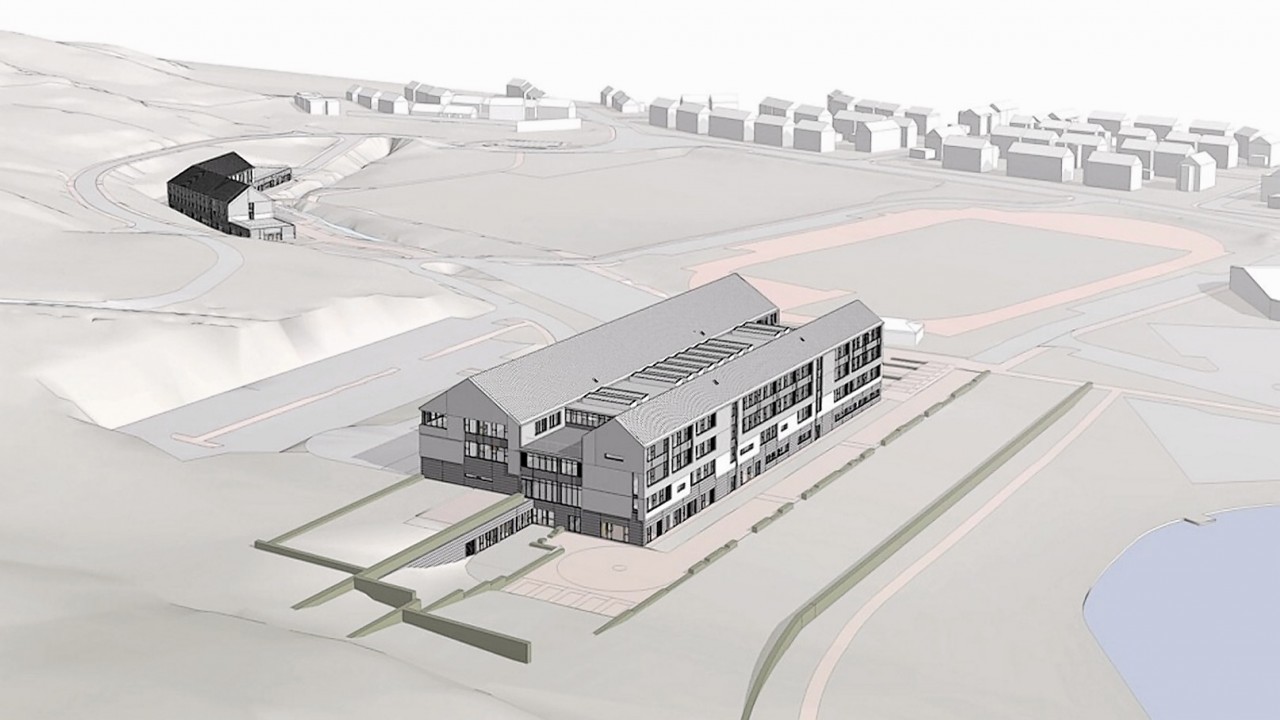 The projected finish date for the new £42million Anderson High School and halls of residence in Lerwick has been pushed back to April 2017.
It had been expected for several months that the previous completion date of summer 2016 would no longer be achievable.
Last month, a leaked document suggested the building would not be open until spring 2017, and that was officially confirmed by Shetland Islands Council yesterday.
During a press briefing in Lerwick town hall, head of schools Helen Budge said she was "confident" the new completion could be met.
She also said that the project continued to be on budget although the exact cost would only be known at 'financial close' in March next year when prices for all elements of the massive projects have been received.
Shetland Islands Council has already earmarked £14 million as its contribution to the project with the remaining two thirds coming from the Scottish Government.
Described by education committee chairwoman Vaila Wishart as a "like for like replacement" the new school will have 39 classroom, 12 science laboratories, art studios, music and home economics classrooms, a library and an assembly hall.
Once completed, the local authority will save hundred of thousands pounds in maintenance costs to the existing Anderson High School.
The project team is currently working on finalising the internal layout of the new school, which will now be a timber-cladded four-storey building.
The new halls of residence at Lower Staneyhill will have 100 bed spaces with en-suite facilities in all bedrooms.
Ms Budge said the delay was mainly due to the 26 planning conditions imposed on the project as well as the fact that main contractor Miller Construction had recently been taken over by rival Galliford Try plc.
"There has been some time over the summer when the project wasn't progressing in the same way it now is," she said.
She added: "From our point of view we are delighted to get planning permission and we will work through those condition and make sure we meet them all."
With building work planned to commence in April 2015, Ms Budge said she was confident the school could be built in the two-year slot even with allowing for delays due to the Shetland weather.