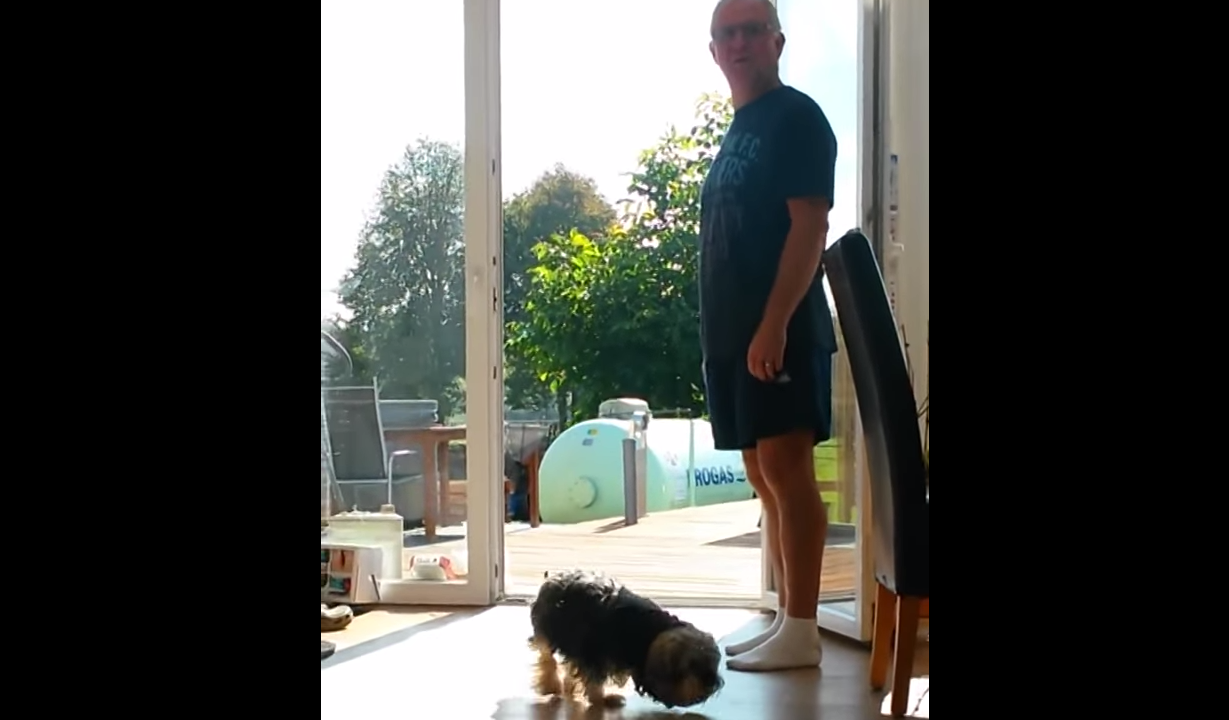 This is the moment a dog refuses to enter its house until someone opens the door, despite the door being open already…
The Yorkshire Terrier stands at an open patio door and won't move an inch forward until its owner comes over and pretends to open it.
Either he's not the sharpest tool in the box, or he has his owners completely fooled.
The video was uploaded to YouTube on 27 September and has received over 3.5million views.