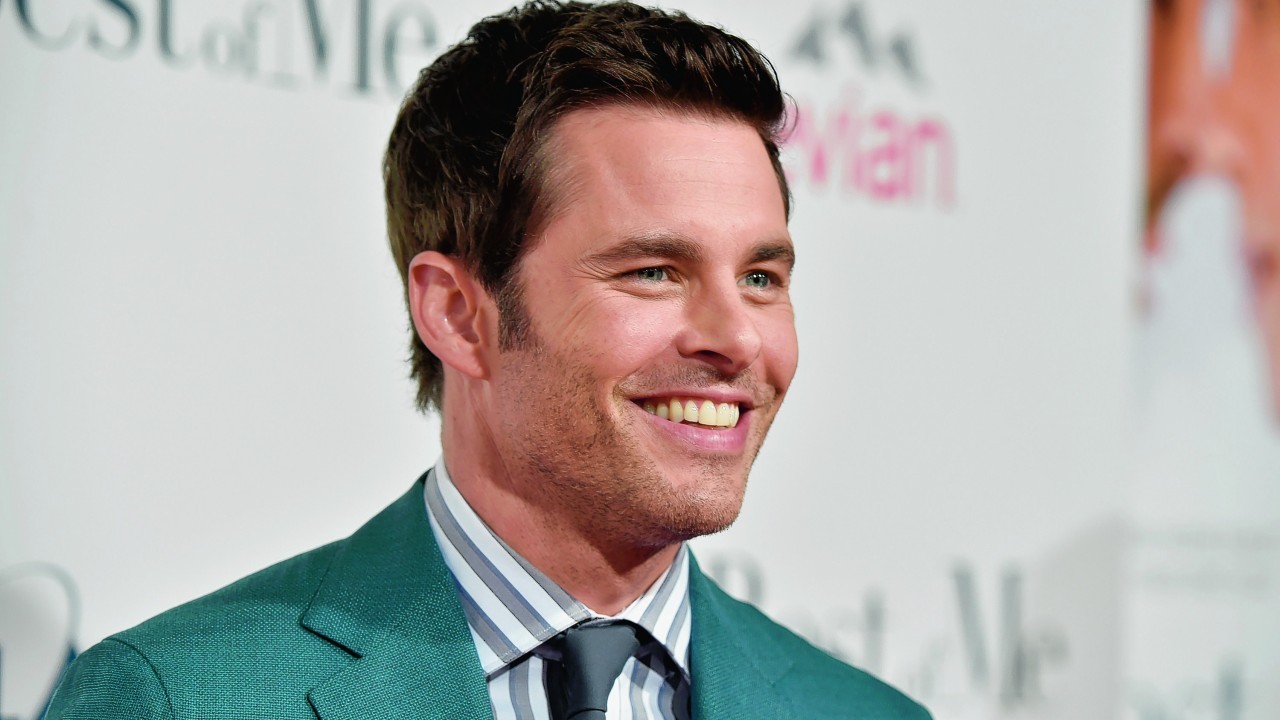 James Marsden didn't enrol in drama class at high school because he felt a calling to become an actor. He just wanted to land an "easy A".
"It wasn't because I was bleeding the arts," admits the former model, who also had a teenage foray into news reporting at his local TV station in Oklahoma.
"When I was younger, I didn't have any strong desire in one direction for a career. I did funny voices and skits for people and they were like, 'You're really talented and you have a good ear', so I'd hear that and go, 'OK, maybe I should be an actor'."
With his matinee idol good looks, Marsden soon landed roles in 90s teen shows Saved By The Bell and Party Of Five, followed by romcoms such as 2008's 27 Dresses, and the hit weepie The Notebook (the 2004 adaptation of Nicholas Sparks' bestselling novel).
Today, after two decades in the acting business – and despite joking that some days "I still feel like I'm kind of faking my way through it" – he is starting to feel secure in his day job.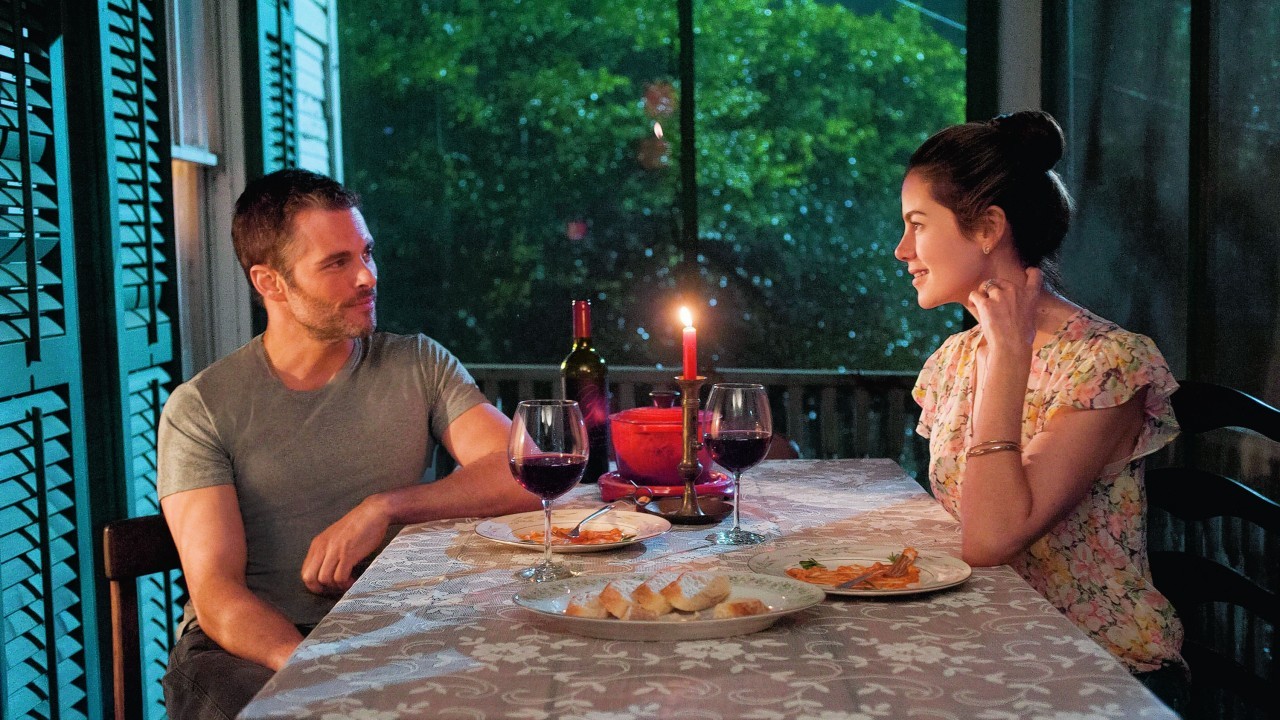 "I think one of the common neuroses of being an actor is you feel like your next job is going to be your last job," he says with a smile.
"Now I actually feel like, 'OK, you've been doing this for 20 years, you understand the business, you understand the technical aspects of being on set, you know what's required of you and where your strengths and weaknesses are. OK, you'll keep working'."
His latest film is romantic drama The Best Of Me (released in cinemas on October 15), also based on a novel by Sparks. He plays oil rig worker Dawson, who is reunited with a former childhood sweetheart (Michelle Monaghan) after the death of a mutual friend.
The role of Dawson was originally intended for Fast And Furious actor Paul Walker, who was killed in a car crash last November.
"Paul was just a wonderful actor who was an even more impressive human being," says Marsden. "You always want your work to be good anyway, but there was a little added incentive there, yeah."
The younger version of Dawson is played by Australian actor and former Home And Away pin-up Luke Bracey, and both actors have their fair share of shirtless scenes.
"Luke and I would see each other in passing. I'd see him working on his physique and I'd say, 'Stop working out, I can't keep up with you!"'
But 41-year-old Marsden needn't worry – he still possesses the razor sharp cheekbones and piercing blue eyes that made him a screen heart-throb. Growing older does have its perks as an actor, though.
"When you're younger, you get cast a lot based on your looks. It's great to be able to get that work, and then get the opportunity to learn from it and prove you're not just that," says Marsden, who has two children with ex-wife Lisa Linde (the pair divorced in 2011), and a third with former girlfriend Rose Costa.
"The older you get, the more interesting the roles are. When you're young, you're playing the Romeo and Juliet and it's all love-driven and hearts coming out of your eyes. When you're older, there's more complexity to the way you show love, and what's carried with that, and there's a pain behind it sometimes."
Marsden is clearly successful and motivated (alongside the heart-throb roles, he's also appeared in the X-Men film franchise and proved his comedy chops in Anchorman 2: The Legend Continues), but you get the sense he has a healthy appreciation for life outside work.
"It doesn't mean you care any less – you always want to be as good as you can. But at the end of the day, you think, 'I did the best I could, I've given everything to it', and move on," he explains.
"I also don't put a lot of eggs in that basket. I just do the work, enjoy it, have a creative experience and then forget about it."
Part of this attitude might be down to Marsden's children, who are "wonderfully underwhelmed" by their father's profession.
"It's healthy. You don't want your kids to be your fans," the Los Angeles-based star adds. "Kids want their parents to be their parents, they don't like seeing you in other ways. My daughter never liked seeing me on TV or in a movie. She was like, 'That's not dad, I don't get it, what are you doing in that movie?' She's older now, so she gets the concept of make-believe and that it's all acting."
Next up for Marsden is the TV pilot for Westworld, a sci-fi show about a futuristic theme park which co-stars Thandie Newton and Sir Anthony Hopkins.
He's also a keen singer, and previously showed off his vocal skills in the musical films Hairspray and Enchanted.
"I'm pretty lazy about it but I'm slowly starting to play and write music a little more. There's just so much going on," he admits. "If I get my stuff together, I'll do an album or something hopefully, just a little independent album would be fun to do. I love performing and playing music. You never want to feel like it's a wasted talent, you know? One of the biggest tragedies is unrealised potential.
"But I would only do it because I want to, not because I want to sell a million albums."
EXTRA TIME – CHILDHOOD SWEETHEART FILMS
Sweet Home Alabama (2002) – A southern belle (Reese Witherspoon) runs away from her husband and childhood love (Josh Lucas) to reinvent herself as a New York socialite, but their hearts eventually find their way back.
Moonrise Kingdom (2012) – Wes Anderson's film follows a pair of young sweethearts who spark a search operation after fleeing their New England town together. Bruce Willis and Bill Murray co-star.
Forrest Gump (1994) – Tom Hanks stars as the eponymous hero, who would do anything for his beloved best childhood friend Jenny (played by Robin Wright).
My Best Friend's Wedding (1997) – When Julianne (Julia Roberts) learns that her long-time pal Michael (Dermot Mulroney) is going to marry another woman (Cameron Diaz), she must decide whether or not to declare her love.
13 Going On 30 (2004) – Schoolgirl Jenna plays a game on her 13th birthday in 1987 and wakes up in the present day as a 30-year-old woman, played by Jennifer Garner. Mark Ruffalo co-stars as her now grown-up childhood friend.