 A giant six-tonne metal plough which was being used to bring broadband to the Western Isles remains stuck fast at the bottom of the sea.
The plough- named Elodie – was being operated four weeks ago from the cable-laying ship MV René Descartes when it snagged about 2.5 miles north east of North Uist, and a cable snapped.
A specialist salvage operation to try and recover the cable laying equipment is to start later this month.
The bright yellow plough is a "reliable and efficient" tool which works hard with the minimum of maintenance, claims owner Orange Marine, part of the French-controlled Orange telecoms group.
But for the past four weeks it has been idle more then 300ft beneath the waves, holding up the cable laying element of the £146million north of Scotland fibre broadband scheme led by development agency, Highlands and Islands Enterprise (HIE).
The two-pronged plough broke off from the Rene Descartes, as it was digging a trench through heavy mud to bury miles of expensive fibre optic cable.
Ship owners Orange Marine have called in salvage experts to attempt to recover the sunken equipment from the eastern entrance to the Sound of Harris, midway between North Uist and Harris.
The maritime authorities have been notified of the sunken plough, which is marked by a surface buoy.
An HIE spokeswoman said: "Orange Marine has indicated the work to recover the plough is scheduled for between October 21 and 23.
"They plan to use a large boat with a winch. The procedure will be to use an excavator tool to loosen up the seabed around the plough.
"A ROV (remotely operated vehicle) will put a sling around it and connect it to the winch and then it will be towed to shallow water."
She added: "Currently the Rene Descartes is in Mull. It has laid the Mull to Kilchoan cable and is now burying it with the ROV, just north of Tobermory."
The salvage was meant to be completed by now to let the large cable-laying ship catch up with her timetable for installing the underwater network.
One end of the fibre optic cable was landed ashore at Strond in South Harris on Thursday where it will run northwards into Lewis.
Southward, the links for Uist and onward to Barra depends on getting the plough back.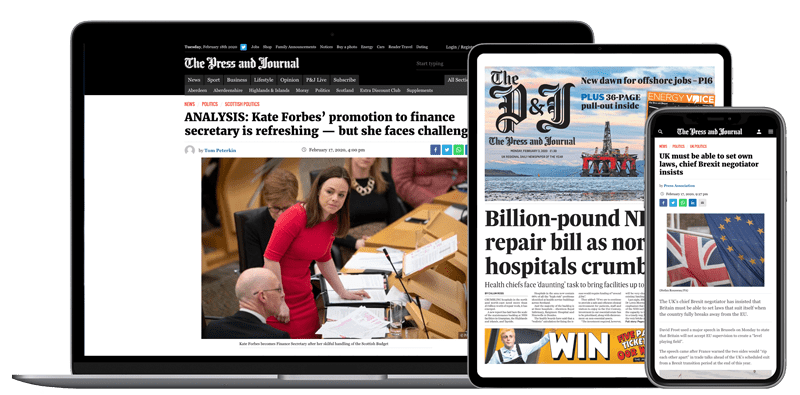 Help support quality local journalism … become a digital subscriber to The Press and Journal
For as little as £5.99 a month you can access all of our content, including Premium articles.
Subscribe