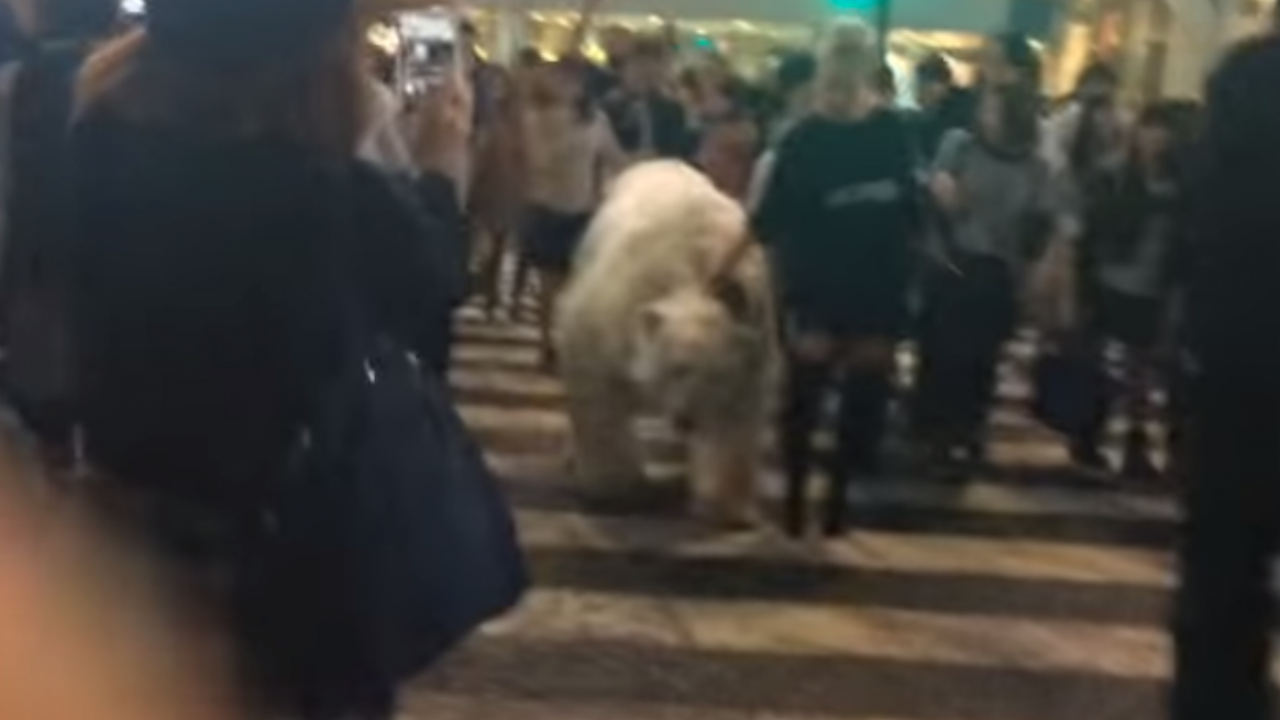 Japan has always been known for its weird and wonderful stuff, but a polar bear strutting down a crossroads in central Tokyo is definitely a new development.
The footage below shows the moment the polar bear is taken, quite literally, for a walk down the Shibuya crossroad.
Internet users have questioned the Arctic animal's authenticity and the reason for its outing in the capital's shopping district.
A Facebook group related to the bizarre happening says all will be revealed on October 24, but what do you think the story is?