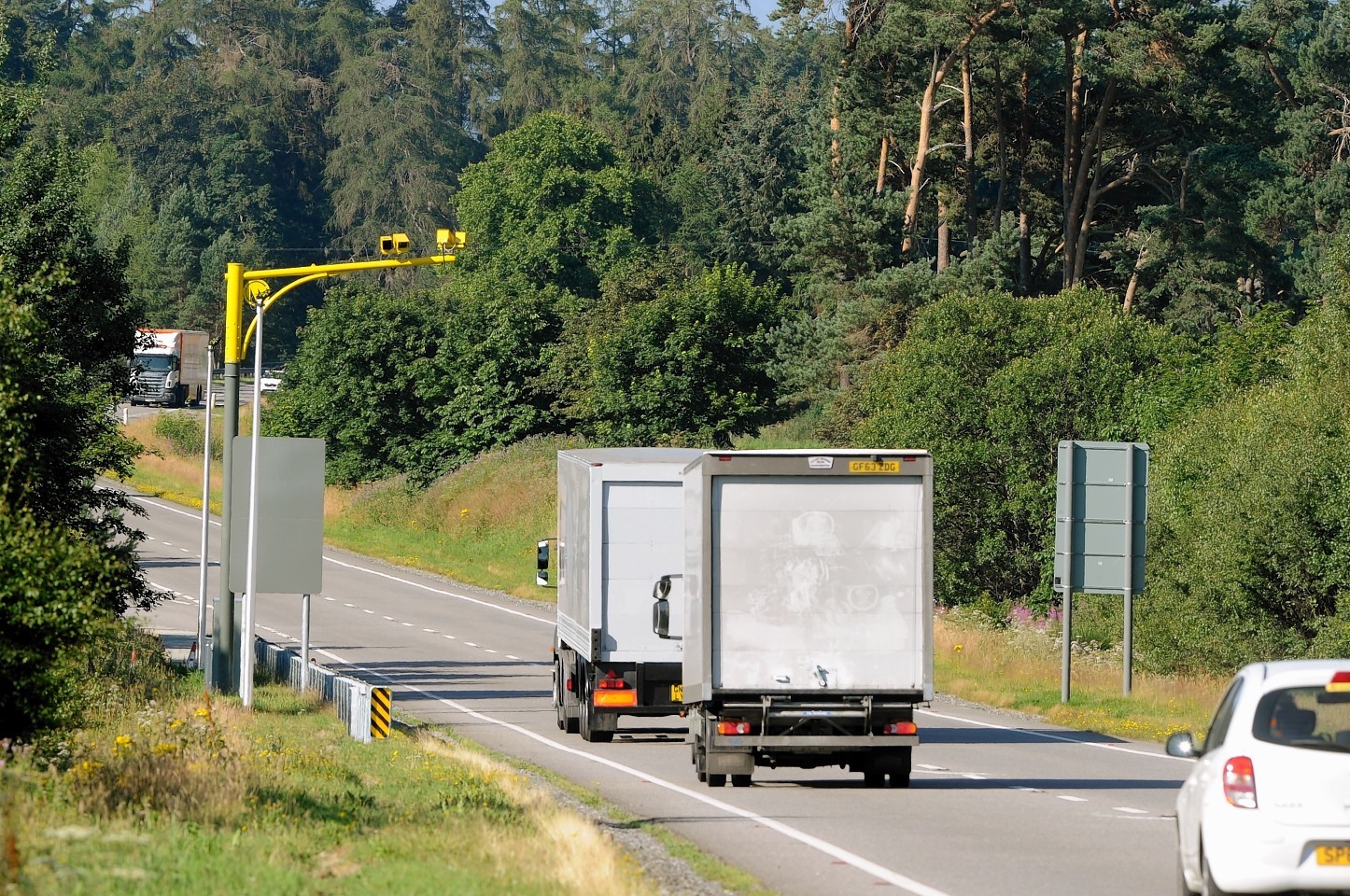 Critics of the A9 average speed cameras are drawing up a map detailing alternative routes to avoid the controversial devices.
Campaigner Mike Burns has been working on an alternative atlas giving options for travelling between the north and the central belt – avoiding the notorious trunk road.
Mr Burns, of the A9 Average Speed Cameras are not the Answer campaign group, said that it was already quicker to use the A82 and A85 to head south from his home in Foyers.
The map will suggest using sections of the old A9 between Perth and Inverness, which was sidelined when the current road layout was opened in the 1980s.
It will also suggest using the A82 as an alternative for motorists travelling from the west of Inverness.
And drivers from south and east of the city will be encouraged to head towards Aberdeen before using the A90 towards Perth.
The average speed cameras are due to go live on Tuesday, October 28, and the campaign group will publish their alternative map next week ahead of the switch-on.
Mr Burns said: "A number of drivers have already been finding alternatives to the A9 and now we are going to publish our map which will highlight routes which will be both safer and faster.
"From Foyers I've found it is quicker to go towards Fort William and Crianlarich before going onto the A85.
"Many drivers are already finding these to be better options and that will only increase as the cameras go live."
However, towns which sit on the old A9 have expressed scepticism about Mr Burns' suggestion.
Vivian Roden, chairwoman of Strathdearn Community Council, said: "I really wouldn't be in favour of that. The old road is not really designed for extra traffic.
"In Tomatin as an example there's not a footpath, so that would be a safety risk."
Andrew Kirk, chairman of Carrbridge Community Council, added: "I can't see that there would be any advantage, other than not passing under the cameras.
"The A9 bypasses communities now because they slow the traffic down so I can't see many people following that suggestion."