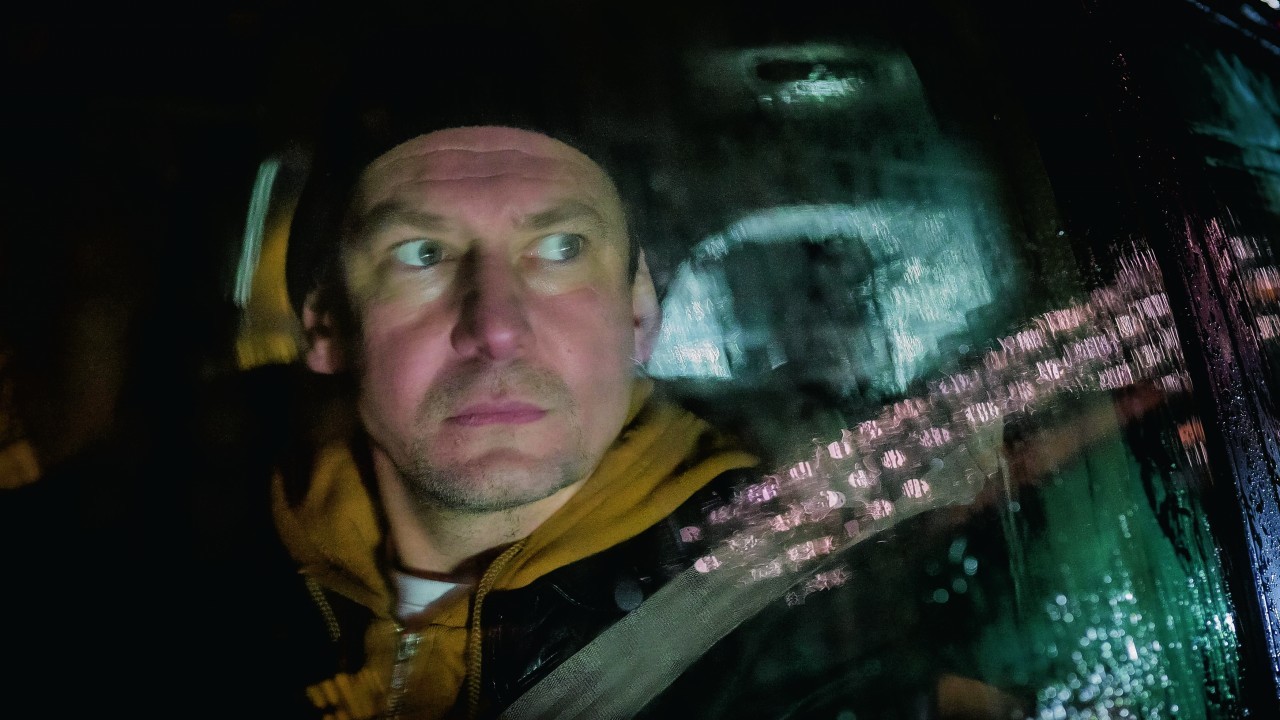 Since his breakthrough role as John Lennon in the 1994 film Backbeat, actor Ian Hart has gone on to star in everything from Harry Potter And The Philosopher's Stone to Boardwalk Empire. As his BBC drama series The Driver comes to DVD, he talks about playing Hitler, why he doesn't like to watch himself and the role that didn't quite work out
WERE YOU PLEASED WITH THE RECEPTION TO THE DRIVER?
It seems it went really well. I don't really follow things I've done when they are on, but people tell me it's gone down really well.
HAVE YOU SEEN IT? IT'S BEEN REPORTED THAT YOU DON'T LIKE TO WATCH YOUR OWN PERFORMANCES…
No, I saw a little bit of episode one, just the opening sequence, and that's all I've seen. I don't see any point in watching myself, because if I don't like my performance, they're not going to let me re-edit it – I'm left with it, whether I like or not. Why voluntarily put yourself in a position where you could feel terrible?
YOU PLAY TWINS IN THE DRIVER – WAS THAT A CHALLENGE?
It was a good laugh, I enjoyed that. You're trying to find a way to make very small choices to differentiate them – you don't want it to be the fat one and the thin one. You want them to look alike and be alike, but just with small differences. I also wanted to emphasise that they both grew up in the same family and had the same opportunities, but one became a criminal, and the other one's got a normal job. That's quite a big statement, so you're trying to be as subtle as possible while playing it.
WAS THAT ONE OF THE REASONS YOU SIGNED UP FOR SERIES?
No, it was more about Jamie Payne, who directed it, and Jolyon Symonds, the producer. I've known co-star David Morrissey forever, and he was a key element in me doing it, but I got a real sense from Jamie and Jolyon that they were going to do a really good job – of course, I would still have done it without them, because I love David, but it was those two who really drew me towards it.
YOU'VE WORKED A LOT IN BOTH TV AND FILM. DO YOU HAVE A PREFERENCE?
I like film as a medium, because in some respects, you're working on a bigger canvas, but then when you work on some TV shows, like HBO's Boardwalk Empire, that's as good as it gets in terms of the quality of work, the approach to storytelling and the level of the directors.
DO YOU PREFER AMERICAN TV TO BRITISH TV?
There's some nice work in America, but there's a lot of not nice work out here as well. I've been very fortunate in that I've done some good television over there, but I think they are the exceptions rather than the rule. We get the edited highlights of American television and we think it's all like that, but it really isn't.
YOU'VE PLAYED QUITE A LOT OF REAL-LIFE CHARACTERS FROM JOHN LENNON TO ADOLF HITLER. DO YOU APPROACH THAT DIFFERENTLY?
Yes and no – it depends on the writers and directors, and what they want from me. For instance, in The Man Who Crossed Hitler, they were trying to tell a story about a man who stood up to Hitler, it wasn't an in-depth look at Hitler's rise and fall, so I wasn't going to be given the space and time to develop him as a complex, three-dimensional human being. That's not a criticism, it was just the nature of that drama – it needed to have a villain, so I approached it with that objective. But you have to understand that every character you play is a real person – even if they are invented, you're still trying to find out where they came from and what brought them to that moment in time.
DO YOU TRY TO COME TO EVERY ROLE WITHOUT PRECONCEPTIONS?
Sometimes you read a script and you know exactly who the character is and what you have to do, and the main thing is not to over-think it. Some are much harder and you have to really work at trying to construct a character, and it doesn't always work. Not everything you attempt do you pull off, I don't think.
CAN YOU THINK OF AN EXAMPLE OF A ROLE THAT DIDN'T TURN OUT QUITE THE WAY YOU WANTED IT TO?
I don't feel like I achieved what I wanted to achieve on Bates Motel. Often on television, there's no big, long discussion about what you're thinking, or your character's position in the universe, you turn up, do your day's work and go home. If what you come up with in that moment of time doesn't ring true to you – and it may ring true to them – it can be dissatisfying. But it's like what I was saying about not looking back – it's not like they are going to let me come back in and re-film it.
WHAT'S COMING UP NEXT FOR YOU?
I've still got a couple of episodes of Boardwalk Empire to shoot, and I've just finished a film called Urban Hymn, and then I've possibly got another little independent film in Britain before the end of the year.
Ian Hart stars in The Driver, out now on DVD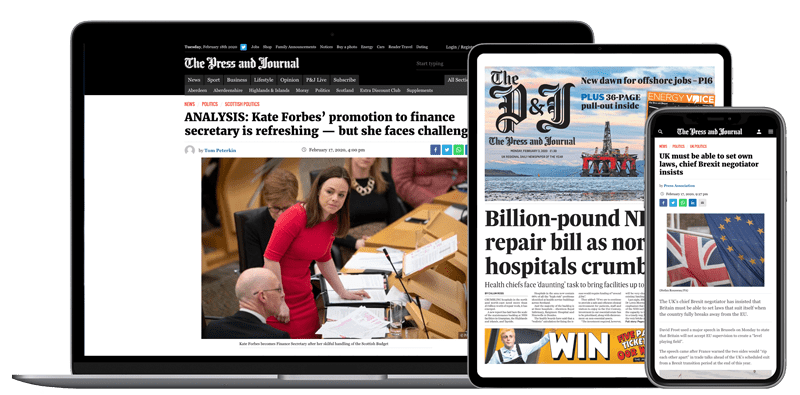 Help support quality local journalism … become a digital subscriber to The Press and Journal
For as little as £5.99 a month you can access all of our content, including Premium articles.
Subscribe