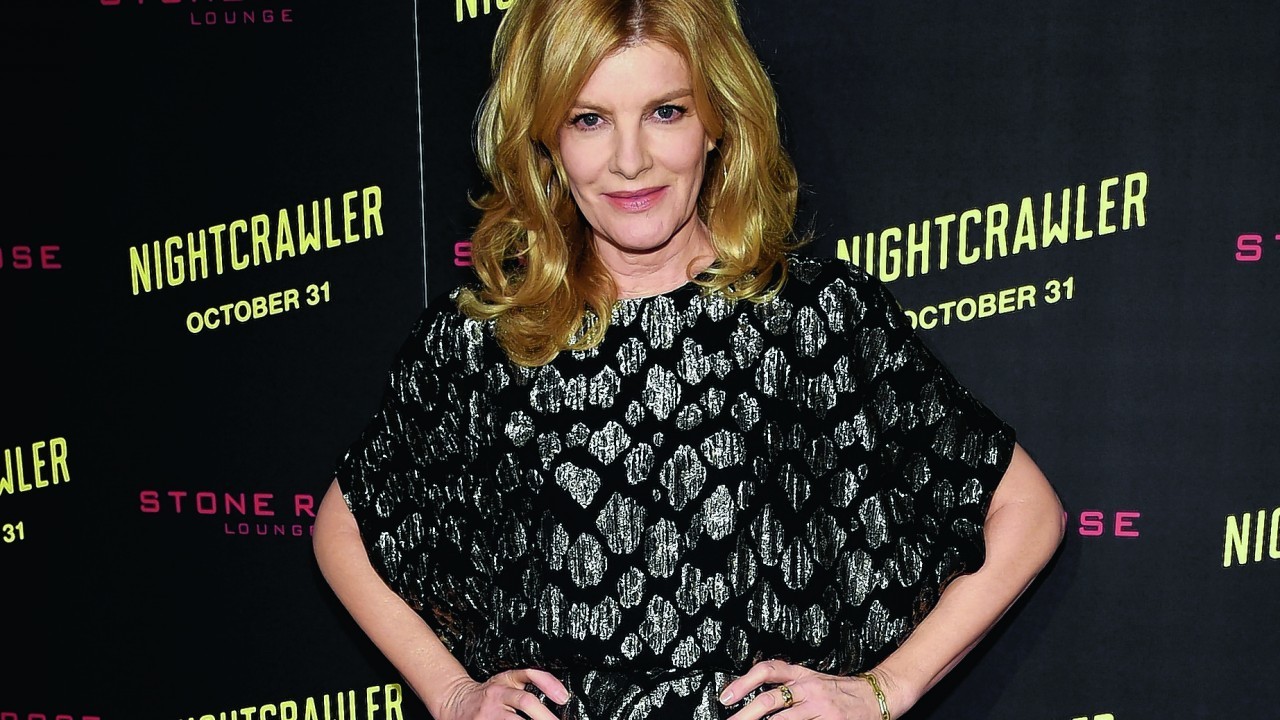 She shot to fame in Lethal Weapon 3, was applauded for her sultry performance in The Thomas Crown Affair and now, at 60, Rene Russo could be in the running for an Oscar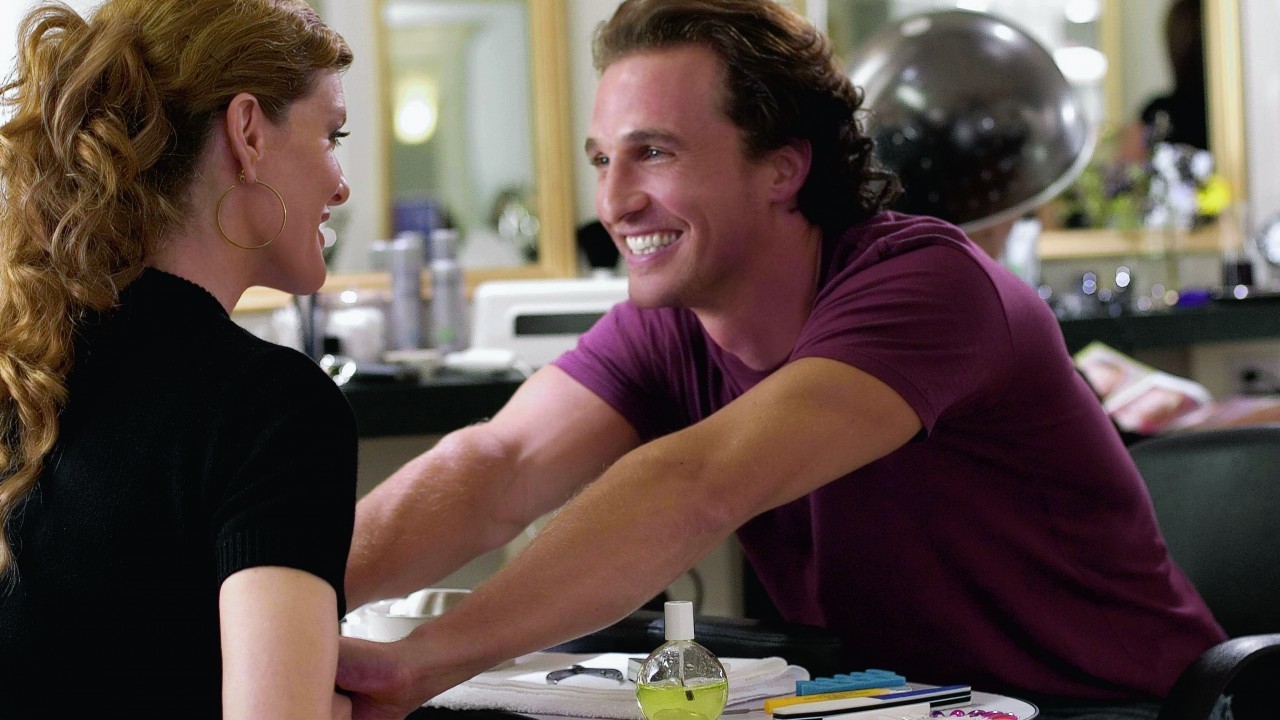 Writer-director Dan Gilroy only had one woman in mind to play the role of Nina, a veteran of local TV or, as he puts it, "a hard-bitten beauty who began in front of the camera and has now, through sheer survival, become the madam of the whorehouse", in his new movie Nightcrawler – his wife Rene Russo.
"He lives with me, I guess he knows my colours by now and figured I had it in me," says 60-year-old Russo, laughing.
Her performance is already garnering talk of an Oscar nomination. But, she reveals, her reaction to her husband's suggestion was initially a rather underwhelmed one.
"I was, like 'Yeah, OK'," she recalls. "Not that I didn't believe it was going to be good, it's just so hard to get films off the ground."
The movie examines the power of local television news to perpetuate the myth of urban crime seeping into the suburbs, and stars Jake Gyllenhaal as Lou Bloom, a drifter who stumbles across LA's dark world of so-called "nightcrawlers".
A motley crew of freelance stringers, armed with fast cars, video cameras and police scanners, they prowl the city looking for violence and mayhem which they can film and flog to local TV networks.
Lou's ascent in the TV realm is aided by Nina, and Russo has no doubt her character knows exactly what she's getting herself into. "She's a businesswoman, so it's game on."
Because beneath the glamorous facade, Nina's struggling to keep pace with today's web-connected world, and in order to compete, she's willing to stretch the ethical boundaries, encouraging Lou to bring her stomach-churning footage.
And like Lou, by the end of the movie she's been rewarded for her choices, however morally corrupt they are.
Russo didn't speak to similarly-aged newsmen and women in preparation.
"As an actress, I don't usually do that, but I didn't really 'get' Nina for a long time," she admits. "It wasn't because I didn't know a news anchor, it was because I didn't know who she was.
"For me, if I can't use my own colours and life experiences, then I don't know where to go."
But while she doesn't consider herself "a bitch who's going to get whatever they want at any cost", she could relate to Nina's anguish.
"I've been desperate and I've crossed moral boundaries in my desperation, so it wasn't a stretch for me to understand Nina," she continues. "I didn't want to judge her, just like I wouldn't want to be judged for the moral boundaries that I've crossed."
Audiences' reactions to her have been varied. "So far, women my age have been, like 'Yeah, I get that', so it's interesting because people either judge Nina, or don't, depending on where they are in their life."
Despite sharing intense scenes together, she and Gyllenhaal "didn't hang out", but she's full of praise for the actor who was Oscar-nominated for his role in Brokeback Mountain.
"It's very difficult for an actor to walk the tightrope he had to walk with all the colours that he had to put in it, and he did it seamlessly. He was charming but he was creepy: is Lou a psychopath, is he not a psychopath?" she says.
"Acting's like playing tennis; the better your partner is, the better you are. And Jake was so unbelievably good. He should be a director; he'd be a really good director."
A native Californian, Russo relished the opportunity to shoot a movie in LA, where she resides with "Danny" and their daughter Rose, 21. "I like to go home to my own bed," she reveals, smiling.
She was 18 when she was scouted at a Rolling Stones concert, in 1972. After moving to New York, she enjoyed a successful modelling career until the early 80s, and then, after studying acting, she was cast in the short-lived TV series Sable.
Shortly after that, she made her film debut in 1989 comedy Major League, before her breakthrough as Lorna, the female counterpart to Mel Gibson's character in 1992's Lethal Weapon 3.
Over the next decade, Russo starred alongside Dustin Hoffman in Outbreak, John Travolta in Get Shorty, Pierce Brosnan in The Thomas Crown Affair remake and Robert De Niro in Showtime. Then, following the 2005 family comedy Yours, Mine & Ours, Russo decided the time was right to quit Hollywood.
"I was doing two movies back-to-back and there were other things I wanted to do. I said 'Rene, if you don't do them, are you just going to keep doing one movie after another after another?'
"There wasn't anything I really wanted to do in terms of parts, either. And I don't like getting up at 4.30 in the morning, or even earlier to have make-up on my face in a cold trailer, and then sit around between takes.
"I know I'm sounding like I'm totally not grateful for my job. It's not that, because I am. It's a great job for a whole lot of reasons, but unless I feel I can bring something for people to reflect on, then it's just not fun for me."
In recent years, she worked with the DWP (Department of Water and Power) in California to design a garden, and even started up her own dairy company, White Cow Dairy.
"I have a friend who's a farmer, and he came at Christmas and had this amazing milk and yoghurt. I said 'You made this? You could sell this.' Now I have 40 cows and we have a store in Buffalo, New York."
In 2011, she was persuaded to return to the screen in Kenneth Branagh's Thor as Queen Frigga, opposite Anthony Hopkins. "It was like 'OK, I'll go to London, it's a small part', but it was a killer role," she notes.
Now, she's taking things one day at a time, having wrapped on the comedies Frank and Cindy and The Intern.
"I don't know if there'll ever be another role that crosses my path that I feel excited about doing," Russo remarks. "If not, I'll just milk my cows."
Nightcrawler is in cinemas now.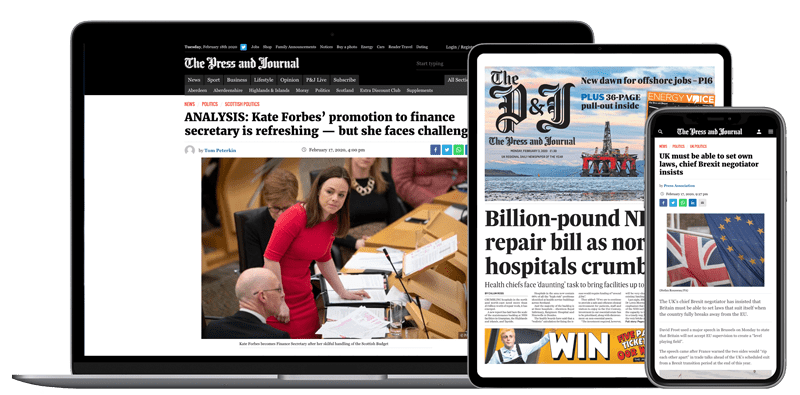 Help support quality local journalism … become a digital subscriber to The Press and Journal
For as little as £5.99 a month you can access all of our content, including Premium articles.
Subscribe