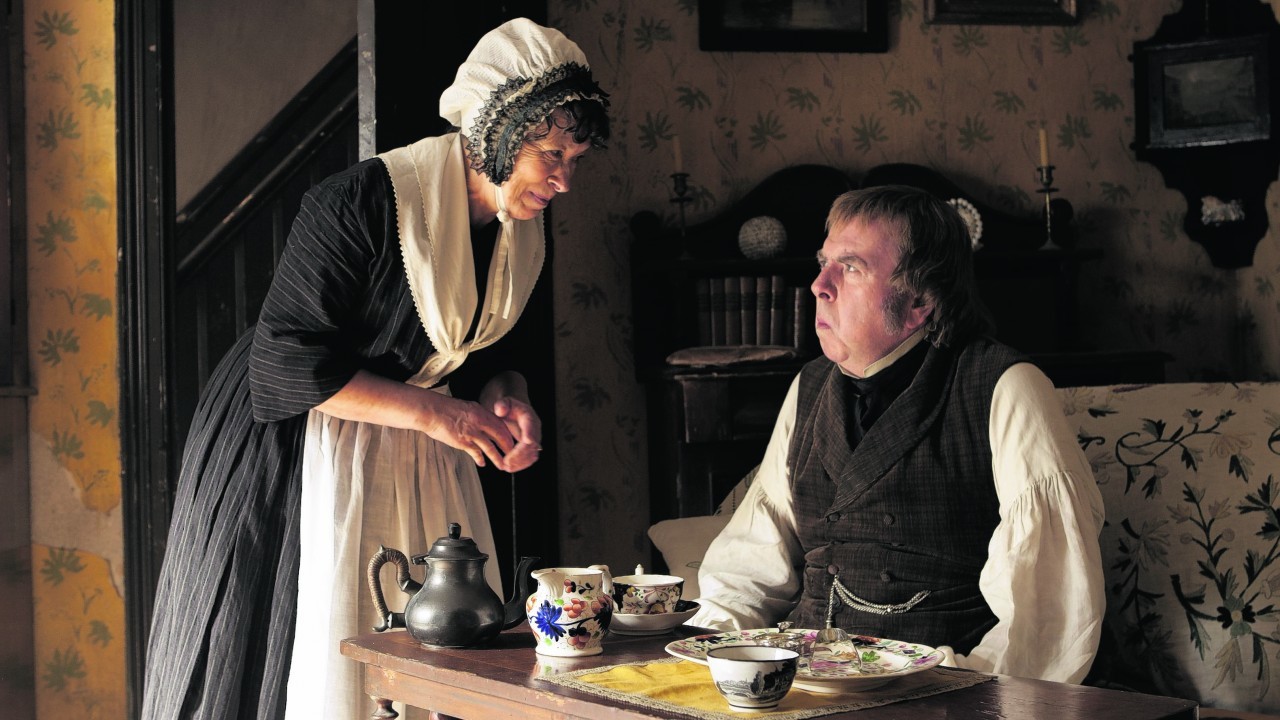 We take a look at the pick of this week's cinema releases
MR TURNER (12A)
On his deathbed, celebrated landscape painter and watercolourist Joseph Mallord William Turner, who was a divisive figure in the 19th-century art world, reportedly lamented: "So I am to become a non-entity."
Mike Leigh's impeccably crafted biopic, which concentrates on the final 25 years of the artist's career, ensures the genius of Turner lives on.
Anchored by a magnificent central performance from Timothy Spall, Mr Turner is another glorious ensemble piece from the writer-director of Topsy-Turvy and Vera Drake.
Developed through improvisational workshops, which are the trademark of Leigh's filmmaking process, the script melds historical fact with personal interpretation to
burrow deep beneath the surface of the characters and expose the desires and fears which drove some to greatness and others to despair.
When it comes to greatness, Spall's embodiment of an artist with few social graces and a surplus of talent is the stuff that Oscars were made of.
The London-born actor spent two years learning how to paint like Turner so he could hold a brush and palette convincingly in front of the camera, allowing Leigh to capture visceral scenes of artistic creativity in full flow.
Mr Turner opens with the breathtaking image of the artist capturing the rising sun over fields in Belgium.
He returns to London and the home he shares with his father, William (Paul Jesson), and housekeeper Hannah Danby (Dorothy Atkinson).
The relationship between the two men is sketched in exquisite, heartwarming detail in these early scenes, with Turner warmly embracing his "daddy".
Turner channels his energy into his work, which continues to raise eyebrows at the Royal Academy of Arts.
"The universe is chaotic and you make us see it," observes Turner's good friend Mary Somerville (Lesley Manville).
During excursions to Margate, Turner meets Mrs Booth (Marion Bailey) and her husband (Karl Johnson) and rents a room from the couple so he can paint seascapes by the morning light.
The burgeoning relationship between the artist and Mrs Booth sweetens the bitter pill of William's passing and Turner continues to clash with the artistic establishment, represented here by Sir John Soane (Nicholas Jones) and his coterie.
Mr Turner is a glorious period piece that offers us a glimpse behind the canvasses of a misunderstood maverick, who notes at one point: "When I peruse myself in a looking glass, I see a gargoyle."
Spall is imperious and Leigh surrounds his lead star with an impeccable supporting cast of familiar faces, including Jesson as an honest, hard-working man of the world who believed "the rain falls, the sun shines and the onions grow" and Atkinson, as the housekeeper who allows Turner to use her to sate his sexual desires.
The 150-minute running time passes too quickly, holding our attention with ravishing costumes and period detail as well as a haunting orchestral score from composer Gary Yershon.
Very nearly a masterpiece.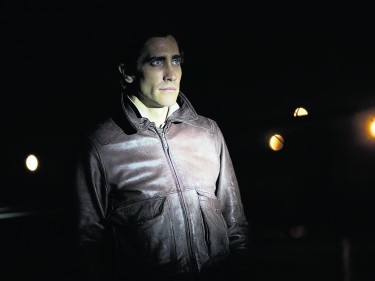 NIGHTCRAWLER (15)
Set on the mean streets of modern-day Los Angeles, Dan Gilroy's directorial debut is a delicious and twisted media satire starring Jake Gyllenhaal as a ghoulish loner called Louis Bloom, who exploits human misery for personal gain.
It's a tour de force and a genuinely creepy performance from the handsome Oscar-nominated star of Brokeback Mountain, who has shed a significant amount of weight to portray an emaciated social limpet, who lives by the mantra that good things come to those who work hard.
In the case of Nightcrawler, this "work" involves monitoring a police scanner, racing to crime scenes and capturing gruesome footage of critically injured victims on a handheld camera to sell to TV news stations, who are hungry for raw footage of real-life crime.
Gilroy's lean script doesn't shy away from the despicable and morally repugnant actions of the bloodthirsty antihero, nor does it forget to remind us that we are culpable for devouring this graphic news footage.
If only we turned off, or could drive past a motorway accident without glancing at the carnage when we should be concentrating on the road ahead.
Louis is a product of base human desires and, like a vampire, he feeds off them with ghoulish glee.
When we first meet him, he's struggling to find direction in life, until he pulls over on a highway close to a fatal accident and meets cameraman Joe Loder (Bill Paxton).
"If it bleeds, it leads," cackles Joe, who sells his footage to the highest bidder.
Louis purchases a small camera and tries his luck then approaches Nina Romina (Rene Russo), ratings-hungry editor of the graveyard shift at one news station, with amateurish footage of a victim fighting for life.
She pays up and explains that her perfect newscast is "a screaming woman running down the street with her throat cut".
Taking these words to his blackened heart, Louis hires an inexperienced protege called Rick (Riz Ahmed) to capture gangland shootings, murder and misfortune in grisly close-up.
At first, Rick recoils in disgust but, inexorably, Louis moulds his employee in his own warped image.
Nightcrawler is a bravura and audacious debut from Gilroy that captures Los Angeles at its most grimy. Every crackle of Louis' police scanner heralds potential doom and the director impresses in a pivotal action sequence, which sees Louis and Rick join a police chase in pursuit of valuable footage, regardless of the risks to pedestrians or other drivers.
Gyllenhaal distorts his screen image as a charming, buff leading man beyond recognition, slithering through each frame like a predator in search of the next kill.
Russo is luminous in a meaty supporting role and London-born actor Ahmed captures the right mix of naivety and nervousness as a fellow passenger on this sickening descent into the abyss.