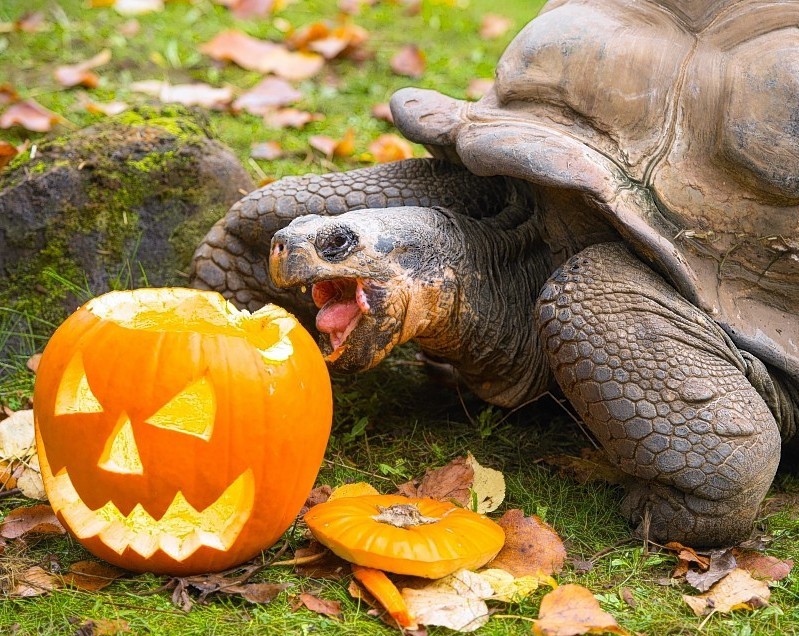 Monkeys, tigers, tortoises and even a sloth – it appears the entire animal kingdom are joining us in the Halloween spirit.
While we get ready to dress up, trick, treat and enjoy the other festivities that come around at this time of year, it appears the animals are particularly taken by one Halloween tradition in particular – the carving of the pumpkin.
You enjoyed our first batch of animals with pumpkins so much that we thought we should treat you to another seven.
1) Tiger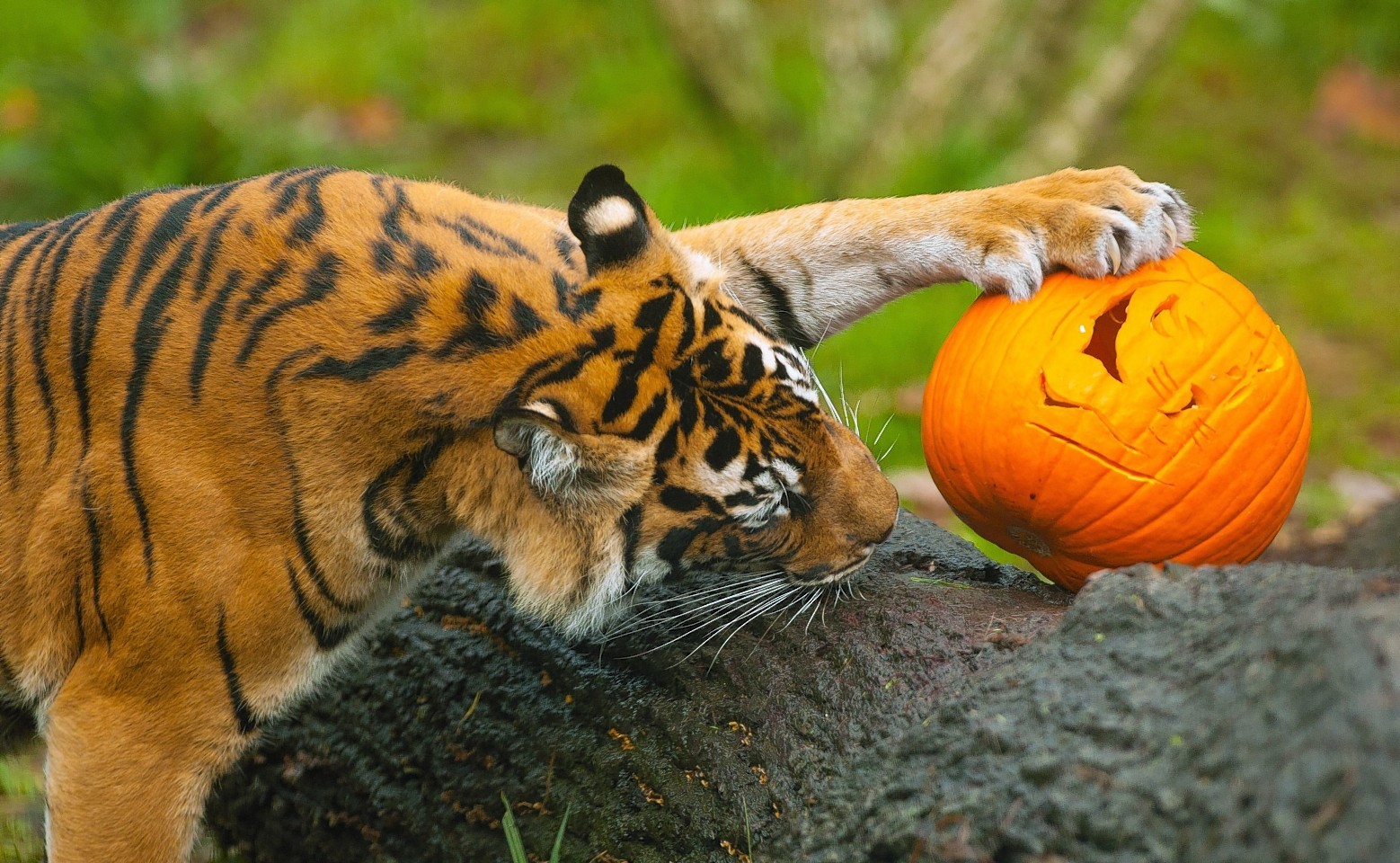 With claws like those, you'd expect this tiger to be quite the expert when it comes to carving.
2) Monkey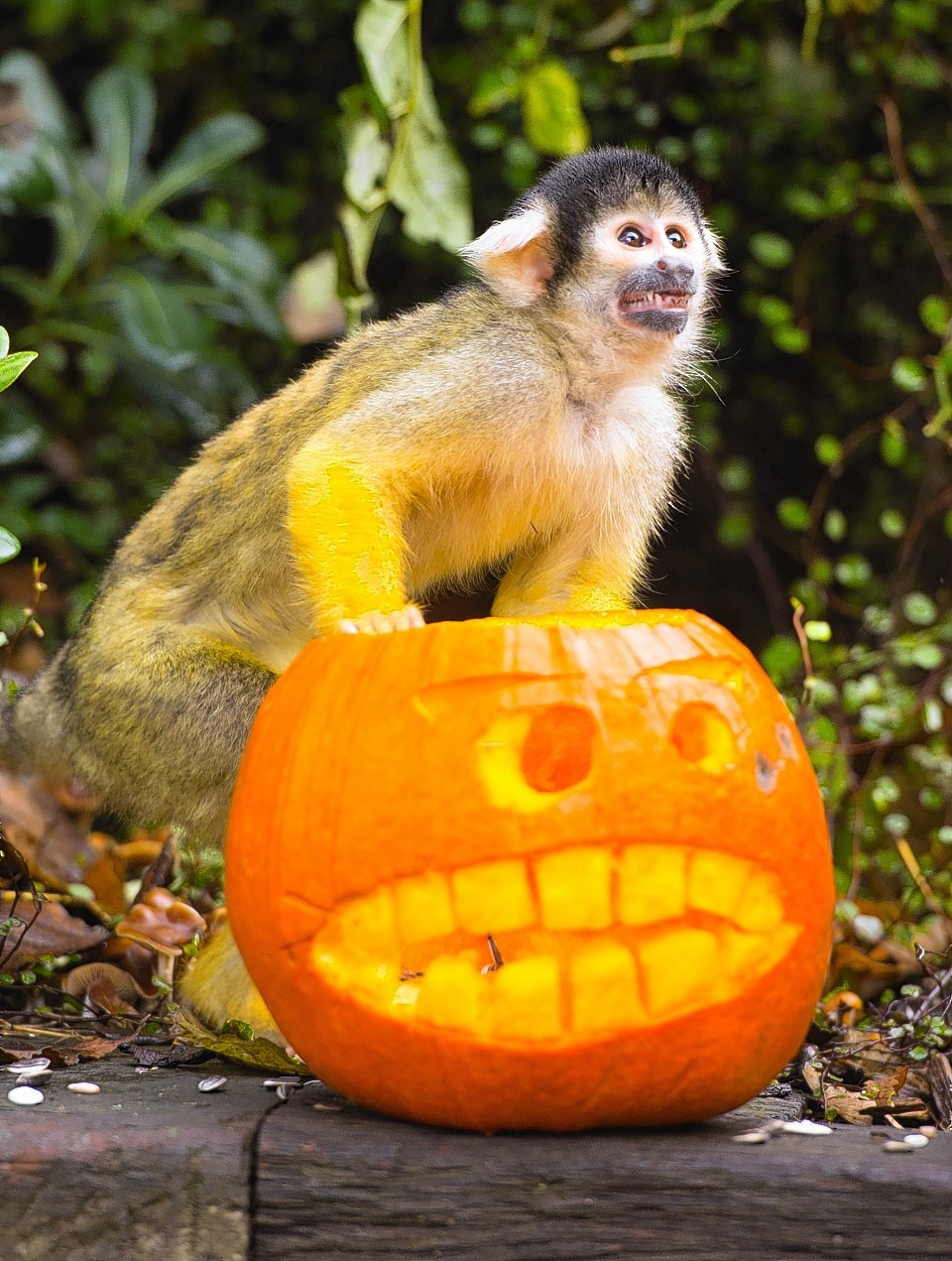 This squirrel monkey was more than happy to take the credit for this neatly carved pumpkin.
3) Tortoise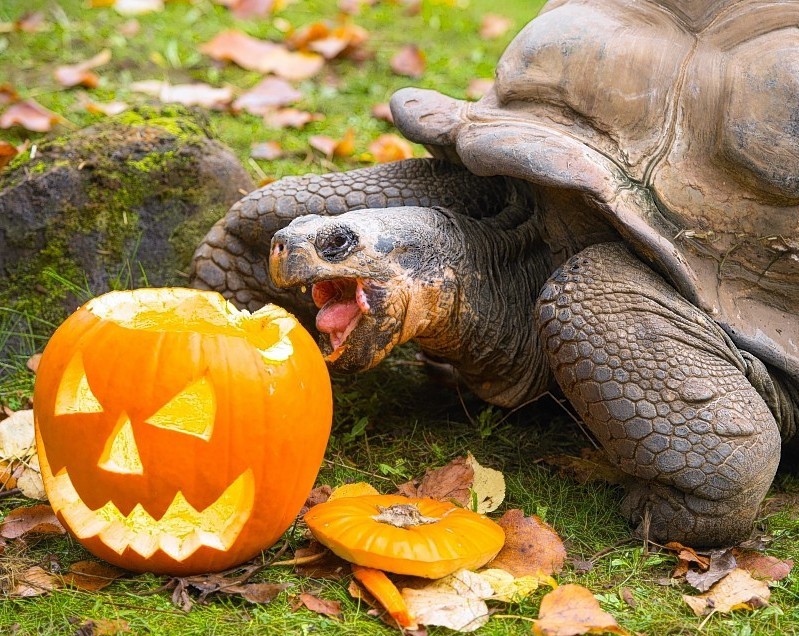 This Galapagos tortoise at London Zoo gets stuck into a tasty carved pumpkin.
4) Otter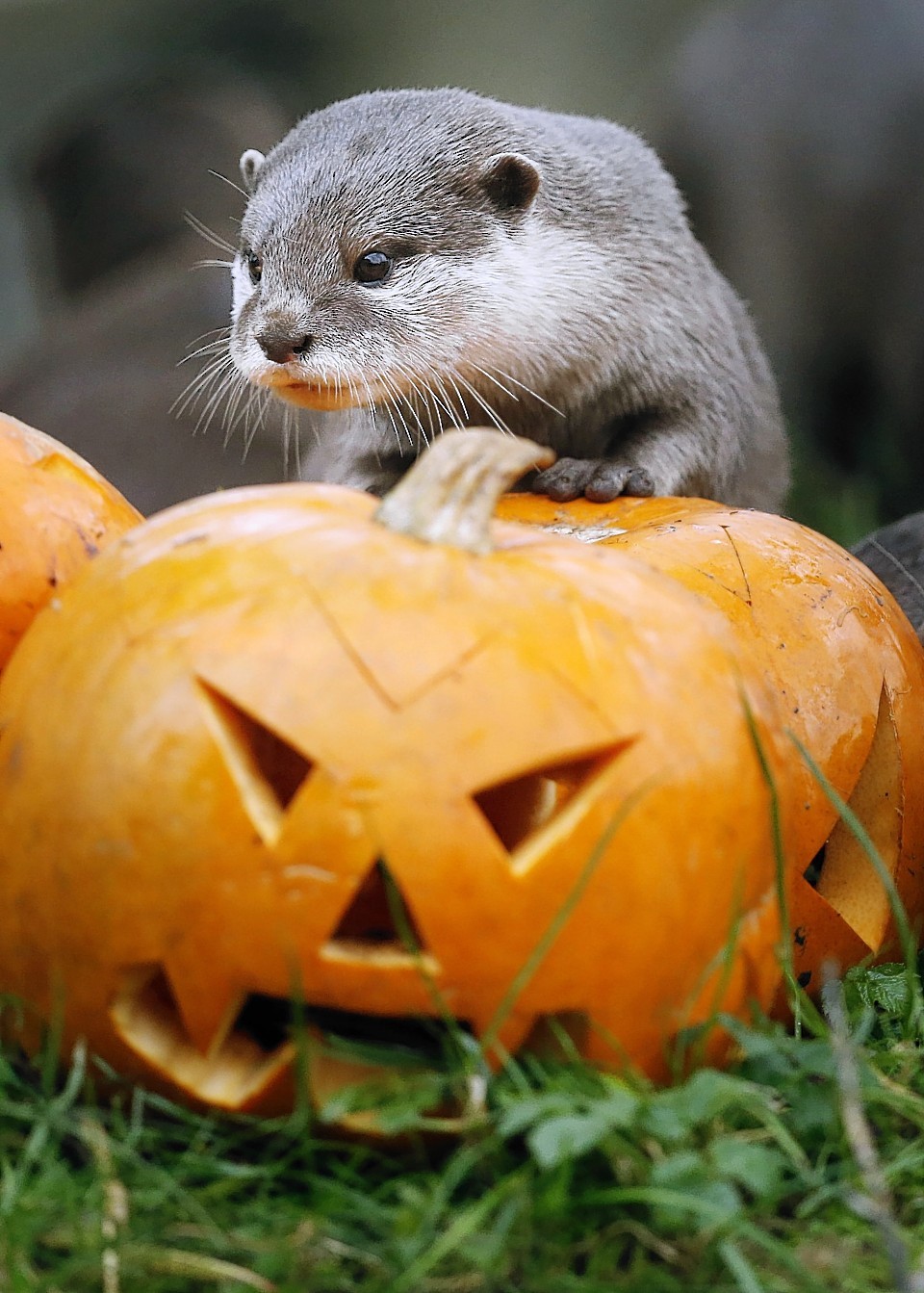 Meanwhile this otter has his very own collection of carved pumpkins all to himself.
5) Sloth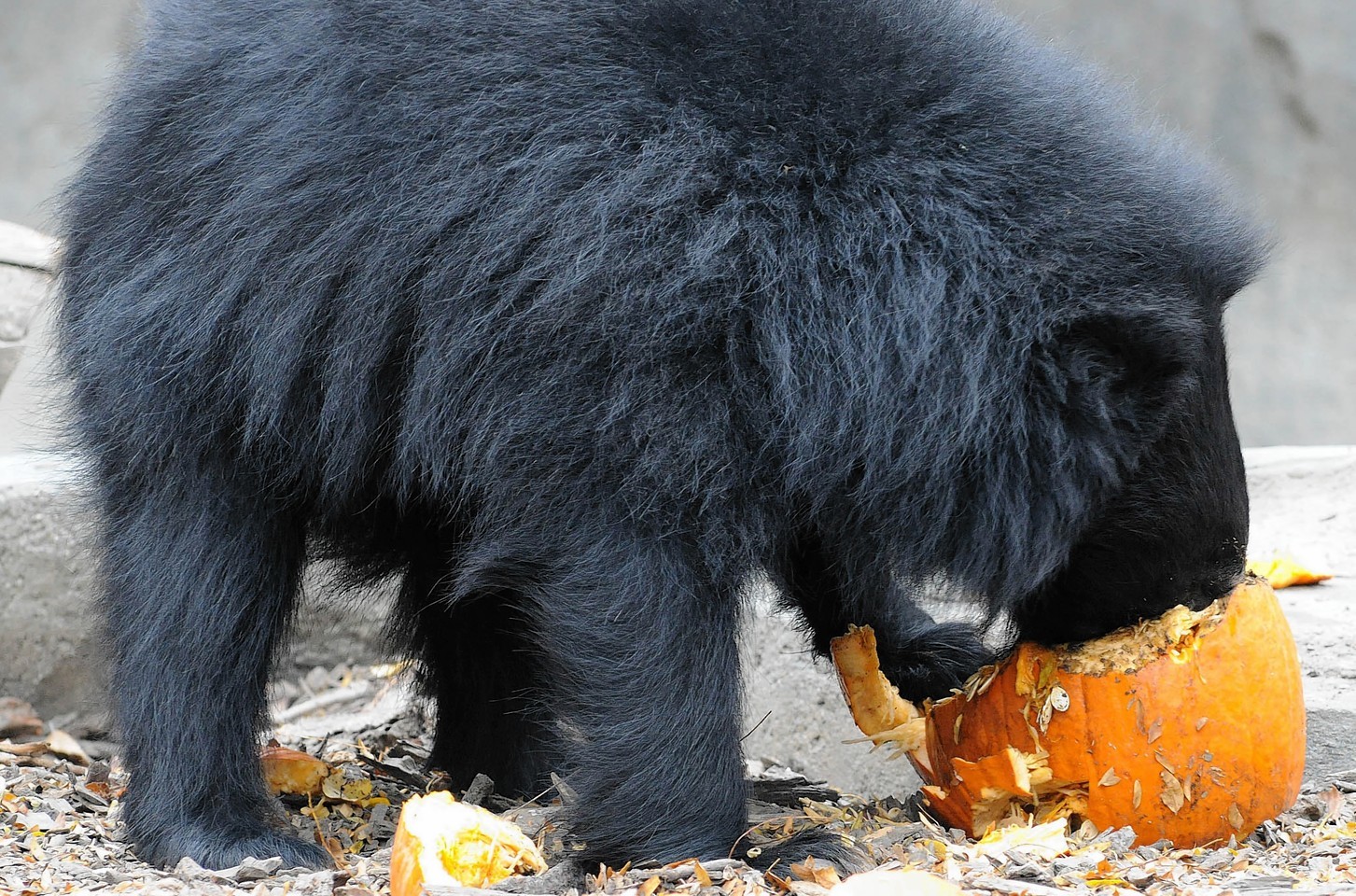 This sloth wasn't particularly taken by the intricate carving work and decided he would be better simply sticking his head in and creating a mashed pumpkin.
6) Lion cub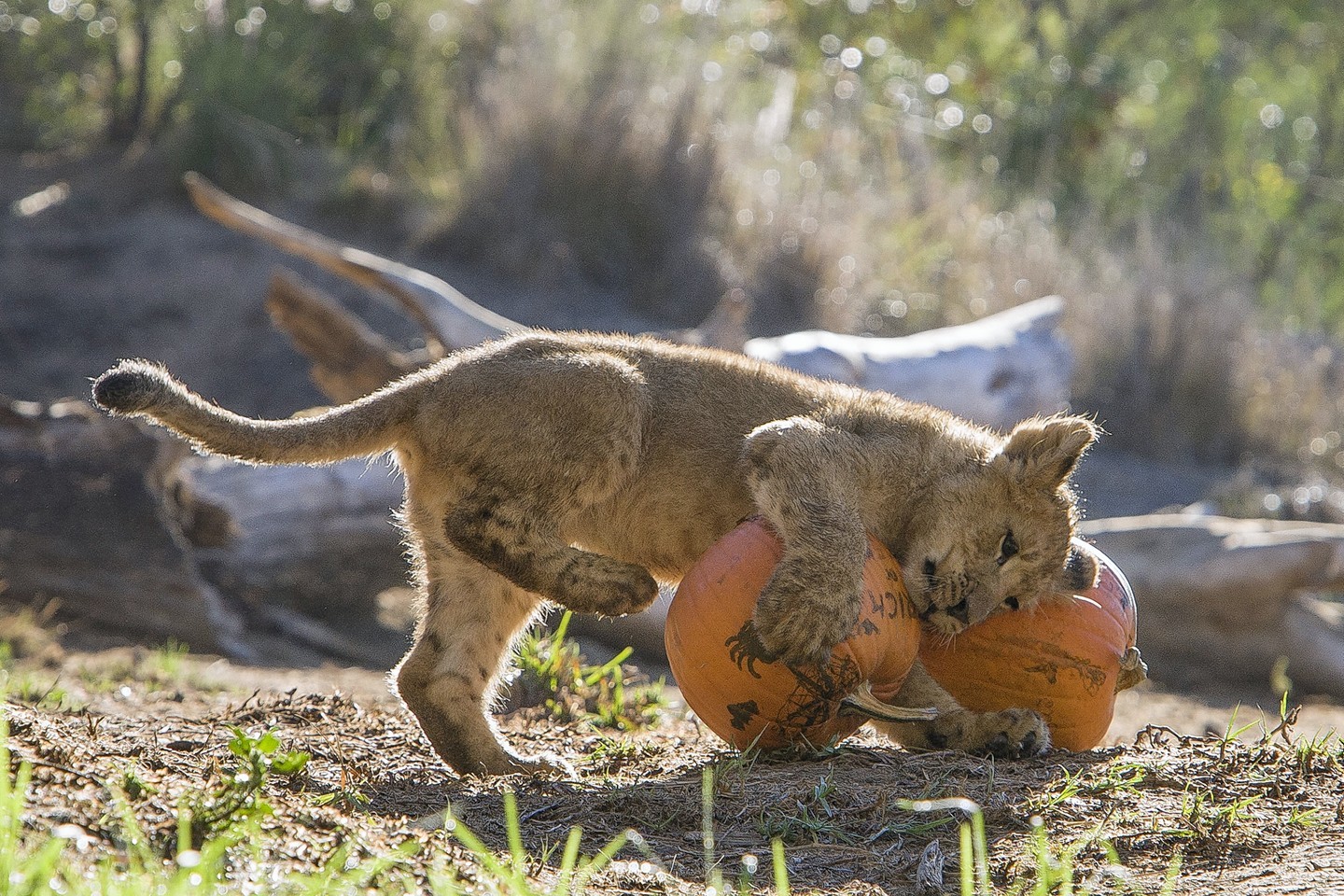 This cub may grow up to be a quite frightening lion, feared by the rest of the animal kingdom – but for now the pumpkin seems to be getting the better of him.
7) Stingray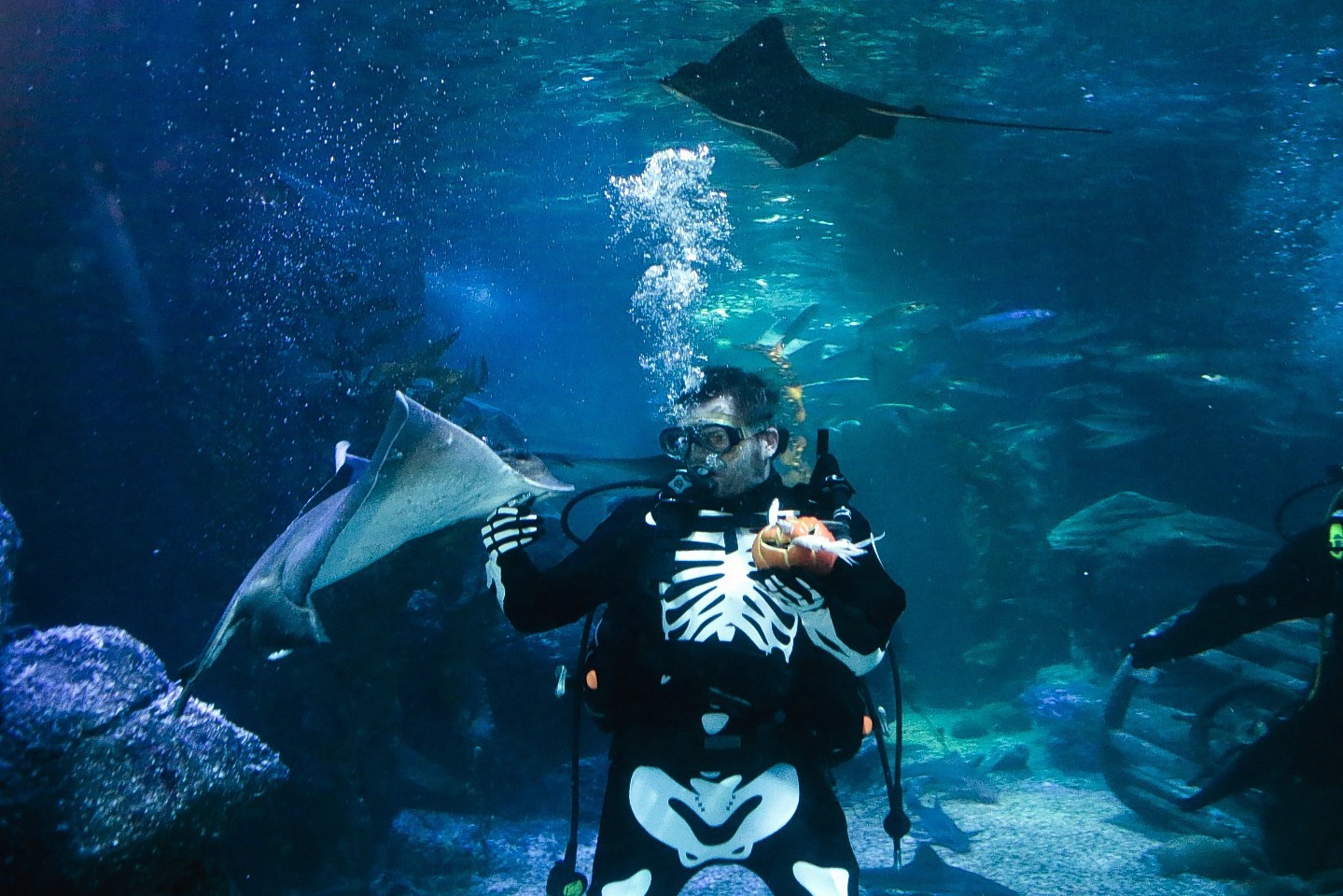 Not wanting to be outdone by their land loving friends, a number of underwater creatures have also got involved in the animal pumpkin craze.