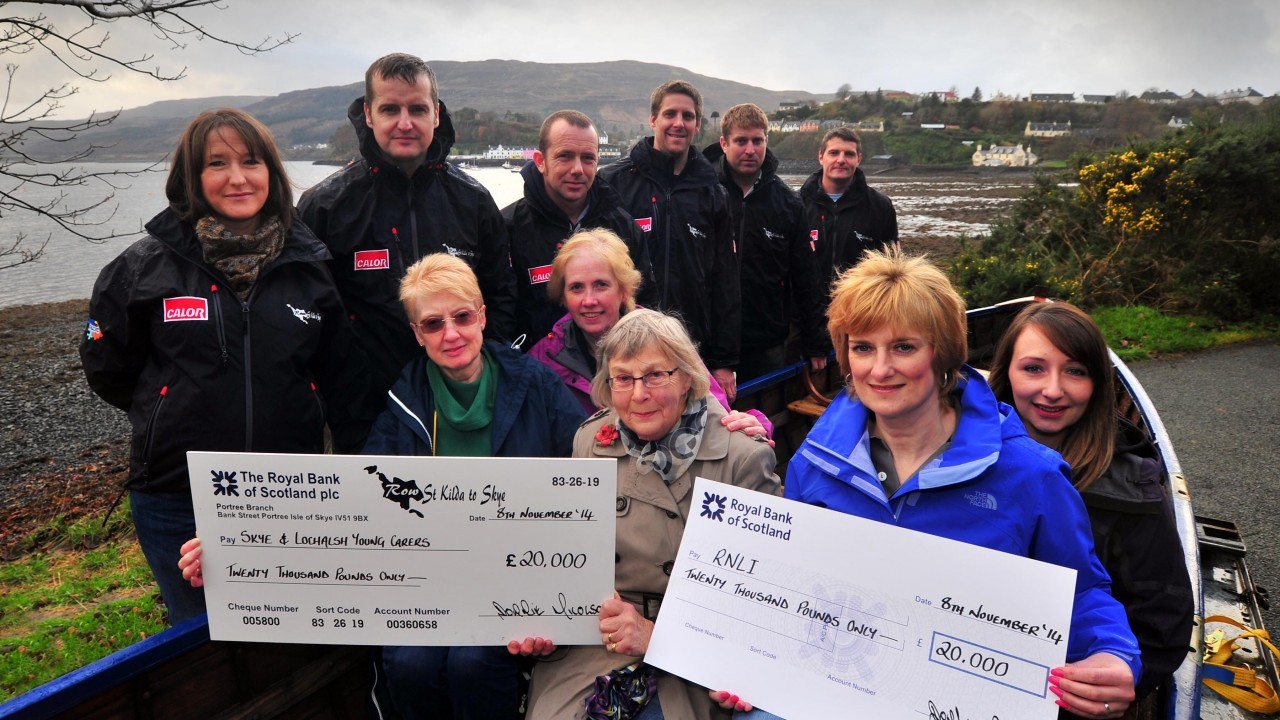 A team of novice rowers have been nominated for a prestigious adventure award after paddling 100 miles from St Kilda to Portree.
They raised £40,000 by completing the gruelling journey in a boat which had not been in the water for more than a century.
And now the Row St Kilda team have received three nominations for their efforts in the National Adventure Awards.
Team leader Donnie Nicolson said: "I'm immensely proud in what our 'little' adventure has achieved and of the crew, who for two years have trained and worked so to be ready for St Kilda.
"The actual row was a small part in what was a two year project.
"We saved an old boat, and got her fully restored. We then had to muster a crew that had never rowed before and, it's very satisfying for all concerned to hand over such an amazing amount of money."
The cash was split between Skye and Lochalsh Young Carers and the RNLI, with the team handing over cheques to the two groups last weekend.
The team completed the challenging trip in May in 30 hours – 18 fewer than estimated.
They completed the trip in their boat, the 120-year-old Aurora ,which was refloated in April this year.
The 20ft long rowing boat had not been in the water since 1913 and had been stored unused in a Portree boat shed since then
Mr Nicolson found it and persuaded Skye boat builder Iain MacLean to lovingly restore the skiff and a team of novices to row it from the iconic St Kilda back to Skye.
He said: "Five of our rowers are crew of the Portree Lifeboat, so we are very aware of the enormous amount needed to keep the RNLI running.
"Skye and Lochalsh Young Carers is a charity most of us were unaware of until the challenge. We were delighted not only to raise money for them, but just as importantly raise their profile and let people know the extraordinary and important job they do in our local community."
The team have been nominated in three categories; Team of the Year, Charity Award and, for Donnie Nicolson, the Leadership Award at the National Adventure Awards.
The winner will be announced in a ceremony at The Grand Central Hotel in Glasgow in March 2015.